People of OU: Actress, special lecturer Milica Govich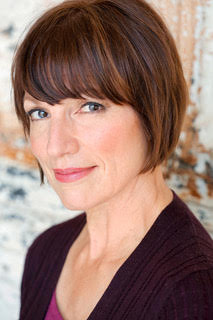 Growing up in the small steel town of Lorain, Ohio — Milica "Mila" Govich never saw her early involvement in school plays and church productions as something she could make a career out of. Today, she not only gets to embrace acting as her profession — she gets to educate others on the artform here at Oakland University.
Fresh out of college, Govich found herself in community theater, first entertaining a continued life within acting upon a friend's acceptance to grad school for the art. She went on to receive her MFA in Acting from Ohio University, before making the move to New York and taking the Broadway stage in a 1995 production of "Hello, Dolly!" starring Carol Channing.
Various roles in theatre, television and film followed, eventually giving way to remarkably big opportunities for the actress — such as her parts in large-scale films "The Fault in Our Stars" and "Batman V Superman: Dawn of Justice."
"All those big ones are pretty exciting when you're on set with all these Hollywood people and these big-time [directors]," Govich said. "There's nothing like that — that's a real high, to be doing what you love to do."
Having done plenty of plays at Meadow Brook Theatre and elsewhere in Michigan over time, Govich's first brush with OU was during a 2004 on-campus audition. Motivated by a friend's recommendation that she try her hand at teaching, she stopped by Distinguished Professor of Theatre Karen Sheridan's office to throw her hat into the ring.
"[Sheridan] was there, and I dropped off my headshot and resume — which is what actors do, not teachers!" Govich said.
When offered a position the following summer, Govich happily accepted — and 17 years later, she's still thrilled to be a part of OU's community, making her mark on the School of Music, Theatre and Dance and instilling a love for acting in students across various classes. She even developed a class herself — Advanced Acting for the Camera — after many students expressed a desire for the class to be taught more frequently.
"Teaching is from the same well as my acting," she said. "It inspires me, and [the students] do good work. I love helping them find material, become better actors, and figure out how to navigate the business."
The relationships forged between Govich and her students tend to extend far beyond OU. She finds herself in frequent contact with former students in their individual film careers, crediting projects she shares with them — such as the short film "Mel," produced by former student Collin Krick — as career highlights.
As someone who's spent much of her life in the very business she teaches, she hopes to impart wisdom she wishes she'd had herself to students. She reminds them to work their hardest from the outset to prevent valuable time from going by, whilst also encouraging them to cherish their non-professional lives and opportunities beyond the entertainment industry that they can fall back on.
Above all, perhaps, she hopes for genuine connection — a highly prioritized goal underscoring both her educational career as well as her one in entertainment.
"You hope that they can get inspired somehow, and you want them to connect with you personally," she said, explaining what she hopes is derived from her work in all its formats. "I think that's what I like as an actor — whatever humanity I find in a role, people walk away and they can relate to that, somehow."
With many of her recent classes having taken place synchronously over Zoom, Govich is returning to Michigan from Los Angeles the week of Oct. 11 for some in-person teaching, and looks forward to greeting faces familiar and new. Her latest acting credit is in the Showtime series "American Rust," starring Jeff Daniels and Maura Tierney — and her appearance in episode three is available to view on Showtime's website now.