People of OU: English teacher and Detroit Lions blogger Ryan Mathews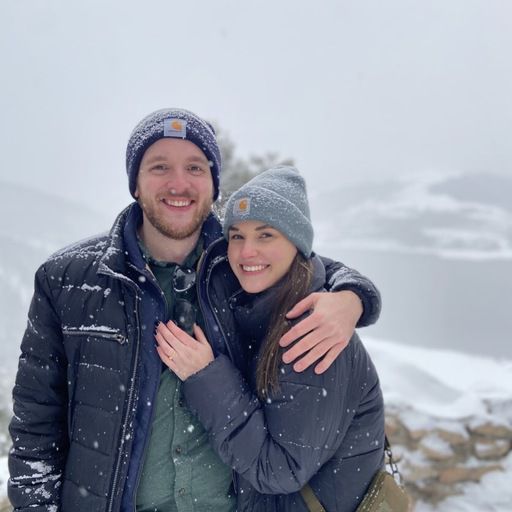 Most people are happy to be successful at one job, but Ryan Mathews is lucky enough to be successful at two.
Many know Mathews as the senior editor for Pride of Detroit, a Detroit Lions blog for SB Nation. But he is also an English teacher at Holly High School.
He's always had an interest in writing dating back to his high school years.
"The transition from my sophomore to my junior year, my high school went to trimesters, so it [created] the opportunity for all these new English classes that had opened up," Mathews said. "And that was like catnip for me."
At first, Mathews wanted to go into journalism, but he eventually decided teaching was his calling card.
"I graduated in 2009, and I think just with the recession and everything I wanted to try [and] pursue something that had some more tangible financial benefits," Mathews said. "So that's why I went the route of teaching."
Mathews graduated from OU in 2016 with an english major and a history minor, alongside a secondary certification in teaching and education.
Many go to college looking for the typical college experience, that being the partying and social aspects of attending college. But Mathews had a different idea of "the college experience" than most.
"I was really focused on two things — having that autonomy to live on my own and go to school," Mathews said. "So the way I was able to do that was to work a lot. I took the minimum amount of credits — I was taking like 12 credits a semester and working full time. So it was a grind for sure. But it was one that really paid off because that was the college experience that I was looking for."
Mathews called his experience at Oakland 'a great one,' largely due to the professors he was able to connect with.
"Kathleen Pfeiffer specifically was instrumental in me really pursuing the thing that I wanted to do," Mathews said. "She really gave me a lot of confidence in who I was as a writer…I took a few of her classes just because I really enjoyed the discussion that we had in there. But specifically when it was time to sign up for classes, I was like, 'okay, which class can I get in with Pfeiffer?' Because I know there's going to be interesting discussions, and it's going to be good work."
Mathews got his start at Pride of Detroit in 2015 when the site was hiring and he applied to be an editor. He recalled a time where he took an editing test while he was working a shift at his then-job.
"I worked for Coca Cola full time when I was going to school at Oakland," Mathews said. "So I was like sitting in the backroom of a Meijer on top of a pallet of 12-Pack Coke cans, and I was editing this mock article that [the person who ran the site at the time] had sent me where I had to fact check everything and make sure it was in AP Style and stuff like that."
Mathews said he doesn't even bother trying to balance his teaching life and his work with Pride of Detroit because the NFL news cycle never stops.
"The thing that I've come to understand on this side of things, when it comes to writing and when it comes to editing, and when it comes to the NFL — the NFL schedule is non-stop," Mathews said. "It's 24/7. There's something that's always happening. There's something that's always even tangentially related to the Detroit Lions that can be turned into content."
Mathews is a part of the Pride of Detroit podcast, simply called "The Pride of Detroit PODcast," with POD Editor-in-Chief Jeremy Reisman and writer Chris Perfett. The podcast has exploded in popularity, especially over the past year.
Mathews said he never could have imagined it would get this big.
"I don't know how it gets bigger from here," Mathews said. "And that's always been my perspective on the podcast in general. It's like, how can it possibly get any bigger than this? And it seems like there's always a way that Jeremy, Chris and I find a way to always find a way to keep pushing it forward and try to keep things fresh and do things a little different."
The PODcast crew streams the recording of the podcast live on Twitch [https://www.twitch.tv/prideofdetroit]. Mathews said his favorite part of recording the podcast is getting to interact with the community in between segments.
"Like earlier today, [Managing Editor] Erik Schlitt had passed along a letter that somebody wrote — and I'm not kidding you — it was at least 2,000 words thanking us for the role that the Pride of Detroit podcast has played in their life," Mathews said. "And I'm just reading it and I'm like, 'I need to reach out to this person and just say thank you because my goodness.' I truly can't wrap my head around the impact that I have doing that stuff because I always feel like that's what's happening in the classroom. When I'm a teacher, that's where I get a lot of those worthwhile, fulfilling connections that I make with people, but I'm realizing that there's this impact too, that's being made by the podcast, and it's really exciting stuff."
On July 2, 2020, Mathews was involved in a pretty serious car accident in which he suffered compound fractures to both his tibia and his fibula, as well as compartment syndrome. The surgeon who operated on his leg compared it to the injury suffered by former NFL quarterback Alex Smith in 2018.
"I remember one of the last things I did before I went in for surgery is — they brought me this clipboard and said, 'hey, can you sign this waiver?' I was like, 'Yeah, sure. What does it say?' And they're like, 'Well, this is a waiver just in case we need to amputate your leg because it's in pretty bad shape,'" Mathews said. "And I was like, 'oh, this is a lot more serious than I thought It was.'"
Mathews called the accident the most difficult obstacle he's ever had to overcome in his life.
"I think a lot of people get put in those situations and they come out on the other end and they have things to say like, 'yeah, it completely changes my perspective on things and I have this new lease on life and, and whatnot,'" Mathews said. "But it was the hardest thing I ever had to do in my life from a physical standpoint, and without question, from a mental standpoint."
Mathews said he's grateful for everyone who's helped him along the way, again mentioning the Pride of Detroit community.
"They're an incredibly supportive group," Mathews said. "And they really do take care of their own and it's what makes working and writing for Pride of Detroit even that much better because it's the sense of a second family that you kind of grow with."
Anybody who follows Mathews knows who he wants the Lions to select in the upcoming 2022 NFL Draft. But for anybody who doesn't, his pick would be Liberty QB Malik Willis.
"Michael Vick was the most entertaining football player I've ever seen in my entire life," Mathews said. "He was what made me a football fan. I'm not saying that Malik Willis is Michael Vick, but I'm saying that he's an exciting player in the same mold as Michael Vick in terms of the kind of plays that he will make from time to time. He's like a human highlight film. Will he be a top flight quarterback? If anybody has the answer to that question they would be a really, really good GM…but I know that at the very least he will be an extremely entertaining player to watch and that's what I feel like the Lions have been missing for quite some time."