Oscar predictions: What to expect from Hollywood's biggest — and most unpredictable — night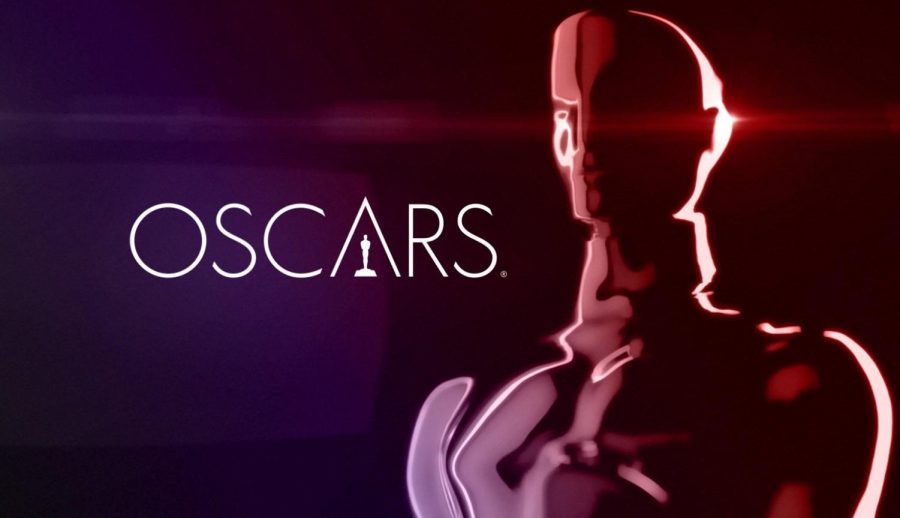 The Academy Awards haven't even aired yet, but it's been one long, brutal month for its showrunners. Often thought of as "Hollywood's biggest night," the Oscars — now in their 91st year — have been saturated with a slew of controversies and setbacks. After last year's ceremony saw Oscars ratings plummet to an all-time low, the Academy seems to have pulled out all the stops in a desperate attempt to raise those numbers. Needless to say, it will truly be a miracle if the Oscars even air this Sunday, Feb. 24.
However, in spite of the numerous issues with this year's broadcast, there's still much to be excited about. Very few of the show's big categories have clear frontrunners, which have made for one of the most unpredictable ceremonies in years.
While some of you may be all for the element of surprise, never fear! Your trusty film critic is here to tell you exactly who will — probably — take home Sunday night's top honors.
Best Supporting Actress

Nominees:
Best Supporting Actress appears to be one of the few categories this year with a clear frontrunner, and her name is Regina King. Representing "If Beale Street Could Talk," one of the Oscars' biggest snubs this year, she's got this category on lock. Marina de Tavira and Amy Adams both offered strong performances in their respective films this year, but King and her competitors from "The Favourite" — Emma Stone and Rachel Weisz — are the talk of the town.
The problem with "The Favorite's" nominees, however, is that Stone and Weisz both feel like they should be competing for Best Actress in lieu of their costar Olivia Colman, who should be taking their place in Best Supporting Actress. This will likely hinder their chances of winning, and while there's a slight chance Weisz could snatch the prize, King seems to have this one in the bag.
Who Should Win: Regina King
Who Will Win: Regina King
Best Supporting Actor
Nominees:
Mahershala Ali has already won the Best Supporting Actor awards at the Golden Globes, BAFTAs and Screen Actors Guild Awards this year for his performance in "Green Book." Needless to say, his chances of winning again at the Oscars are very high. But I have to argue that his performance is slightly overrated.
I'd personally love to see Adam Driver take the award. Having followed his career and seen nearly all his films, I felt his nomination was long overdue — and unfortunately, he'll probably get snubbed, if only because his finest offering is yet to come. Also long overdue for an Oscar win is Richard E. Grant, who was irresistibly charming in his role opposite Melissa McCarthy in "Can You Ever Forgive Me?"
But as thrilling as a win for either actor would be, the Academy will probably play it safe and give Ali his second Best Supporting Actor Oscar this year. (He previously won in 2016 for "Moonlight.")
Who Should Win: Adam Driver or Richard E. Grant
Who Will Win: Mahershala Ali
Best Actress
Nominees:
First and foremost, Melissa McCarthy needs to be commended for her transformative role as author Lee Israel in "Can You Ever Forgive Me?" A Best Actress win for her would be more than well-deserved, but is highly unlikely.
I say this only because, from the very beginning of awards season, it's been clear that this category would be a showdown between Lady Gaga and Glenn Close. Though initial reviews of "A Star Is Born" indicated the former had it on lock, Close has proven otherwise, taking home Best Actress awards at the Golden Globes and SAG Awards for her performance in "The Wife." Olivia Colman gave Close a run for her money when she — surprisingly — beat her in the same category at the BAFTAs.
This marks Close's seventh Oscar nomination, so it's definitely her time to win. But I'd still like to see her and Gaga win — yes, it's possible. It's only happened six times throughout the show's 91-year history, but it's still worth noting that they did tie at the Critics' Choice Awards back in January.
A tie seems like the best possible outcome, but it's highly unlikely. Thankfully, Close gave a stunning performance in "The Wife" that is worthy of an Oscar, and Gaga's acting talent in her big-screen debut has given me faith this won't be the last time we see her in the running for Best Actress.
Who Should Win: Lady Gaga and Glenn Close
Who Will Win: Glenn Close
Best Actor
Nominees:
Christian Bale seemed like a shoo-in for Best Actor for the longest time. Much like Gary Oldman's Best Actor-winning performance in "Darkest Hour" last year, Bale's metamorphic becoming of Dick Cheney in "Vice" was nothing short of incredible. Unfortunately, Bale's work seems to have been overshadowed by a flamboyant performance from Rami Malek as Queen frontman Freddie Mercury in "Bohemian Rhapsody." Malek was nothing short of remarkable, but given his competition, his expected win feels like a popularity move to satisfy the film's ever-growing fan base.
Who Should Win: Christian Bale
Who Will Win: Rami Malek

Best Director
Nominees:
It's hard to imagine anyone other than Alfonso Cuarón taking home Best Director on Sunday, and it's well-deserved. His work on "Roma" was truly exceptional, but for the same reason why Glenn Close will win Best Actress, Spike Lee should win Best Director.
Lee has never actually won a competitive Oscar, and while he likely still will for Best Adapted Screenplay, a Best Director win would be much more well-deserved. In fact, if Lee somehow manages to emerge victorious in this category, he'll become the first person of color to ever win Best Director. Given the current lack of diversity in film directors, such a win would not only be warranted, but it could also signify a monumental step forward in an industry that already suffers from limited perspectives.
Who Should Win: Spike Lee
Who Will Win: Alfonso Cuarón

Best Picture
Nominees:
Best Picture is really anyone's game at this point. And I have to say, I thoroughly enjoyed all of the films nominated. "Bohemian Rhapsody" and "Green Book" are perhaps too problematic to realistically be considered, but if the Oscars are pining for ratings, they may still stand a slight chance.
"Vice" would be the Academy's best attempt at making a political statement, something they were very vocal about during last year's ceremony. But it still feels like a political non-event compared to "Black Panther" and "BlacKkKlansman." The former was colossal in its move toward a more diverse Hollywood, while the latter is one of the most painstakingly honest interpretations of American racism in years. But "Black Panther" — which is the first superhero film ever nominated for Best Picture — still feels like it's too mainstream for the Academy to realistically let it win.
"BlacKkKlansman," on the other hand, is the underdog of the Best Picture race. It's arguably the most underrated of the nominees, particularly because its August 2018 release means it won't be as fresh in people's minds. But I've been rooting for it all along and will continue to do so, in spite of its slim chances.
For a long time, "A Star Is Born" — like Best Actress — was thought to be the frontrunner in this category. The likelihood of a win for the film, which marks Bradley Cooper's directorial debut, has diminished in recent months. But the film's powerful performances, unforgettable music and statements on mental health have made it one of the year's most defining films. It's doubtful, but "A Star Is Born" would be equally deserving of the night's top honor.
That brings me to who I think will win. "Roma" and "The Favourite" are tied for the most Oscar nominations this year — with 10 each. While "The Favourite" was a critical darling, "Roma" has clearly been the real favorite (no pun intended) this year, and will likely continue that trend in the culmination of awards season Sunday night. It's a sensational film, and its win would mark the first foreign language film — and first streaming-exclusive film — to win the award. A victory for "Roma" would be historic, and if it snatches, like I think it will, it will truly change the game forever.
What Should Win: "BlacKkKlansman"
What Will Win: "Roma"
The Oscars will be broadcast live Sunday, Feb. 24 at 8 p.m. on ABC.