Why Netflix's 10 Oscar nominations for 'Roma' matter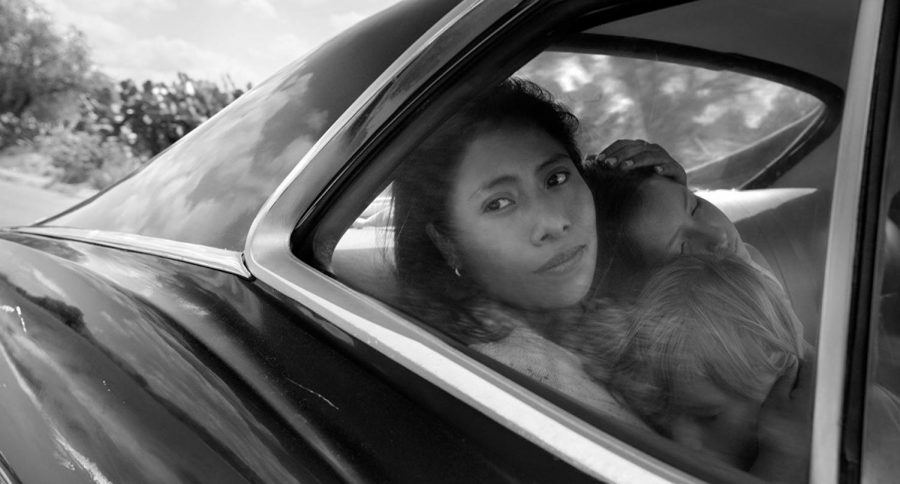 The Oscars may still be a few weeks away, but we are well into awards season, and no film has perhaps been more celebrated this season than Netflix's "Roma." The film's timeless monochromatic visuals, combined with its contemporary release strategy, have made it a force to be reckoned with at nearly every major award show this season.
Directed by Alfonso Cuarón ("Gravity"), "Roma" is a semi-autobiographical approach to Cuarón's own upbringing. The film focuses on Cleo (Yalitza Aparicio), a live-in maid for a middle-class family in Mexico City in the early 1970s. Among the family's triumphs and tragedies, Cleo and the family matriarch Sofía (Marina de Tavira) struggle to maintain normalcy for the children. The former is coping with an unexpected pregnancy, while the latter struggles to hide her husband's infidelity from her children.
The film has been praised not only for its cinematic merit, but also for the platform it has given to so many voiceless individuals involved in its production. Nominated for 10 Academy Awards, "Roma" has been selected by many critics — myself included — as the frontrunner for Best Picture. But whether the film wins or loses, its cultural significance extends well beyond a 13.5-inch golden statuette.
"Roma's" nominations in and of themselves are groundbreaking. It's one of the first films exclusive to a streaming platform to be nominated for Best Picture, and if it wins, it will be the first of its distribution method to do so. (It would also be Netflix's first win for the Oscars' top honor.) On a larger scale, its nomination, and quite possibly its win, will be important in terms of how future Oscar nominees are selected — and, even more importantly, how films in general are distributed.
It's no secret that box office sales have plummeted in recent years, thanks to streaming services. Yes, they did rise 5.5 percent last year, but unless it's owned by Disney, the chances of a film doing that well at the box office are slim to none.
I'm not suggesting films should be streamed exclusively. In fact, I'm a firm believer that seeing a film in theaters — particularly one as enthralling as "Roma" — is the only way to truly appreciate it in its entirety. But we live in an age of spectacle over substance, which could eventually lead to films like "Roma" never getting the greenlight from movie studios — they're too much money to produce and not likely enough to make a large profit at the box office. Think about it — maybe people don't care about award shows anymore because they don't even recognize half the nominees.
But these declining box office numbers might not be so problematic if more movie studios embrace streaming-exclusive properties. It may not be ideal, but in the age of instant gratification, it may be the only way for films like "Roma" to realistically survive.
And to be completely honest, we need films like "Roma" to survive. As much as I love big budget blockbusters, I also love to be enchanted by something that's not such a spectacle. The power of "Roma" lies in its simplicity — both visually and narratively. From its nostalgic black-and-white cinematography to its stunningly authentic screenplay, "Roma" marks a return, in many ways, to the Golden Age of Hollywood in aesthetic, style and theme.
But "Roma" also represents a huge step forward in the push for more diversity in film. Aparicio made history by becoming the first indigenous woman — and second Mexican woman — to be nominated for Best Actress. Meanwhile, "Roma's" dialogue is spoken entirely in Spanish and Mixtec, so if it wins Best Picture, it will become the first foreign language film to do so.
Whether it wins anything at the Oscars or not, one thing is certain — by embracing change, "Roma" has elicited conversations about the future of both the film industry and our own society. And that is certainly something worth celebrating.