'A Star Is Born' is an Oscar-worthy masterpiece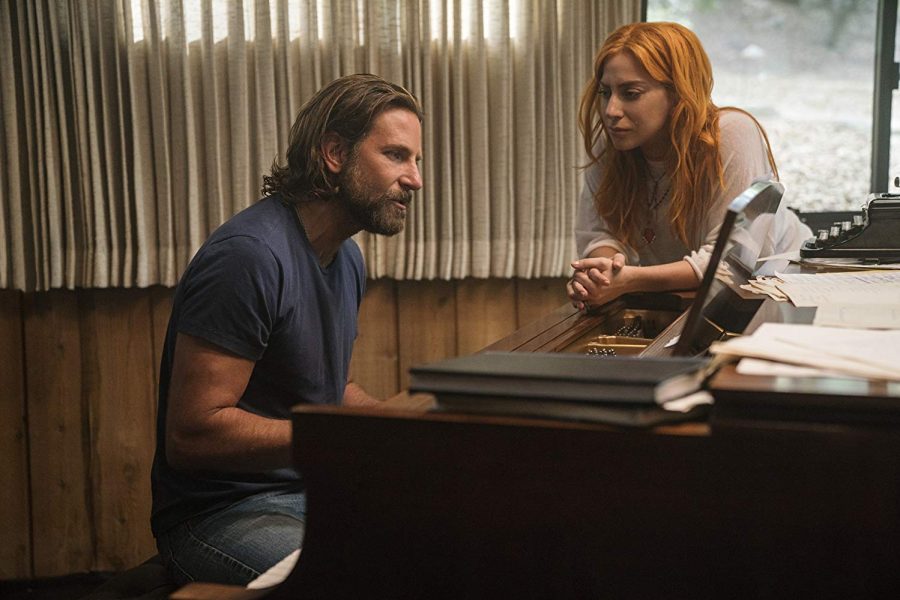 Ten years ago, the world was introduced to Lady Gaga, a singer-songwriter with an unequivocal ability to bring the "wow" factor to everything she does. But a decade later, a new star has been born — Lady Gaga, the actress.
Her new film "A Star Is Born" is hardly new — in actuality, it's the third remake of the 1937 original, and finds Gaga following in the footsteps of icons Judy Garland and Barbra Streisand. But in spite of its previous adaptations, the 2018 version of "A Star Is Born" is full of originality and heart.
To be fair, I can't give Gaga all the credit. "A Star Is Born" belongs just as much, if not more so, to Bradley Cooper, who stars alongside her and makes his directorial debut with the film. Though he might have had twice the responsibilities on set, the beating heart of "A Star Is Born" is actually the combined talents of Gaga and Cooper, whose undeniable chemistry carries the weight of the film.
Cooper's character, Jackson Maine, is a weathered country rocker who struggles with addictions to drugs and alcohol. After wandering into a drag bar one night after a show, Jackson encounters Ally (Gaga), an aspiring singer-songwriter whose performance of "La Vie En Rose" immediately captures both his attention and his heart.
Over time, the pair falls in love. Ally is able to rise to superstardom with Jackson's help — at the expense of his own plummeting music career. As Ally's success begins to set in, she and Jackson must come to terms with the harsh realities of fame or risk losing each other for good.
Its leading dynamic duo allows "A Star Is Born" to overcome what it is at its surface — another telling of an age-old story about the hardships of fame. Cooper and Gaga bring an intimacy to every scene they share together, creating a firm and fervent bond between themselves and the audience. Thanks to Cooper's impeccable directing skills, theatergoers are taken on a journey with these characters that can only be described as a spiritual experience.
That experience is further brought to life by Cooper and Gaga's musical talents. Cooper's vocal skills are insanely good. But it's still Gaga who gets the upper hand here, as she's responsible for most of the film's big numbers — all of which were recorded live on set, per her request.
One song in particular is nothing short of career-defining. At the film's conclusion, Gaga belts out the film's love theme, "I'll Never Love Again," in what is undoubtedly the most emotional, breathtaking musical performance in a film since Whitney Houston sang "I Will Always Love You" in 1992's "The Bodyguard." Though Beyoncé was initially set to star in the film, Gaga brings an emotional depth that I seriously doubt Queen Bey could have. The last five minutes of "A Star Is Born" alone should secure Gaga's wins for both Best Actress and Best Original Song at the Oscars next year.
Though Gaga and Cooper are what really make "A Star Is Born" shine, supporting roles from Sam Elliott, who plays Jackson's no-nonsense older brother Bobby, and Dave Chappelle, as Jackson's longtime friend "Noodles," are just as fantastic.
Though the idea of yet another remake of "A Star Is Born" might sound a bit stale and uninspired, Cooper executed it flawlessly, crafting a modern-day classic that still feels fresh. Its timeless music, brilliant cast and remarkable direction have made "A Star Is Born" one of the best films of the year.
Rating: 5/5 stars