Christian Bale steals the show in Dick Cheney biopic 'Vice'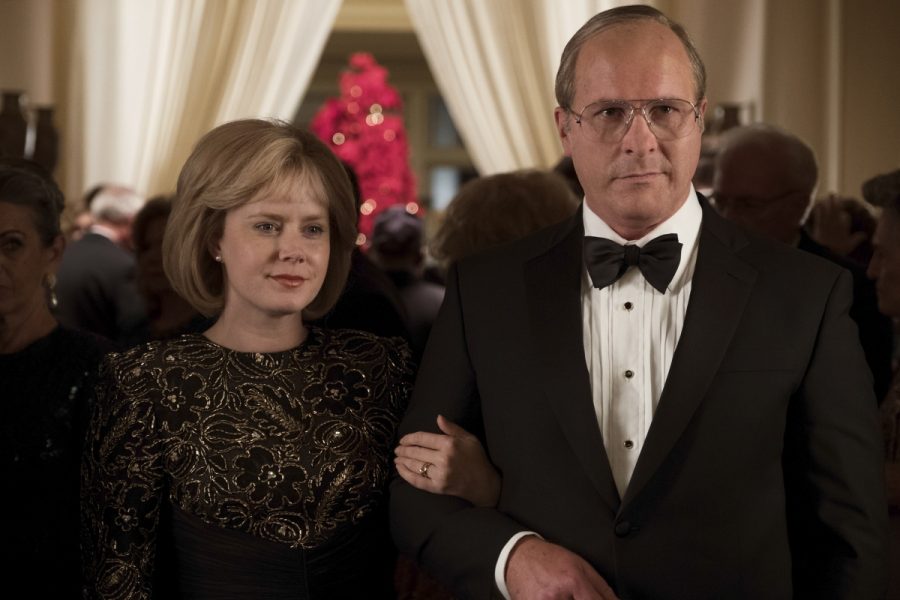 In this day and age, there are few topics as divisive as American politics.
It should come as no surprise, then, that "Vice" — the controversial new biopic on former U.S. Vice President Dick Cheney — has been met with a largely polarized response from critics and theatergoers alike. It's appropriate, given Cheney's vice presidency was not exactly unthreatening.
But then again, playing it safe isn't exactly the norm for writer-director Adam McKay, either. He rose to prominence for his work on "Anchorman," "Talladega Nights" and "Step Brothers," but it was his 2015 film "The Big Short" — which follows the 2008 global financial crisis — that made him a dominant political voice in Hollywood.
Three years later, with the release of "Vice," McKay's voice is perhaps louder than ever before.
The film finds Christian Bale — one of the most transformative actors of our generation — in the role of Cheney, a performance that surely has the Academy Award for Best Actor on lock (sorry, Rami Malek). Bale gained 45 pounds and donned a plethora of makeup and prosthetics for the part, which proves to be both convincing and effective.  
"Vice" chronicles Cheney's rise to power as the vice president to George W. Bush (played by the predictably remarkable Sam Rockwell). Often cited as one of the most influential vice presidents in the history of the United States, Cheney is thought to be responsible for much of what happened under the Bush administration. The film acknowledges this, portraying Bush as a dimwitted politician who pursues the presidency solely to appease his father, George H.W. Bush., and willingly agrees to let Cheney handle the "mundane jobs of overseeing bureaucracy, military, energy and foreign policy."
But while Cheney may be the puppet master of the ensuing political chaos in the film's second half, it takes one to know one. And Cheney's got two — right by his side are his wife Lynne (Amy Adams, who also delivers an unsurprisingly mighty performance in this film) and his mentor-turned-partner-in-crime Donald Rumsfeld (the impeccable Steve Carell).
Lynne in particular represents the familial pressure many of us face to simply "inherit" political views. She instills the Cheney family's Republican values into their two daughters, Mary (Alison Pill) and Liz (Lily Rabe) when they are very young, only to be horrified when an adult Mary comes out as a lesbian. (This becomes a problem in and of itself for the Cheney family as the film progresses.)
While there is undoubtedly a political bias in "Vice," it seldom hinders the film from presenting what I understand to be mostly factual — I say this because I was far too young to understand or care about Cheney's complex vice leadership when it was happening, and I'm basing this on extensive research outside of the film itself.
Much of the controversy surrounding the film stems from its alleged "liberal bias," but I have to commend McKay for the extent to which he went to ensure the film was factually correct — even going so far as to hire lawyers, professional fact-checkers and journalists to confirm details regarding Cheney's vice presidency. As the film seemingly proudly states in its opening moments, "we did our fucking best," and it shows.

The satirical stance the film takes is actually quite comical, regardless of your political views. In fact, "Vice's" political jabs are the least of its problems. If anything, the film is rather lengthy and starts to feel disjointed by the time its second half sets in. But in spite of this, I was thoroughly — and surprisingly — entertained by it from beginning to end.
"Vice" is a provocative piece on the polarizing politics of our country, pervaded with perfect performances from its ensemble cast. It's bitingly unapologetic in the best way, and much like its titular character, will be a commanding force heading into awards season and beyond.
Rating: 4/5 stars