90 years later, the Oscars are finally moving into the future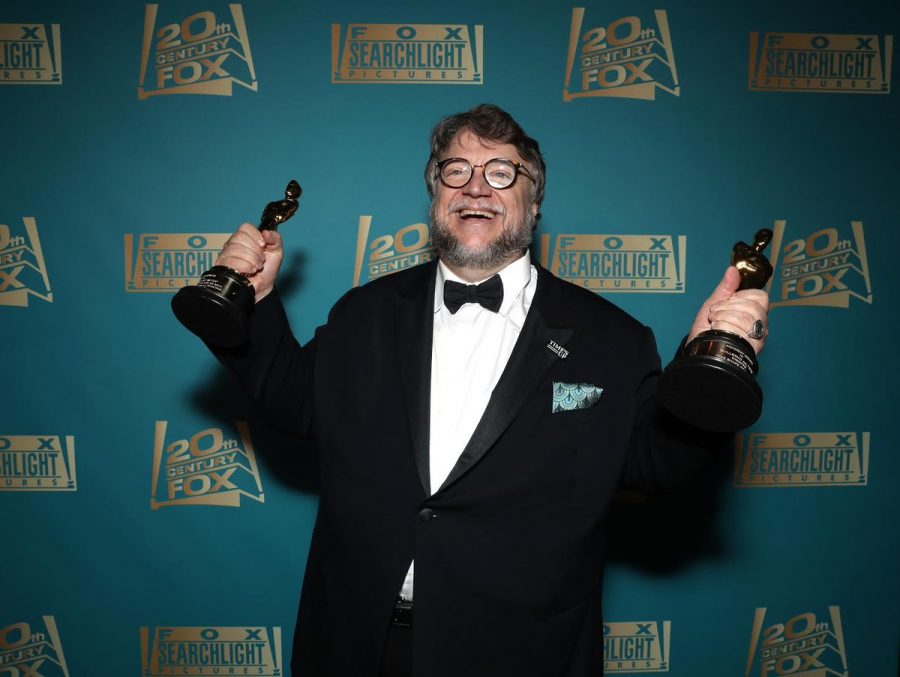 Sunday, March 4 marked the 90th annual Academy Awards, and this year's ceremony was one of the most inclusive and self-aware in years.
Three years after the Oscars were declared "so white," the Academy is finally boasting more diverse pools of nominees. Some of this year's most prominent winners were minorities, and many of them didn't come as a surprise victory.
Perhaps the most satisfying victor was none other than Guillermo del Toro's "The Shape of Water." The Mexican-born director took home the coveted Best Director and Best Picture trophies. His self-proclaimed "fairy tale for troubled times" featured a mute female protagonist aided by an amphibious creature, closeted gay man, and oppressed black woman against an ignorant government. Del Toro, who created the film as a timeless statement on societal issues, began his Best Director acceptance speech by acknowledging his experiences as an immigrant.
"I think that the greatest thing our art does and our industry does is to erase the lines in the sand," he said. "We should continue doing that when the world tells us to make them deeper."
While accepting Best Picture, he implored America's youth, "who are showing us how things are done," to use storytelling as a medium for expressing the truths of society.
"Everyone that is dreaming of using fantasy to tell the stories about things that are real in the world today, you can do it," he said. "This is the door. Kick it open and come in."
Del Toro's victory was one of many for Latinos that night. "Coco," a film dedicated to Mexican tradition and culture, won Best Animated Feature, while its theme "Remember Me" won Best Original Song. Alejandro González Iñárritu also became the first Latino to win the Special Achievement Award for his virtual reality short film "Flesh and Sand." Though Hispanic-Americans still remain underrepresented at the Oscars, this year's ceremony marked a step in the right direction.
Sunday night was also big for women, whose voices were heard through the continued support of the #MeToo and #TimesUp movements. Ashley Judd, Salma Hayek and Annabella Sciorra, who previously publicized their allegations of sexual harassment against Harvey Weinstein, presented an emotional video promoting diversity in film.
Meanwhile, "Three Billboards Outside Ebbing, Missouri" star Frances McDormand rightfully took home Best Actress, encouraging every female nominee to stand during her acceptance speech.
"Look around," she said. "We all have stories to tell and projects we need financed."
However, her final two words were the most powerful—"inclusion rider," referring to A-list actors' ability to include a clause in their contract demanding diversity on both sides of the camera.
And, of course, there was Jordan Peele's groundbreaking Best Original Screenplay win for "Get Out," which received critical acclaim for its satirical approach to liberal racism. With his victory, Peele, who was only the fourth black writer ever nominated for the honor, became its first black recipient.
"I feel proud to be at the beginning of a movement where I feel like the best films in every genre are being brought to me by my fellow black directors," he told journalists backstage.
The LGBTQIA+ community wasn't left out either. James Ivory received Best Adapted Screenplay for "Call Me By Your Name," acknowledging the film's themes of first love as universal, regardless of sexuality.
Needless to say, this year's awards crossed many boundaries while still honoring filmmakers based on merit. Even if we're not there yet, we're making progress, and if there's one thing Hollywood's biggest night has left us with, it's hope.
"The world is watching us," the night's host Jimmy Kimmel said. "We need to set an example."