People of OU: Professor Howell prepares for retirement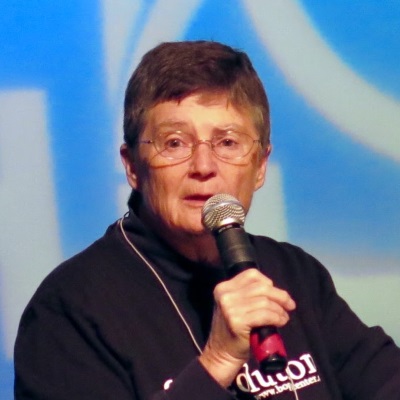 After a long and storied career at Oakland University, Professor Shea Howell is preparing for her forthcoming retirement at the end of the winter semester. 
"I'm really enjoying the classes this semester," Howell says. "I find the students interesting and open and fascinating and thoughtful so in that sense I know that's something I will miss when I'm not teaching anymore."
Howell's career began at Marietta College in Ohio where she attended on a debate scholarship and majored in history. 
"Originally I thought I'd be a high school teacher because that's what was open for women," Howell says. "By 1968, the time I got out, the world had changed dramatically and I decided to go to New York to be part of the transformation of urban life. It's where revolution was happening and I was all for it." 
From New York, Howell moved on to Northern Illinois for a graduate assistantship as an assistant debate coach. However, her political activism was the reason for her termination mid-term. 
Howell then found herself teaching at Ashland College in Ohio when she got an offer for a debate assistantship at Wayne State University. Howell says she had already thought about a move to Detroit, so the offer was perfectly timed. 
After arriving in Detroit, Howell was in the process of obtaining her Ph.D. and came to OU as a visiting instructor. The rest was history.
Howell believes that she has taught "everything in the [OU] curriculum" at one point or another, but selected the public speaking and theory of communication classes as her favorites. 
"I think our classes in the theory of communication are very helpful to people both conceptually [and] theoretically, but also practically," Howell says. "I think we're in the pragmatic American tradition of communication matters. It's an essential life skill. I think our major enhances people's lives [and] enhances consciousness."
Howell's years at OU have also allowed her to bear witness to generational changes within the student body. 
"The fact that [this] generation has been so predominant in the Black Lives Matter movement — and that's been people of all ethnicities — but especially young white kids have been involved — I think that's a tremendous thing," Howell says. "That would not have happened 10 years ago." 
Howell's insight and perspective will not only be missed by students, but also by the faculty. 
"The most enjoyable part of working with Professor Howell was watching how she fostered a climate of inclusion in the department — especially with newer faculty," Professor Jacob Cayanus says. "Her greetings and life knowledge are what I will miss the most. She always greeted me with a smile and genuinely wanted to know how I was doing."
Howell has a wide variety of plans she hopes to accomplish after retirement. She is very focused on sustained writing about the state of the country and world — what has happened and what she thinks could happen. 
Howell is also very engaged in politics in Detroit and plans to do more work for Riverwise Magazine and continue to write articles for the Boggs Center.
"I'm [also] working with something called the Detroit Independent Freedom School movement. We're about to start an adult university," Howell says. "I work with the coalition for police transparency and accountability [too]. Needless to say, defunding the police is hard to do, but worth it."
With future goals in mind, Howell still reflects on her experiences at OU. 
"I think I have had a rich experience at Oakland. I am fortunate to have had fabulous colleagues. I have been in an environment that has supported breaking down boundaries and crossed disciplinary lines," Howell says.