People of OU: Artist, Custodian Reagan Cai
Artist Reagan Cai has worked as a custodian at Oakland University for 18 years. Dedicated to the OU community and always focused on a project, Cai is now working toward the expansion of OU's international exchange student program. Here's his story. 
Cai moved to the U.S. from his home in China in 1999. He started working as a custodian at OU where he spends most of his time.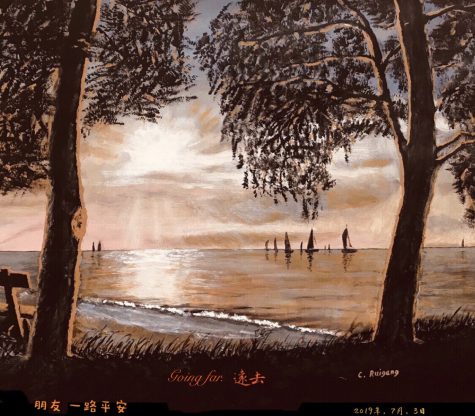 When he's not working, he has a hobby of oil painting. A talented artist, his first painting in 1976 titled "The Wonder of the Sea and Mountains" was featured in the Capital Art Museum in Beijing.
He's recently picked up the paintbrush again in 2019. Cai dedicates his artwork to his friends and the people around him.
For example, when an old friend divorced her husband and her mental health was suffering, he painted "Walking Out of Loneliness." "Nature and Life" was for a friend of Cai's who enjoys deer hunting, and Cai painted "Offshore" for his boss when he retired — the work still hangs in a first floor office in O'Dowd Hall. 
"These works are based on daily inspiration and life themes," Cai said.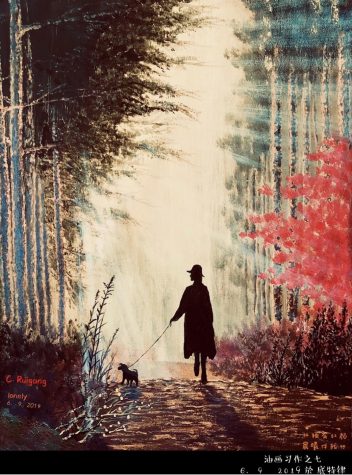 In addition to his love of artwork, Cai is passionate about the expansion of OU's international student program. In 2011, Cai wrote to the president of the university proposing his plan for expanding the program specifically for Chinese students as a potential solution to urgent funding issues. 
"China is now the second largest economy in the world, and many Chinese student families are able to pay tuition and living expenses in the United States.
In recent years, due to the theft of new American technologies and being surpassed by China, the U.S. government has set higher thresholds for Chinese students' visas, making many students who want to study in the U.S. unable to obtain visas. It is especially difficult to obtain visas for extremely high universities. Our OU is ranked a third-rate university in the United States by the Ministry of Education of China, so this is an excellent opportunity. It is not within the high threshold range of the visa office of the U.S. consulate, and it is easier to obtain a visa," Cai said. 
Due to the present decline in overall enrollment at OU and the projected revenue decline of more than $17 million, Cai is once again suggesting his plan to the administration.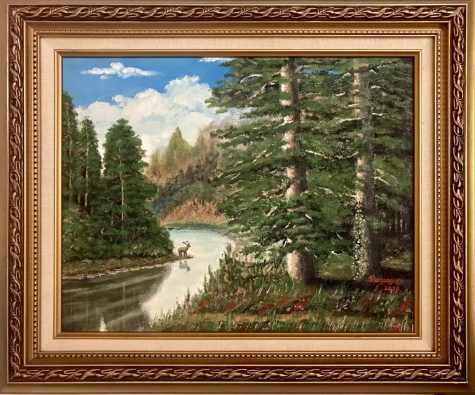 Despite his intention to retire from OU early next year, Cai is willing to stay and assist the school in recruiting Chinese students. He's interested in setting up an international student office in China and has even offered to use his Shanghai office to assist initially. 
"I very much look forward to this proposal to help our university, especially when the virus pandemic is still high in the United States. The difficulties will not be resolved in a relatively long period of time."