Oakland alumna receives third Tony nomination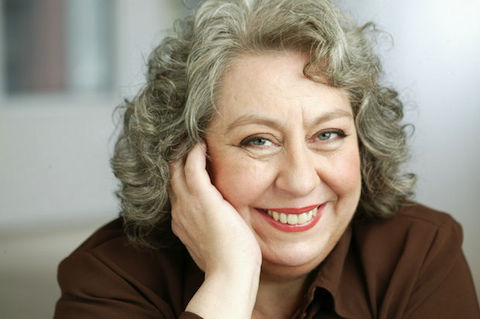 Actress Jayne Houdyshell has received her third Tony Award nomination this year for her work as character Deirdre Blake in the play "The Humans."  
"The Humans" takes place in real time, following six characters through a Thanksgiving day meal. Blake, a faith-based mother to two daughters, works a blue-collar job as a secretary.  
According to Houdyshell, the play has been at Helen Hayes Theatre in New York City for about four months. Prior to this, it was shown off-Broadway for three months.
Her first Tony Award nomination came in 2006 and her second in 2012.  
Houdyshell graduated from the Academy of Dramatic Art at Oakland University in 1974.  
The academy was a two-year intensive training program for actors, separate from the mainstream part of the university.  
"It was a two-year program and it was a dedicated, concentrated course of study with a curriculum that was all about practical application for acting," Houdyshell said. "Those classes were all about becoming actors."
Originally from Kansas, it was because of this program that Houdyshell decided to come to Michigan and attend OU.  
"It was really a fine training program and the teachers were excellent," she said. "Those of us who were lucky enough to go left the school knowing a heck of a lot more about acting than when we began."
Since completing the program, she has gone on to act in numerous plays and musicals with television and film credits including "Law & Order: Special Victims Unit," "Garden State" and "Maid in Manhattan."  
She approaches each role by reading the script over and over to gather the general idea of the play, including the trajectory of the plot and timeframe.  She then goes on to focus on the specific characters, assessing the unique qualities of her role.  
"What makes this specific character exactly who they are as opposed to other characters?" she asks herself when taking on a new role.  
Houdyshell's passion for acting was obvious as she spoke about her previous experiences and training. She believes that aspiring actors should be well-rounded in all areas of art and expression, citing that she will read as many plays as possible and explore art and music.  
Beyond this, she believes that proper training is significant in becoming an actor.  
"Get good training first and foremost," she said. "Be dedicated and take your work seriously."
In addition to her Tony Award nominations, Houdyshell has won the Drama Desk Award for Outstanding Ensemble Performance this year, the Drama Desk Award Special Award in 2013 and a 2006 Theatre World Award.  
Catch the Tony Awards June 12 at 8 p.m. on CBS, hosted by James Corden.