OU community reacts to COVID-19 vaccine mandate retraction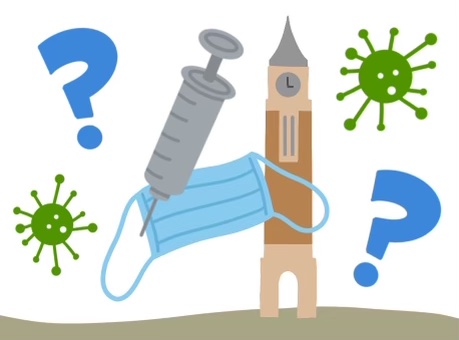 Three years after the beginning of the COVID-19 pandemic, Oakland University has decided to lift the COVID-19 vaccination mandate for all staff and students, effective May 1, 2023.
"The Executive Policy Group (EPG) has decided to implement this change following a careful review of pandemic conditions across the region by the Infection Prevention and Control Committee (IPCC)," the statement released on March 10 said. "This work has revealed strong COVID-19 vaccination rates, as well as a declining number of infections, severe illnesses and deaths as a result of the pandemic."
Senior Jaden Sauvola, who suffers from the long-term effects of COVID-19, believes the lifting of the vaccine mandate is not a wise decision.
"A lot of people think that the pandemic is something in the past," Sauvola said. "People like me serve as examples that it continues, and there are long-term effects for it."
Though he graduates in April, Sauvola feels sympathy for other students who may feel vulnerable without a vaccine mandate in place.
"I feel for the students that will come after me," Sauvola said. "I would like them to feel safe in their space. I think that there is no reason to not continue to take precautions."
Conversely, junior Jaimee Moshenko believes lifting the vaccine mandate could be beneficial. She relates the mandate's lifting to recent discussions about abortion, stating "people should have a choice."
"I'm pro-choice," Moshenko said. "Personally, I'm vaccinated, I'm boosted. I work in a hospital. I was never scared of getting a vaccine because I believe in science. However, I think it's a good thing that they're taking the mandate away, because people should have a choice."
Ann Rayford, director of the Graham Health Center (GHC), says the GHC plans on continually encouraging all individuals of the OU community to be up to date on their vaccinations, including the COVID-19 vaccine.
"I think as we evolve through the pandemic — because we're not totally out of it — we've learned so much that we all have decisions to make for ourselves of how we can best protect ourselves," Rayford said. 
While Rayford has witnessed the benefits of the COVID-19 vaccine mandate for the OU community, she also appreciates the other mitigation strategies the university has implemented.
"Following the science of the Michigan Department of Health and Human Services (MDHHS) and the CDC, to my knowledge, we have not had anyone, no active members of the campus community, die from COVID-19."
Rayford also wants all staff and students to keep in mind that the COVID-19 public health emergency will be ending on May 11. She recommends obtaining free at-home COVID-19 tests while they're still available.
"I would encourage people to have [at-home COVID-19 tests]," Rayford said. "The only way you know if you have [COVID-19] is if you take a test, whether that's a home test or whether you go someplace to be tested."
As a health care provider, Rayford always encourages people to be up to date on any vaccines they are eligible to receive. She believes it's important for everyone to learn what to do to protect themselves from COVID-19 and other communicable diseases.
"Whether it's our friends or family or people that we just pass every day and we're sick, we should do the things we've learned about — to wash your hands, wear a mask and get a test," Rayford said. "We want everyone to be successful. [The GHC is] here to help support that."
The GHC will continue to administer COVID-19 vaccinations following the lifting of the vaccine mandate. If staff and students are interested, they can schedule an appointment through the online patient portal.