SATIRE: Commiserating over TikTok consumerism trends
This article must begin with an anecdote:
It was like any other usual Monday morning when I first laid eyes on it. I was so shocked and confused as to why its presence was being treated as just a normal everyday thing, when in reality there was a massive intrusion in the dorm. So, I asked, "What is that giant cup?"
I was then told that it was the "Stanley cup," with no other explanation willingly offered. It was later revealed to me that it was a TikTok trend, making me realize that I have apparently been blissfully unaware of the money guzzling product mill that TikTok has become.
So, let's unpack that.
Stanley cups
Olivia: Now, when you search "Stanley Cup," the first thing that shows up is that 40 ounce vat and not the championship trophy awarded annually to the winner of the NHL playoffs.
Never before would you have seen a "trendy girl" walking into class with a watercooler-sized jug as some type of accessory. "The Quencher H2.0 FlowState Tumbler" is practically sold out in every size, color and material iteration, so I wish any potential buyers good luck in their endeavors.
Tori: Full transparency, it took me entirely too long to realize my For You page wasn't just really hyped up over hockey all of a sudden.
At the start of my freshman year, approximately 50 years ago (COVID years are like dog years), it was Hydro Flasks that were all the rage. As a lover of vintage, I'm impatiently awaiting the prices on these babies to drop in the wake of everyone switching their gaze to Stanley — which I guess I'll naturally wait to pursue myself until everyone's moved onto Target's Zak! Brand, or something even less assuming, in four years' time.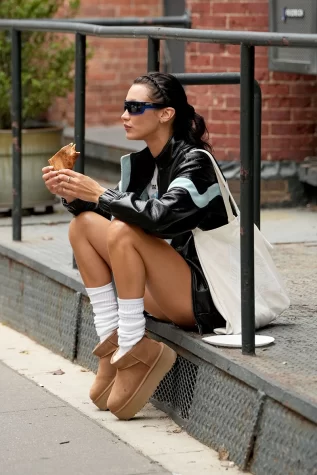 Ultra Mini Platform Uggs
Olivia: These babies have been mentioned before in this publication. The article was innocently titled "What to wear this winter," where I attempted to predict trends for this snowy season — and let me just say, my predictions were correct.
I have personally not given in to this trend because I am a staunchly loyal Ugg "Coquette Slipper" devotee — not to be associated with that whole Lana-Del-Rey-lace-blouse-cherry-flavored-cigarette TikTok realm. However, I wouldn't even have the chance to get my hands on the "Classic Ultra Mini Platform" as they are perpetually sold out. Thanks, Bella Hadid.
Tori: This was really bound to happen, what with the collective resurgence of all things late 2000s/early 2010s happening right now. At least this trend will leave you comfortable on your trot into debt.
I haven't been swayed by this one yet – instead I just find myself wishing I was one of the campus Ugg girls while I shuffle around in the hutch style boots that were on trend for about two days last September (kind of the epitome of falling victim to fleeting fads, and yet I will continue to take the bait for many a boot trend yet to come).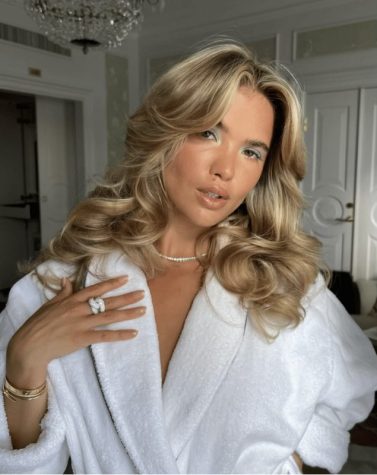 Dyson Airwrap
Olivia: Funny story — I kind of adhered to this trend unknowingly. A few months ago, my mom gifted me a hair dryer brush, and I felt like we had found God. I should have known that TikTok is always at the scene of the crime.
The real trending item here is the "Dyson Airwrap Multi-Styler," a nearly $600 bristleless hair dryer/curling iron all in one, repopularized by Swedish hair goddess Matilda Djerf. However, I saw Wildflower Case founder — and fashion mother to all of her TikTok disciples — Devon Lee Carlson use one of my brushes in a TikTok, so I feel content in my choice to inadvertently subscribe to the rival hair utensil.
Tori: As someone who is generally curling iron illiterate, never have I been so tempted by something so utterly overpriced. I try to be content with my Revlon round brush, I really do, but every video I come across of someone out-Racheling "The Rachel" with such minimal effort (the brush literally spins itself! Come on!) I grow weaker.
Even the Shark dupe for this product sits just under $300. To all of the TikTok hair goddesses out there, may I humbly request we turn the $12 mini crimper I picked up in the Kohl's checkout line into a trend next? Think of the brand deal-less among your audience, I beg.
Literally anything Alix Earle touches
Olivia: When I asked said roommate about what other items were trending on TikTok besides the Stanley, she said, verbatim, "Literally anything Alix Earle touches."