A Student's Guide to Undergrad Research in STEM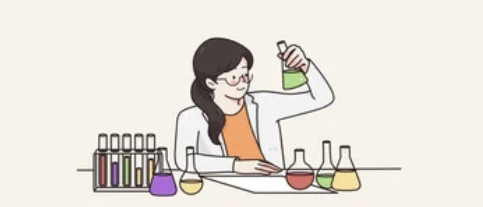 From scheduling classes to participating in extracurricular activities such as club sports or student organizations, college can feel overwhelming. With so much to do and so many ways to get involved, students may not know where to start. This is often the case with undergraduate research.
Research is a great way to see and be a direct part of how topics learned in class are put to use in a real-life, laboratory setting. Oakland University offers a wide breadth of research opportunities in many disciplines, ranging from electrical engineering to psychology.
Here are a few tips on how to navigate through finding research involvement, and some words of advice from undergrads involved in scientific research.
1. Don't be afraid to reach out!
OU's website highlights professors and their research laboratories. If a description stands out to you, send an email to the professor. In this email, introduce yourself, tell them about your interest in their work and ask if you can get involved in any capacity. Oftentimes students are hesitant to reach out, but many professors are looking for help!
Another way to get involved is by inquiring with a professor whose class you are in or have previously been in. Lourdes Haddad, a senior majoring in Biology, began working with Dr. Zacharias Kinney after taking his Organic Chemistry laboratory course.
"Research has been one of the most interesting and fulfilling experiences of my undergraduate career," Haddad said. "I loved my course with Dr. Kinney, so I learned more about his research, asked about it, and have worked with him since June 2021."
2. Look into summer internships/programs offered involving research
OU offers various summer programs where students work on projects under the guidance of faculty mentors. These programs often consist of 10-12 weeks of full-time work, where students can become fully exposed and involved in the scientific research process. Some examples include the Summer Undergraduate Research Program in Biological Sciences and Chemistry (SURP), the Summer Undergraduate Research Program in Eye Research (SUPER) and EnCore, which is part of the Computer Science and Engineering department. Applications are often due the winter before the program begins, so it is important to be familiarized with the process and to gather necessary materials early.
There are also a multitude of programs available at outside organizations advertised on OU's website, such as the Amgen Scholars Program in science and biotechnology.
3. Try to keep an open mind and don't be afraid of the unknown!
Annabel Shaffou, a senior majoring in Biology, was inspired to get involved in research by her dad, who suffers from muscular dystrophy (MD). She works in Dr. Mi Hye Song's laboratory, which uses gene therapy techniques similar to those employed in MD research.
"Remember to have patience with yourself and to take everything day by day," Shaffou said. "When I first began, I remember feeling overwhelmed by not only the complex science and underlying concepts, but also the techniques involved in the experiments we run, such as immunostaining. However, I have truly enjoyed the process, and with practice, everything started to come together."
This column will continue to delve into the work of different laboratories on campus, and will hopefully spark interest in research involvement. For anyone with questions about how to get started or what it is like working in a laboratory, feel free to get in touch with Haddad ([email protected]) or Shaffou ([email protected]).