Board of Trustees appoints new Chair, changes members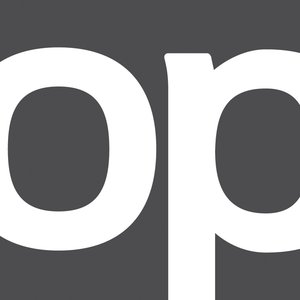 The Oakland University Board of Trustees appointed a new Chair and Vice Chair at its last formal session of the summer on Tuesday, August 12.
Trustee Mark Schlussel, who has been on the Board since August 2010, will be replacing current Chair, Michael Kramer. Trustee Richard L. DeVore, appointed to the Board in July 2013, will be replacing Richard Flynn as Vice Chair. Both will serve in these positions for the next two years.
"It has been an honor and pleasure to serve this great university," Kramer said before the announcement of the new Chair. "There's been a lot of changes during my two years as Chair but I think a lot of positive things have happened… I know this Board and the university will go onward and upward."
The Board also said farewell to Trustees Monica E. Emerson and Jay B. Shah, whose tenures concluded on Monday at midnight.
Emerson served the Board for seven years after her appointment by Governor Jennifer Granholm in May 2007, playing a huge role in diversity at OU, according to Kramer.
"Thank you for bringing to our attention many things that we should be doing and are now doing thanks to your fine efforts," Kramer said to Emerson. "I'm sorry you're leaving, but you will never be forgotten – it's been a pleasure knowing you and working with you."
Shah, who was appointed by Granholm in March 2010, has been "a stellar member of the Board of Trustees," Kramer said. "We have all this new construction – somebody had to help coordinate that from the Board level, and that was Jay."
Emerson and Shah were replaced by Melissa Stoliker and David Tull, who began their tenures with the Tuesday meeting and will serve for eight years.
Custodial contract pushed back once more
During the session, the Finance and Administration Division of the Facilities Management Department once again came to the Board for authorization to negotiate a custodial contract with one of three vendors (MEA-OUCMT, Aramark or Kristel Group). The Board pushed the matter back to be considered at its next meeting.
Custodial services are currently provided by employees represented by the Michigan Education Association Oakland University Campus Maintenance and Trades (MEA-OUCMT) and by Aramark, according to the meeting agenda. The contract with Aramark, approved by the Board in 2009, had an original expiration date of June 30, 2014 until the Board extended it to July 9, then to August 31, and now again until the next Board session in October.
The reasoning for adjournment this time, Kramer said, was that there were not enough members present to quorum, and that the new Trustees were not informed on the controversy surrounding the contracts.
Trustee Ronald Robinson was the only member to oppose this adjourning, saying that he "would like everybody to give recent consideration to what has been publicized regarding Aramark," referring to the Detroit Free Press' reports of food shortages, lack of cleanliness, workers smuggling contraband and more.
For more information on these and other topics covered at the meeting, view the meeting agenda at oakland.edu/bot.