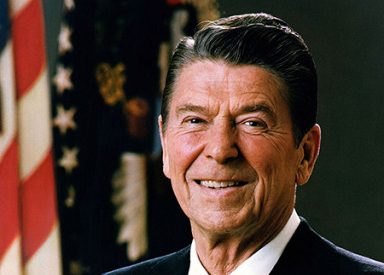 Feb.1
Super Bowl halftime show provokes FCC regulations
Janet Jackson bares her breast after a 'wardrobe malfunction' on live television during the Super Bowl halftime show. Public outrage causes the FCC to institute a time delay on all 'live' TV programming and to institute stricter regulations. (Nov. 24) The FCC fines CBS/Viacom $550,000 for the incident but CBS/Viacom settles, paying $3.5 million for a number of incidents.
Feb. 29
Jean-Bertrand Aristide overthrown in Haitian rebellion
Rebels drive Aristide out of power after he refuses to step down until his term is up in 2006. (March 8) Boniface Alexandre, Haiti's chief justice, is sworn in as interim president. (March 16) After seeking exile in South Africa, Venezuela offers Aristide refuge. (June 1) Troops begin taking over from a U.S.-led multinational force.
March 11
More than 200 killed in Madrid terrorist attacks
At least 10 bombs explode on four commuter trains in Madrid during rush hour, killing 202 people and wounding about 1,400. (March 14) Spanish officials say they found a videotape on which al-Qaeda takes responsibility for the bombings. Police arrest three Moroccans and two Indians in connection with the attacks. (Nov. 16) The first trial in the bombings begins after a 16-year-old admitted to being paid to transport explosives. Eighteen others are also charged.
March 23
White House officials testify before the 9/11 Commission
Secretary of State Colin Powell and Secretary of Defense Donald Rumsfeld appear before a federal commission investigating the Sept. 11, 2001 terrorist attacks. (April 8) National Security Adviser Condoleezza Rice tells the committee that President Bush was warned of suspicious activity by terrorists in the U.S. before the attacks. (April 29) In a closed-door meeting, President Bush and Vice President Cheney are interviewed by members of the committee. (June 16) The Committee reports no link between al-Qaeda and Iraq. The report suggests the White House reaction to the attacks was chaotic.
April 30
Photos of abuse by American soldiers at Abu Ghraib spark outrage around the world
CBS's 60 Minutes broadcasts graphic photos, taken in late 2003, of American soldiers grinning as they abuse Iraqis in the Abu Ghraib prison. (May 5) In interviews on Arab television, President Bush calls abuse and deaths of Iraqi prisoners "abhorrent." Bush upbraids Secretary of Defense Donald Rumsfeld for not informing him about the photos earlier. (Oct. 22) The highest ranking U.S. soldier charged in the abuse scandal was sentenced to eight years in prison. Six other members of the 372nd Military Police Company were also charged.
June 5
Former President Reagan Dies
Ronald Reagan, the 40th president, dies at age 93. He had been suffering from Alzheimer's disease for several years. (June 11) World leaders gather in Washington, D.C. for Reagan's funeral.
June 16
Pistons win championship
Team effort and defense prevail as the Detroit Pistons humiliate the L.A. Lakers with a 100-87 win in Game 5 to become the 2004 NBA champions for their first title in 14 years.
June 28
U.S. hands over power to Iraq
Paul Bremer III, the U.S. administrator in Iraq, formally transfers sovereignty to Iraqi prime minister Iyad Allawi, who then formally takes the oath of office. (June 30) Americans hand over legal custody of the former Iraqi dictator and 11 of his aides. The U.S. will, however, retain physical custody of the prisoners.
July 1
Saddam Hussein and his aides arraigned
Former Iraqi president and 11 codefendants are arraigned on charges of crimes against humanity. Hussein's trial date is set for sometime next year.
July 16
Martha Stewart sentenced in stock-tip scandal
Martha Stewart is sentenced to five months at Alderson Prison Camp in West Virginia and fined $30,000 after being found guilty of four counts: obstruction of justice, conspiracy and two counts of making false statements.
Aug. 13
Summer Olympic Games kick-off in Athens
The XXVII games open amid heightened security and sluggish ticket sales. (Aug 21) U.S. men's swimming team wins the gold in the 100m medley relay, setting a new world record time of 3:30.6.
Sept. 1
Charges dropped in Kobe Bryant criminal case
Prosecution drops rape charges against L.A. Lakers' basketball star when his accuser says she will no longer cooperate after being embarrassed when her name and photos were accidentally released to the public.
Sept. 1
More than 300 killed in Russian school siege
Armed Islamic militants, most of them Chechen, take more than 1,200 children, parents and teachers hostage in an elementary school in Beslan. (Sept. 3): The standoff ends in tragedy when about 340 people die as the militants detonate explosives inside the school.
Sept. 4
Florida gets hit with barrage of hurricanes
Florida lived up to its reputation as hurricane alley this season, with four storms pounding the peninsula in six weeks. Hurricanes Charley, Frances, Jeanne and Ivan left Florida with more than $2.5 billion worth of destruction.
Oct. 10
Christopher Reeve dies
America's real-life Superman was remembered nationwide and honored for his work in spinal cord and stem cell research. After a nearly fatal accident in 1995 left him paralyzed, he became an advocate for medical research.
Oct. 21
Red Sox win the World Series after 86-year drought
The Red Sox Nation celebrates a World Series Championship and puts the Curse of the Bambino to rest. Boston ran off eight straight wins to take the title, four against the Yankees and the final four against the Cardinals to sweep the Series.
Nov. 2
George W. Bush reelected
America witnesses one of the highest voter turnouts in history, and the election hinges on Ohio. (Nov. 3) Sen. John Kerry concedes to Bush, giving Bush enough electoral votes to win the election. President Bush also wins the popular vote by 3.5 million, or 51 percent.
Nov. 4
Yasser Arafat's condition worsens
Palestinian leader Yasser Arafat travels to France for treatment for stomach and blood ailments and slips into a coma. (Nov. 11) Arafat dies in Paris. The Palestine Liberation Organization elects former prime minister Mahmoud Abbas as its leader.
Nov. 12
Laci Peterson murder case comes to a close
Scott Peterson is found guilty of first-degree murder of his wife, Laci, and second degree-murder of his unborn son, Conner. The verdict leaves Peterson facing the death penalty or a life sentence.
Nov. 19
Pistons-Pacers game ends in brawl
An on court incident turns into a near riot after players and fans exchange punches leaving several people injured. Pacers star Ron Artest is suspended for the remainder of the season and Jermaine O'Neal is suspended for 25 games. Pistons' center Ben Wallace is suspended for six games.