Tragedy inspires activism in senior Jai Carrero
Before spreading her wings as an actor, activist and honor-roll student, Oakland University almost almost expelled her. Jai Carrero had a rocky start at OU, but her past is also her inspiration. 
"If I managed to get back, I was going to be a role model," Carrero said. "During my time, I didn't have that person, and so I wanted to be that person for someone else." 
Carrero was drawn to Oakland University because of the "people" and "possibilities" after she graduated from Crescent Academy High School. She hadn't visited OU before, but she was ready to "give it a shot." 
Shortly after she began her studies, her brother and best friend, Dwayne Carrero-Berry, died on Dec. 1 of her freshman year. He had a heart condition but was in remission after a transplant — "everything was great." His condition took a sudden turn for the worst though. 
"That was the hardest time of my life. I basically had given up on everything… I barely left my room, and if I left my room, I was partying," Carrero said. "Honestly, I had given up because I didn't see the point of graduating because my brother wouldn't be there."
Carrero's grades plummeted as a result, dropping below a 2.0 grade point average (GPA). In turn, Oakland University threatened to remove her from the school in the spring of her freshman year. 
The memory of her brother and the "people" at OU inspired her to try again. She started going to therapy, took summer classes to boost her GPA and filed appeals to remain at OU.
"During his memorial, I remember looking back and seeing how many folks were there… This is amazing," she said. "That was very inspiring to me, and I thought, 'I have to do something like this.' I have to — I have no choice."
By the end of the summer, she had boosted her GPA to a 2.0, enough to barely remain at OU. Jessie Hurst, associate dean of students and deputy title IX coordinator, guided her through the summer process and became the "reason why [she] came back." 
More people continued to trickle into her inspiration, and she remembered why she chose Oakland University — the "people" and the "possibilities." 
She didn't have to fight to just stay afloat at school, and she dove deeper into her relationships and passions, deciding her field of study. Following in her mother's footsteps, Carrero declared herself a theatre major sophomore year, but she didn't stop there.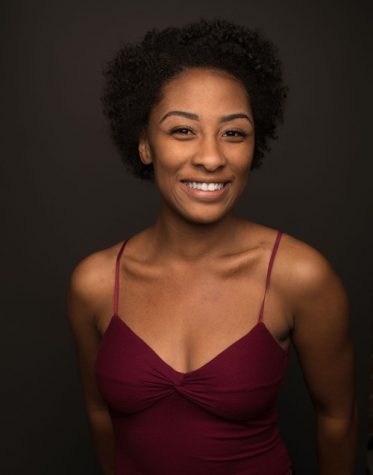 Her talents also lead her to become an admissions ambassador, representing OU and guiding incoming freshmen. After just a summer, OU switched from attempting to remove her to allowing her to represent the school. 
"I got to this part, and I would've never imagined myself here," she said. 
After establishing her major and role at OU, she was ready for more leadership.
"I do love my major, but there are some things that need to be fixed," she said. "They need to truly incorporate diversity."
After explaining her concerns to Monica Lopez-Orozco, assistant professor of theatre, they decided "something different needed to be done." Lopez-Orozco encouraged Carrero to create an organization focused on people of color in the arts — an outlet to talk about diversity, academics and mental health. 
This outreach didn't come together exactly as planned but eventually molded into Oakland University's Black Lives Matter organization (BLMOU) and Through the Kaleidoscope with the help of Tony Sharpe. This was just the start of Carrero's activism, a passion of her brother's too.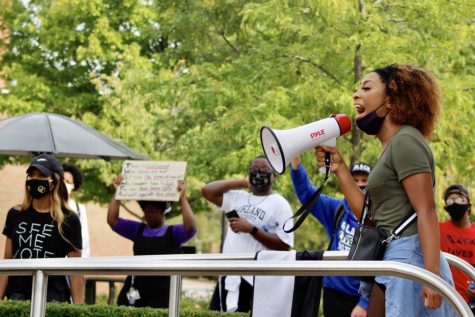 "I really do feel like an activist," she said. "The work is not done, but at least we've got to this point." 
Recently, Carrero has led two BLM marches, alongside Sean King, president of the Association of Black Students. She's also an advocate for mental health, even leading a BLM meditation at the last march. 
"It's about finding a balance," she said. "It's about going out, doing the work and saying, 'I want to be different.' You've got to be different." 
Carrero will be leaving her stamp on Oakland University when she graduates in April 2021. Despite everything that's happened in her time at OU, she will be graduating in the traditional four years. 
Next she plans on publishing a play called, "A Butterfly," a story mirroring her story and growth. Although she'll be leaving her roots at OU soon, she feels like she's ready to spread her wings. 
"I've had a hard life thus far, but caterpillars know that eventually they'll morph into a beautiful and vibrant creature… It's about a journey of self love and discovery," Carrero said.