Netflix releases new 'coming of rage' series 'I Am Not Okay with This'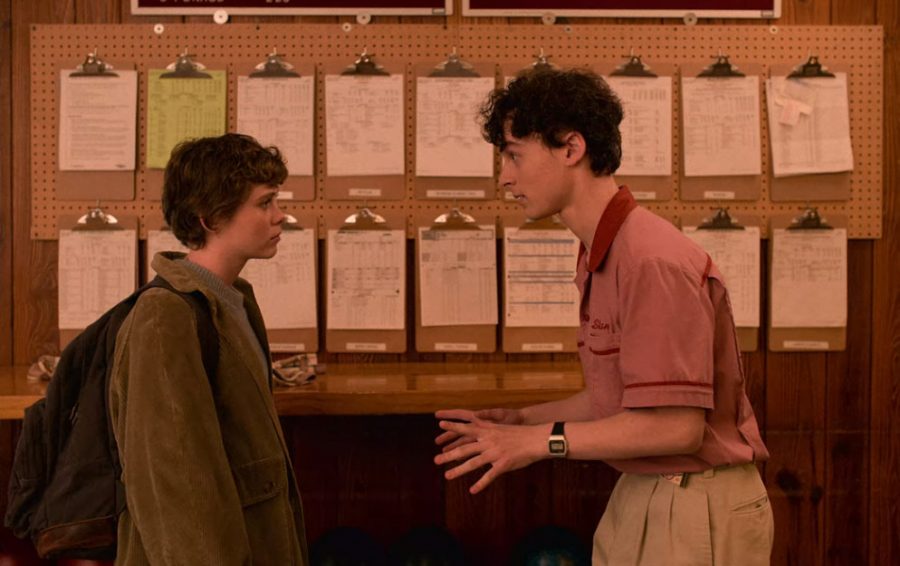 Unraveling sexuality, budding relationships and even the occasional high school dance or football game are all wrapped into Netflix's newest original, "I Am Not Okay with This." At the surface, the series appears to envelop all the elements to enjoy in a young adult drama, but there is also a science fiction flair brewing underneath.
Sydney "Syd" Novak (Sophia Lillis) opens the first episode by ominously describing herself as "a boring 17-year-old white girl," which is immediately discredited with a contrasting nod to the iconic "Carrie" street scene. Sydney is not anywhere near the average teenager, but her character is still personified through a slew of relatively typical teenage activities.
Sydney is haphazardly coping with a death in her family by beginning a diary, building friendships and managing her emotions, specifically anger. Her daily activities are narrated through her journal and give a glimpse into her thoughts, from considering that she has superpowers to developing frustrating acne on her thighs.
Her budding friendship with fellow self-acclaimed weirdo Stanley Barber (Wyatt Oleff) weaves into the most pivotal moments of the series and provides a needed sense of lighthearted comedy. Oleff portrays Stanley as a loose and lovable figure whom is easy to root for, while he selflessly continues to help the unpredictable Syd.
Oleff has acting experience that dates back seven years, including "Guardians of the Galaxy," "Suburgatory" and "Once Upon a Time." This has all been accomplished before graduating high school — Oleff is 16 years old and has already created quite a history of acclaimed performances. His ease portraying Stanley could also be accredited to his recent acting in "It: Chapter One" and "It: Chapter Two," both of which Lillis also starred in. Hence, Lillis and Oleff have already been acquainted with each other.
"Through that summer that we had [filming 'It'], we have this great chemistry together that I hope people really see on screen," Oleff told Collider in a recent interview. "That's just us being us. We goof around a lot and I feel like that's how we'll always be. I think that really just works well on screen."
Oleff admitted Stanley is a character that he relates to as well, which helps his acting seem more natural and genuine.
"I play more of the comedic role this time, which is more fun for me to play," Oleff said. "I get to just play off of her looking at me like I'm an idiot, which is just how it normally is. So it's perfect."
Each episode crams Syd's antics and Stanley's goofball responses into roughly 20 minutes, which feels like a hefty feat as a viewer. The first season wraps itself up in a similar manner by abruptly cutting off at the climax of their story. Although the plot is laid out thoughtfully, the episodes are a bit cramped.
Even so, Netflix has not announced that there will be a second season yet. Provided there is popularity with "I Am Not Okay with This," a second season seems inevitable to at least clarify the cliffhanger.
Rating: 3/5 stars