'It: Chapter Two' is a hauntingly humorous saga finale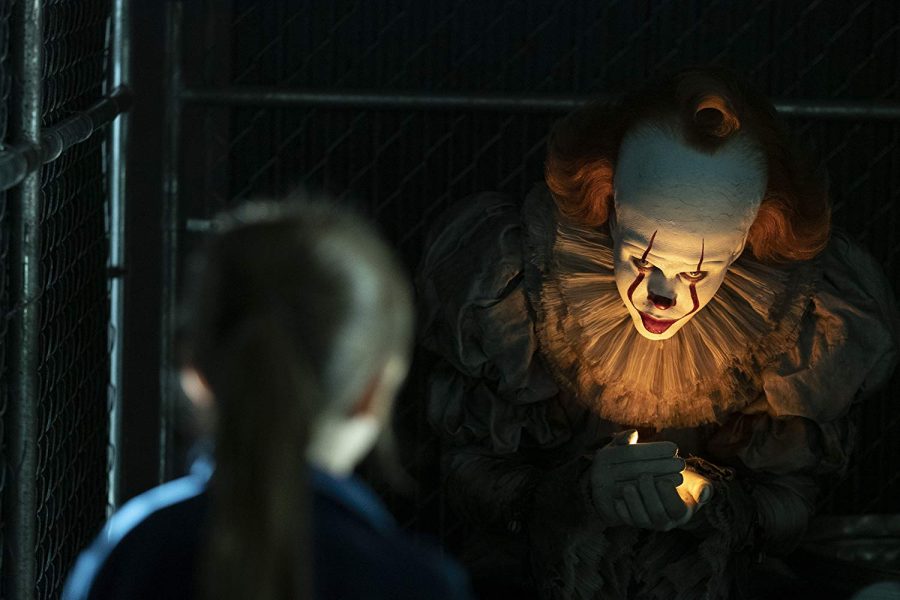 For many, September marks the start of "spooky season," and what better way to initiate it than with the return of everyone's favorite killer clown?
After what felt like an agonizing two-year wait, director Andy Muschietti has finally brought Pennywise (Bill Skarsgård) back to the big screen with "It: Chapter Two." Following the success of its 2017 predecessor, "Chapter Two" ups just about everything — the gore, the suspense and, surprisingly, the laughs — but often at the expense of what made the first film so terrifying. 
"Chapter Two" picks up 27 years after the events of the first film and finds the Losers' Club — the band of misfits that faced Pennywise the first time around — all grown up. They've all moved out of Derry, Maine, sans Mike (Isaiah Mustafa), who has stayed behind anticipating Pennywise's return. 
The remaining Losers inevitably — and reluctantly — return to Derry after Mike notices a string of mysterious murders around town that have Pennywise written all over them. 
The group's leader Bill (James McAvoy) is now a successful author with a reputation for writing terrible endings; foulmouthed Richie (Bill Hader) has made a career out of his token smart-ass remarks; Ben (Jay Ryan) is a prosperous architect that's gone from chunk to hunk; Eddie (James Ransone) is still the same sheltered hypochondriac he was as a child; and Beverly (Jessica Chastain) is a strong-willed fashion designer whose relationship with her husband eerily mirrors a lifetime of abuse at her father's hands.
In his years of research, Mike has discovered that the sole way to defeat Pennywise is through an ancient ritual involving the sacrifice of various artifacts from the Losers' childhoods, forcing them to revisit their haunted pasts to save their condemned futures.
"Chapter Two" has the rather daunting task of staying faithful to its source material — the second half of Stephen King's 1986 "It" novel — while living up to the genius of its cinematic predecessor, in which it largely succeeds. (The film obviously still pales in comparison to the original, though.) 
While the adolescent stars of the first film do appear in flashbacks, the focus has mostly shifted to their perfectly casted adult counterparts. McAvoy and Chastain are unsurprisingly perfect, with the latter in particular given ample opportunities to show off her impressively unfaltering emotional range.
But the real showstoppers of the adult Losers' Club are Ransone and Hader, both of whom are portrayed in a fittingly more humorous light. But Hader's performance also surprises by bringing an emotional depth to his character that extends far beyond the actor's comedic track record, offering the film's sole indisputable highlight. 
Skarsgård's reprisal of Pennywise is also fantastic, though the scares are in slightly shorter supply this time. With "Chapter Two," Muschietti has traded in jump scares for mildly inappropriate — and hilarious — jokes, which works both for and against the final product. Skarsgård's screentime felt largely reduced in "Chapter Two," though he still manages to be a commanding presence in every scene in which he appears. 
If "It: Chapter Two" has one fatal flaw, it's the film's unjustified runtime, which nearly hits the three-hour mark. While it doesn't feel like a three-hour film, it easily could've been condensed into a more concise narrative like its forerunner — which somehow manages to supply considerably more scares with almost an hour less of content. 
Though it falls a bit short in the scare department, "Chapter Two's" frequent jokes and collectively memorable performances make it a thoroughly entertaining and satisfying conclusion to an undeniable horror classic.
Rating: 4/5 stars