Vandenberg lot to be plowed tonight, move your cars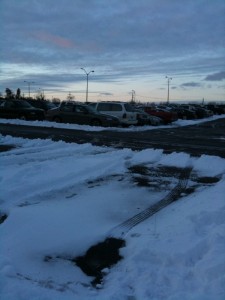 Signs posted on the doors of Vandenberg Hall today urge students to move their cars before 7 p.m. tonight to P-3, the lot adjacent to P-5 and located on the corner of Squirrel Road and Walton Boulevard.
P-3 has not been fully plowed since the closure of Oakland University on Wednesday, due to heavy snowfall. Because it is one of the only overnight lots on campus and the lot of choice for residents of Vandenberg, it has not been empty enough since the storm to plow. As a result, most of the parking spots are covered in a few inches of snow and difficult to pull in and out of.
All plowing should be complete tonight and students will be able to move their vehicles back by Friday morning.