Educational Resource Lab to hold China workshop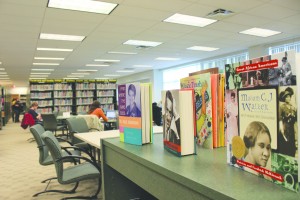 The Educational Resource Laboratory is reaching out to students to educate them about the culture and language of China.
The ERL will be hosting the 2012 China Workshop beginning March 7. The event intends to introduce participants to the Chinese language and culture.
The six-week workshop, which costs $65, will run on Wednesdays from March 7 through April 11 from 6:30 to 8:30 p.m.
The event will be led by three graduate students — Xiangqun Li, Mei An and Deqi Sun — native Chinese speakers fluent in English.
"I believe it will be beneficial for (the) U.S. and China in (the) long run, because (the) U.S. and China will need to learn from each other and work closely together for their political, educational, social and economic developments in the 21st century, that in turn will benefit the global village," Li, director of the Center for Education Exchange, said.
Workshop participants will learn useful daily expressions and phrases. In addition, they will study traditional Chinese life views, current living conditions and social activities. The sessions will also look at geographic features, festivals, food and music.
Barbara Begin Campbell is the coordinator of ERL and believes that the connections between the U.S. and China are growing.
"I think that Oakland University has many ties to academic facilities in China, as well as we have a Chinese population here on campus," she said.
According to Li, the course has drawn interest from a diverse group of people.
"The participants are not just OU students," he said. "They are people from the surrounding areas: business professionals, educators, government employees, travelers and those who are interested in learning about China."
Li said workshops like this one are important for understanding in a global society.
"Knowing about a foreign language and culture is always important, because you can get the first hand, (authentic) information regarding the target nation," he said.  "It is important also because the world is truly becoming a global village and all the nations need to learn from and respect each other."
—-Contact staff reporter Kevin Graham via email at [email protected]. Follow him on Twitter @KevinGraham88