Local briefs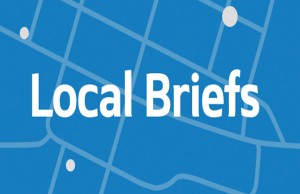 "Stuff the Truck"
Goodwill Industries of Greater Detroit is hosting an event March 7 through March 21 in hopes to help unemployed citizens of Metro Detroit. The group is accepting gently used clothing donations at the Village of Rochester Hills.
PAWS For reading
Bring a book to the Rochester Hills Public Library March 7 and let therapeutic Newfoundland dogs Annabelle and Lucy help a child by listening to them read it.
Contact Cate Fleming at 248-650-7143 to make an appointment.
"Mixed Nuts"
On Friday, March 9, the Avon Players will be performing the comedy, "Mixed Nuts," at the Avon Players Theatre in Rochester. Entry is $15.
For more information, contact the Avon Players at [email protected]
OUCARES bowling league
Any avid bowlers who are on the Autism Spectrum should sign up to participate in the OUCARES Bowling League, through the Autism Society of Oakland County.
There is an entry price of $45, which pays for two games a week for nine weeks, as well as a bowling ball, shoes and an awards party at the end of the season.
This league is held at Classic Lanes in Rochester Hills.
Yellow Door market art fair
On March 10, from 10 a.m. to 6 p.m.,  the Yellow Door in Berkley will be hosting a Market Art Fair and open house.
As well as being able to receive 15 percent off most items, guests can also meet the artists throughout the day. Entry is free.
OU Mozart Concert
From the Oakland University Department of Music, Theater and Dance comes the Mozart Sonatas for Piano and Violin. This event is located at Varner Recital Hall on March 10. Violinist Bin Huang and OU Professor of Piano, Yin Zheng, are the performers. The concert is public and free.
Winthrop winds quartet
On March 11, you can catch the afternoon concert of a quintet of musicians playing wind instruments, known as the Winthrop Winds.
They will play both classic and contemporary music.
To register for this free event, go to the Rochester Hills Public Library's website and click on their events calendar.
Abstract Painting Course
On March 9, you can attend a class in abstract painting at the Firebrick Gallery and Pottery studio, followed by a wine outing. The price is $25. To attend, register at the Firebrick Gallery's website www.firebrickgalleryandpotterystudio.com.
You must have an 18 x 24 canvas and a plastic squeegee, with can be found at any craft store.
Rochester clothes closet sale
The Rochester Area Neighborhood House Annual Spring Sale is going on now through March 21 at the Clothes Closet location on Mill Street in Downtown Rochester.
The Clothes Closet Spring Sale days and hours will be:  Mondays and Tuesday 9 a.m. to 4 p.m. and Wednesdays from 9 a.m. to 7 p.m.
The sale is open to the public, as well as to Neighborhood House families. The sale will include new and slightly used casual and career clothing for men and women, clothes for teens and juniors and clothing for infants and small children.
Call 248-651-5836 for more information.
Home and Garden Show
The Michigan Home and Garden Show will return to the Pontiac Silverdome on March 9 through March 11.
The 2012 Home and Garden Show at the Silverdome will feature educational seminars, how-to demonstrations and ideas for gardens, home improvement, cooking and landscaping.