Rochester businessman named leader of One Stop Shop Business Center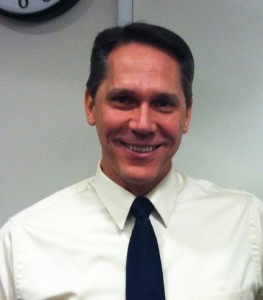 Rochester Hills Business Leader Greg Doyle has recently become director of Oakland County's One Stop Shop Business Center.
Doyle graduated from Michigan State University with a degree in resource development and has been in the corporate world for the better part of twenty years.
By working with the Small Business and Technology Development Centers, Doyle had the opportunity to work with the One Stop Shop Business Center.
Movin' on up
When the center's previous director left in November, Doyle was asked to lead interim while the center interviewed prospective candidates. Shortly after, he was selected to fill the position.
Helping businesses strive
The One Stop Shop Business Center, located in Waterford off Telegraph Road, helps small businesses in Oakland County start, grow and thrive. The center uses advanced tools and technologies, and it can pinpoint marketing information by the block, helping small business hopefuls start in an area that would prove the most profitable.
"What we do is a lot of education and training for entrepreneurs," Doyle said. "Typically we have short-duration classes and long-term training."
The long-term training meets once a week for 10 weeks.
Next, the business has long-term training for new entrepreneurs called "Venture Plan," which helps businesses create a  step-by-step business plan. The long-term training for existing businesses is on how to expand their business.
Along with its technology, the One Stop Shop Business Center also offers one-on-one consulting for small business owners, providing educational short-duration and long-term training programs that teach "over 1,000 people a year," Doyle said.
"We like to think of ourselves as 'connectors,'" Doyle said. "If we have a particular type of company that could benefit from working with another company, we're going to get them connected."
Erick Phillips, a small business counselor at the One Stop Shop Business Center, said the most rewarding part of his job is playing a significant role in the success of a business.
"Greg has made huge strides in the direction of our group. In addition to setting a vision, I think his greatest strength is giving us the opportunity to pursue our own interests and talents," Phillips said.
For more information on the One Stop Shop Business Center, visit
http://bit.ly/WDZmsr