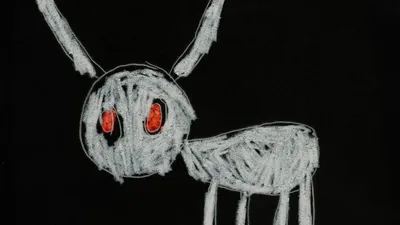 Drake has always been a cultural zeitgeist for many years. His success has been a slow build-up from humble beginnings on the show "Degrassi" to his early mixtapes, to massive hits such as 2016's "One Dance" and "Hotline Bling."
Drake has been critically stagnant as of late, however. "Classics" such as "Take Care," "Nothing Was The Same" and "If You're Reading This It's Too Late" has proven that Drake has it in him to put out cutting-edge trap and pop-rap. 
Drake's ninth — gargantuan — album, "For All The Dogs" is amazingly misguided. The album goes for too many things and is too scattered to be on the same level as those "classics." 
To start, "Virginia Beach" is at best, a mediocre opener where Drake meanders over a dark trap beat accompanied by strings and a reversed Frank Ocean vocal sample.  
Drake has impressive flows, but lyrically languishes over the exes he has lost. At this point, his lamentation is old. 
"Lean in soda, Fanta, fantasizin'/That's not love you're in, it's more like compromisin'/I move mountains for you, f*ck that social climbin'/Lean into me, lean into me," Drake sings. 
While tracks like "Calling For You," "First-Person Shooter" and "Away From Home" feature intricately constructed beats where classic Drake's lyricism shines through, it is not enough to quell the indescribably detached emotional state Drake leaves listeners in. 
For the past seven years, Drake has been going through the motions. While not completely isolated from new trends and styles that have moved through hip-hop's ever-changing landscape, Drake has instead opted to incorporate the worst interpretations of these approaches. 
Dancehall tracks that have no personality, sample drill songs without any bite and house tracks with no emotive buildup. 
These genres should be fun new avenues for artists to work and grow with, but not Drake. Instead, he opts to ride these trends for a couple of songs — or even for just a short album — and then they get thrown to the wayside. 
One of the most captivating and interesting tracks on the record is "Rich Baby Daddy" with Sexxy Red and SZA, which is an Atlanta bass party track. The song includes anthemic shouts of "Shake that a**, b*tch, hands on your knees (Ho)/Hands on your knees (Ho), hands on your knees (Ow)" by Sexxy Red. 
"Rich Baby Daddy" is a fun departure from the moody and mostly disappointing trap soul odyssey Drake takes us on. Tracks like this usually aren't in Drake's nature, making Sexxy Red's inclusion on the hook surprising for me. 
Drake's lyricism and his approach to talking about women on the album isn't just of content and alpha/beta male talk — it is completely void of self-awareness. 
Songs like "7969 Santa," "Daylight" and "Members Only" demonstrate this possessive and toxic attitude in full force, with Drake rapping, "I don't like what you did on them trips/I don't like what you did to your lips/I don't like you tellin' just one side/I don't like the fact you never cry" on "7969 Santa."
Aside from the lyricism being questionable — if not offensive — on a lot of the tracks, the production stands up. If Drake can ever see past his ego and deliver another classic, it will be one for the books. 
Rating: 2/5 stars