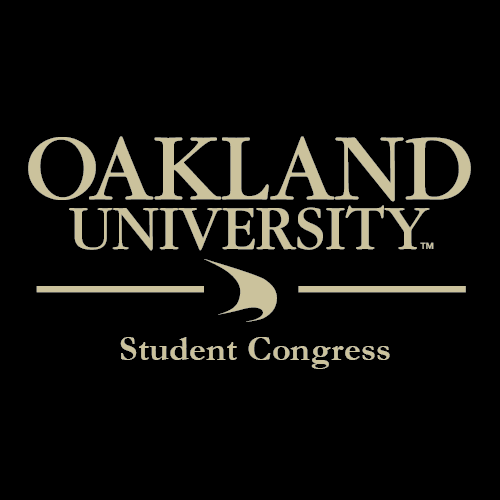 On Sept. 14, the Oakland University Student Congress (OUSC) hosted a "Maximizing College" event to change the culture at Oakland University. 
Lance Markowitz played the lead role in organizing the event. The OU junior spent his summer months developing the program to assist his peers in finding and accessing student support resources after noticing a lack of involvement on campus.
"I was influenced to design the Maximizing College event after attending a faculty discussion regarding student engagement in the classroom," Markowitz said. "Professors were concerned about students not being interested in engaging in active learning activities. This made me question whether I could do something to fix this problem."
Markowitz believed a student event could help address this issue. He began organizing an event to mitigate feelings of complacency many students experienced.
"We oftentimes see a high emphasis on memorization in college classes," Markowitz said. "Instead, college students should be more focused on getting something out of every class and maximizing our experiences on campus."
The event focused on providing students with resources to advance their academic, social and professional goals.
When the day of the event arrived, OUSC representatives assisted in checking students in. Markowitz then took the podium to give a slideshow presentation to students.
"I came to the event because I am a first-year student looking to meet new people and get involved on campus," Ashley Batarseh, an OU freshman, said.
Markowitz began his presentation by detailing his experiences playing one of his favorite games, Spikeball.
"I enjoy playing Spikeball so much because after every point — win or lose — the action you take is the same. You go over and high-five your teammate," Markowitz said. 
Students were then informed about various services and student organizations on campus. Markovitz told students about academic services such as the OU Writing Center and the Academic Success Center. He also mentioned students could receive pre-professional assistance from the Career and Life Design Center.
GrizzOrgs and the OU RecWell portal were also reviewed for students looking to get involved in student organizations, Club Sports, or Intramural athletics.
After providing a wealth of information about the support services available, students were challenged to mingle with their peers and answer icebreaker questions.
When asked what they were looking to get out of this event, many students admitted they were simply first-year students looking to get involved on campus.
"This is my first year in college, so I am just looking for ways to maximize my experience," Julia Carlisle said. "I was a little nervous to go to college, so this event made it a lot easier for me to build relationships with other students and learn more about what there is to do here."
After the event, students were invited to join two group chats — one for socializing and another for those looking for study partners.
Markowitz is currently compiling a virtual presentation similar to the one given at the event so students who were not in attendance can access the information. To access this virtual presentation and to get involved with the social community created at the event, email Markowitz at [email protected].