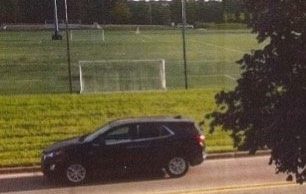 The Oakland University Police Department (OUPD) is asking the campus community to be on the lookout for an individual driving a dark-colored SUV after three alleged indecent exposure incidents at the start of the week.
The OUPD received its first report of indecent exposure around 6:30 p.m. on Sunday, Sept. 10. The suspect requested directions from nearby pedestrians who reported the individual exposed himself upon approaching the vehicle. Two more incidents were reported the following day around 7:30 p.m. and 8:45 p.m. on Monday, Sept. 11, according to the OUPD daily activity log. 
Police have identified a suspect but do not have the individual in custody.
The OUPD Administrative Lieutenant Nicole Thompson noted that while OU ranks as one of the safest universities in the nation, it's important to remember crime occurs everywhere. She believes it's vital for the campus community to take the necessary steps to protect themselves. 
"We do not feel as though this suspect is still a threat to the campus community," Thompson said. "But we pride ourselves on being transparent, and the safety of our students, faculty, staff and visitors is our number one priority. We felt the need to issue the safety alert to err on the side of caution." 
OU junior Danielle Balinski says she generally feels safe on campus and appreciates being made aware of the incident through text.
"I think that the text messages are really helpful. I like getting those," Balinski said.
Campus community members are advised not to approach anyone asking for directions in a vehicle matching the description. They are instead encouraged to contact the OUPD immediately at (248) 370-3331. Anyone who has experienced an indecent exposure incident and has not yet reported it to campus police is asked to do so as soon as possible. 
Anyone feeling unsafe while walking on campus can also call the OUPD and request a SAFEwalk, in which OUPD personnel will ensure those in need get safely to their destination. Students and employees can enroll in text alerts from OUPD, and all other community members can enroll for 365 days by texting oualert to 67283. 
For more information regarding safety on campus, visit the OUPD's campus safety resource on the OU website.