Long time donor Stephan Sharf passes away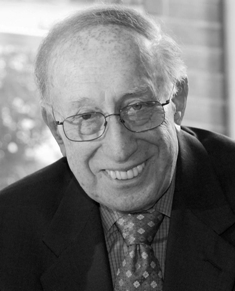 Longtime Oakland University donor and former Trustee, Stephan Sharf, died Aug. 31. He was 92. 
In an email to faculty, Interim President Betty Youngblood said:
"Steve was one of the greatest supporters and benefactors in the university's history. His contributions to student life, educational quality, campus growth and the arts knew no bounds. He was utterly dedicated to the success of the university and that dedication will benefit students, faculty, staff and our community for generations to come."
Among his many contributions, "He and his first wife, Rita, who passed away in 2001, established the Stephan and Rita Sharf Scholarship in the School of Business Administration, which has benefited countless SBA students throughout the years. 
He also established the Stephan Sharf Endowed Scholarship for Engineering Students." 
Sharf has donated more than $20 million to Oakland University, and the Sharf clubhouse is named after him. 
He received an honorary doctorate degree in science from Oakland University.