OU community reacts to 'Wayne State Guarantee'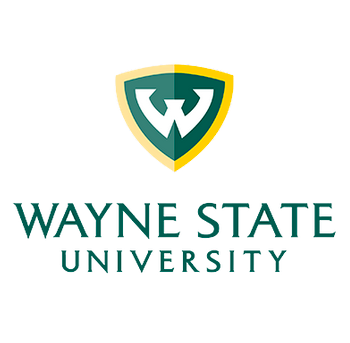 On March 13, 2023, Wayne State University (WSU) announced they will be offering free tuition to Michigan students whose families make under $70,000 a year. Through the Wayne State Guarantee, 50% of first-year WSU students will have zero out-of-pocket expenses for their tuition and fees beginning fall of 2023.
Governor Gretchen Whitmer hopes to increase the number of working-age adults with a skill certificate or college degree from 50.5% today to 60% by 2030. Through WSU's guarantee, Whitmer says Michigan is one step closer to that goal.
"There are so many hardworking young Michiganders out there who want to go to college but choose not to because of cost," Whitmer said in a tweet. "I'm grateful to Wayne State for their efforts to open the doors of higher education to thousands more Michiganders by offering a strong tuition-free guarantee."
The announcement of the Wayne State Guarantee raises the question of what other universities across Michigan are doing to make higher education more affordable. While prospective students weigh their options, they can rest assured knowing Oakland University implemented something similar to the Wayne State Guarantee in 2009.
Nicole Boelk, director of Student Financial Services, says OU was the first public university in Michigan to have a tuition pledge. Titled the Golden Grizzlies Tuition Guarantee, OU offers free tuition to eligible incoming freshmen.
"[The Golden Grizzlies Tuition Guarantee] continues to be one of the affordability measures that we have in place through this entire time to help the students be able to keep debt at a minimum and to be able to afford going to school," Boelk said.
Aside from the Golden Grizzlies Tuition Guarantee, Boelk says OU has many resources that could make college more affordable, including merit scholarships as well as need-based grants and awards for transfer students. However, the best way to ensure students receive some sort of financial aid is by applying for the Free Application for Federal Student Aid (FAFSA).
"So many people think they don't qualify for financial aid," Boelk said. "I just want to get past that myth of 'I don't qualify for financial aid,' because everyone who's a U.S. citizen or a permanent resident who's not in default on a previous student loan would qualify for something. We encourage everyone to do that FAFSA."
Dawn Aubry is the vice president of enrollment management at OU. She believes on-campus employment is another method that could make higher education more affordable and provide other benefits, such as networking opportunities.
"On-campus employment provides students with greater financial security," Aubry said. "They can also lead to internships with some of the amazing corporations, organizations in the surrounding community.
"It's about skill building, it's about utilizing resources and helping those students garner more wages so that way they can invest in their education."
Aubry also wants to stress the importance of students meditating on why they're attending a university aside from the cost of tuition. Whether they are planning on commuting or living in a residence hall, Aubry says that the student financial services office is a resource that can aid students along every step of the way.
"We're going to continue to be vigilant to support students and their families," Aubry said. "I think talking to financial aid professionals is a really good step."
Though WSU is located in the heart of Detroit, Boelk says that there are benefits to OU's Oakland County location.
"There are so many resources available to students and connections to industry and business here in Oakland County," Boelk said. "We're working hard to make college affordable. We're connecting [students] to resources and to jobs.
"At the end of the day, the ultimate goal is that job, that career path. We're working very hard to get students to that."