American Association of University Women empowers students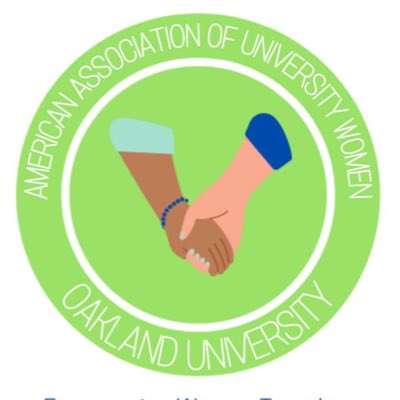 The goal of the American Association of University Women (AAUW) is to "advance gender equity for women and girls through research, education and advocacy." At Oakland University, the women of OU-AAUW are continuing these practices and improving the campus community through activism and outreach events.
OU-AAUW President Emily Briggs affirmed the student organization is committed to promoting awareness, intellectual growth, community leadership and the advancement of women.
"We provide a safe space for women and others to gather, form friendships and empower one another," she said.  
OU-AAUW meets monthly, in addition to hosting a variety of fundraising events and offering volunteer opportunities. A typical meeting for OU-AAUW is very conversation based.
Briggs shared that OU-AAUW encourages members to have open discussions in order to create meaningful relationships. 
"We believe that each person brings something to the table that we can learn from," she said. 
Briggs said joining OU-AAUW is a great opportunity for students to make connections that will last a lifetime. She also explained that the student organization is a conduit for networking opportunities. 
"We offer the opportunity to attend the National Conference for College Women Student Leaders (NCCWSL), the nation's premier leadership conference for college women," Briggs said. "This national organization also allows you to have access to local and national scholarships to attend NCCWSL, sometimes free of cost."
OU-AAUW also aims to make a difference on campus. They frequently hold events which bring attention and offer solutions to women's issues, such as the annual Period Product Drive. During the product drive, OU-AAUW collects menstrual pads, liners, wipes, cups, tampons and pain relievers to be distributed across campus, free of cost. 
"We have held Breast Cancer Awareness Walks around campus, and [also] volunteered at local non-profit organizations as a club," Briggs said.
OU-AAUW is already in the process of planning events for the upcoming Winter 2023 semester. Briggs said there have been discussions planning for more volunteer opportunities, guest speakers and fun events to bring the campus community together. 
"In April, we plan to have a women's leadership panel where we have real women in the workforce come in and talk about their experiences, give tips and provide a space that allows us to ask questions to gain knowledge and confidence," she said.  
Through their efforts, the student organization hopes to accomplish their mission of education for women in order to empower them to be agents of change. 
"We always say knowledge is power, and we believe that we should give women the knowledge to succeed in life — whatever that may be," Briggs said. "Becoming confident in yourself can go a long way." 
OU-AAUW currently has 41 members, and encourages anyone of all genders to join the organization. There are a variety of ways to join, but Briggs encouraged new members to join via GrizzOrgs.  
Those interested in OU-AAUW can sign up with the organization on GrizzOrgs in order to receive emails throughout the semester. They also have an active social media presence and can be found on Instagram under @ou_aauw.