Scott Tiegs' study takes step toward understanding aquatic ecosystems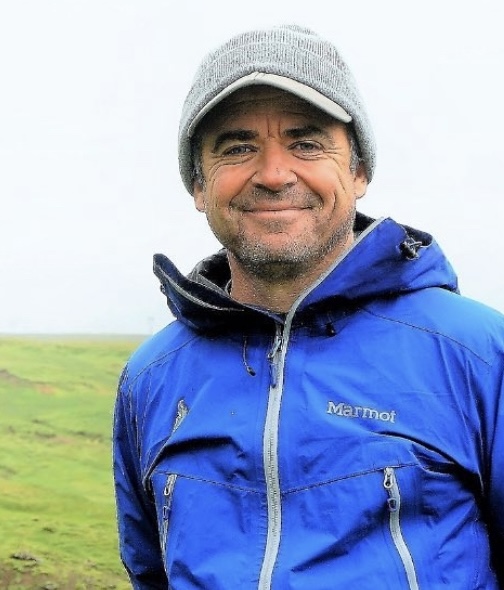 Rachel Yim, Science & Technology Reporter
October 19, 2022
"Geographically separate ecosystems are often ecologically connected by flows of carbon and nutrients. Rivers receive nitrogen subsidies from the Pacific Ocean in the form of migrating salmon; streams receive carbon from autumn-shed riparian leaves; riparian soils receive riverine sediments during flood events. Do human activities alter these connections? And if so, what are the ecological consequences?" Dr. Scott Tiegs' research overview ponders.
In order to answer these questions, Tiegs, professor for the Department of the Biological Sciences at Oakland University, employs field-based experimental and observational approaches in his research studies. 
With such approaches, his research laboratory, the Aquatic Ecology Lab, aims to provide scientific information that can help understand, manage and restore aquatic ecosystems, especially streams and rivers. He also aims to study how human activities impact aquatic ecosystems.
Tiegs' passion for science and nature has long been his motivator for partaking in the field of ecology.
"I've always loved nature, ever since I was a little kid, and I've also always liked science," he said. "My experiences at OU [also] have been very positive overall. I love that we have a Biological Preserve, and other natural areas on campus for class activities and research."
One of the recent projects Tiegs' research lab has undertaken that he finds interesting is investigating the impact of artificial light on aquatic terrestrial insects.
"Two of my graduate students just started a cool new project this summer looking at how artificial light at night impacts aquatic and terrestrial insects," Tiegs said. "Most of their field work is at night, and they make use of these interesting-looking multi-colored lamps. It's a bit of a new area of research for the lab, which makes it extra exciting."
Aside from his research studies, he also teaches Ecology (BIO 3330), Ecology of Streams & Rivers (BIO 4330) and Tropical Field Ecology (BIO 4333). Specifically, his Tropical Field Ecology course will be held in Ecuador during the upcoming winter break (approximately from Dec. 14-16), and it is open to all interested OU students. 
According to Tiegs, Ecuador is a "hotspot" for global biodiversity and a place where students can gain an insight into tropical ecology. Through this approximately 11-day-long field-based course, students will be able to explore the following:
    The rainforests of upper Amazonia

    Hiking in alpine grasslands on 18,000 ft.-high Antisana Volcano (a glacier-covered peak near the equator) in the high Andes

    Birding in the cloud forest

    Montane tropical rainforests, wetlands, streams and rivers

    Amphibian night hikes

    Tons of wildlife, beautiful landscapes and a great introduction to tropical ecology

    Tropical dry forests of the Pacific Coast

    Silver Island, AKA "the Poor Man's Galapagos" near the Pacific Coast
"I took a study abroad course in Mexico when I was an undergrad and it really inspired me to pursue ecology as a career," he said. "I always told myself that if I ever became a professor, I would teach a similar course, and at OU we've been able to do that with the field-based course in tropical ecology.
"I have a few different research projects going on in Ecuador, so it's fun for me to take students to my field sites," Tiegs continued. "[Also,] classroom learning can only take you so far. I think that in order to have a solid understanding of an ecosystem like a lake or a rainforest, to connect with it, you have to experience it firsthand."  
For more information, visit Tiegs' research lab website.