Student dies in two-car collision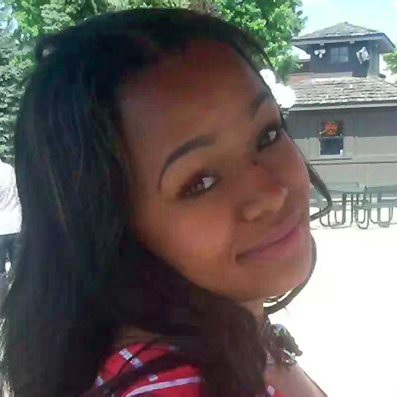 Oakland University suffered a loss when a car accident on the night of December 12 claimed the life of 19-year-old psychology major Maya Michelle Horton.
The Clinton Township sophomore's 2001 Ford Taurus was struck at 8:13 p.m. as she tried to cross eastbound Metropolitan Parkway from Union Lake Road in Harrison Township as she was attempting to go west near her house, Macomb County Sheriff Anthony Wickersham told The Macomb Daily. 
Horton was taken to McLaren Macomb Hospital in Mount Clemens where she was pronounced dead. 
The 2012 L'Anse Creuse graduate also worked in the Office of International Students and Scholars on campus. 
"She was just a beautiful person both inside and outside. She was very loving, very caring and just a very genuine person," said ISSO Assistant Director Petra Knoche told News at OU.
Horton had many responsibilities in the ISSO, including administrative work, assisting international students with questions and requests, and helping to coordinate various events, according to News at OU.
"I knew Maya for a little bit while she worked here," said her friend and co-worker Kialli Curtis. "We both started around the same time. She was a really fun person and always made work fun and light even when it wasn't. She was a really down-to-earth-person."
Co-worker and friend Eva Hill agreed. "No matter the situation, she always kept it fun. She stayed in our apartment between classes. She was determined and outspoken, very outspoken."
"She was a very hard worker and we loved having her in the office," Knoche told News. "She will be in our thoughts and prayers and everyone in the ISSO will truly miss her."
The 50-year-old driver of the car that hit Horton "showed signs that he was intoxicated and was arrested on the spot," according to Wickersham. 
He could be charged with operating a vehicle while intoxicated or operating a vehicle while intoxicated causing death, punishable by up to 15 years in prison.
Kelly Allen, school spokeswoman for L'Anse Creuse High School told The Macomb Daily that the entire student body and staff are saddened by the tragedy. 
"Our staff is so close to our students and Maya was so young," Allen said. "Our students go ahead and do amazing things but her life was cut short." 
Horton was also engaged. "She was getting married and we were all excited for her," said Curtis.
"I know that she overcame a lot of obstacles in life and handled it all with a lot of grace," said Knoche. "She was a very strong person."
A service for Maya was held on Wednesday, Dec. 18, at Andrews & Hardy Funeral Home in Detroit.