Freshman Eric Pauli dies in snowmobile accident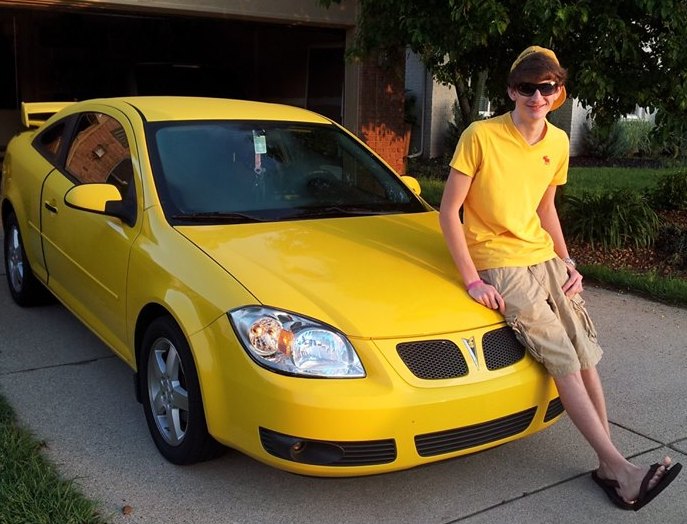 By Adam Kujawski
February 4, 2014
OU freshman, Eric Thomas Pauli, 18, died Sunday from injuries sustained in a snowmobile accident.
Eric graduated from Dakota High School in 2013 and studied computer science at Oakland University.
High School Life
In high school, Eric was a member of drum line, jazz band and marching band. He enjoyed computers and video games, kept a tie collection and above all, was passionate about his car. He spent hours caring for his bright yellow Pontiac G5 which he named 'Natalie'.
"His car and his tie collection were his pride and joy," said Eric's younger brother, Ryan Pauli. "Eric was the best brother I could've asked for. He was always giving me advice and helping me when I needed it."
In The Band
Eric also played trombone as a member of Oakland University's pep band.
"Eric loved being in the Golden Grizzlies pep band," said Eric's mother, Dawn. "He had so much fun at the homecoming game. He meant the world to his family and friends. And we will miss him more than words can express."
Eric even met his girlfriend, Nancy Tran, through band. The two have been together since high school.
"Eric was an amazing person, friend and especially boyfriend," Nancy said. "He took great care of me and was a perfect gentleman."
Visitation
He is survived by: his father, Edmund; mother, Dawn; brother, Ryan; his dog, Coal and several members of extended family as well as his girlfriend, Nancy and countless friends.
In lieu of flowers, the family is requesting donations be made to either the Dakota High School Scholarship Fund or Making Miracles Animal Rescue in Hazel Park.
Visitation will be held from 2 p.m. to 9 p.m. on Thursday at Wujek Calcaterra and Sons funeral home in Shelby Twp. A mass will be held at 10 a.m. on Friday at St. Isadore in Macomb.