Gary Russi: Where is he now?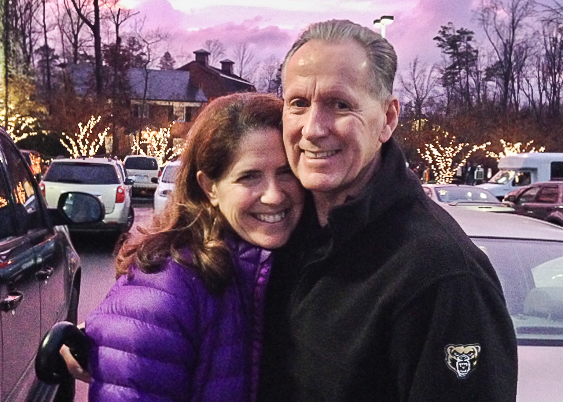 The whereabouts of former Oakland University President Gary Russi have been shrouded in mystery since his retirement August 2013. 
Russi, who served an unprecedented 18-year-term at OU, left quietly. There were no campus-wide parties or receptions in his honor and he has not been available for a comment to the media.
The circumstances have kept students and faculty scratching their heads, wondering 'where did he go?'
Sioux Falls, South Dakota
Russi is spending his retirement as the Chief of Staff of Celebrate Community Church in Sioux Falls, South Dakota, according to his wife, Beckie Francis. Celebrate is the largest church in South Dakota.
 Celebrate Pastor Carman VanSchaick said during a phone interview that Russi is great to work with.
 "It's a joy to have him as part of our church as we continue to grow and reach thousands of people with Christ," VanSchaick said.
Francis said the change of pace was welcome.
"I look at it as, compared to the responsibilities and pressures of a presidency, this has been very refreshing," Francis said.
Russi's Chief of Staff title doesn't mean he is a member of the ministry.
"He's in charge of all the employees, the hiring and firing," Francis said. "He's the business side of the church. He's a consultant for all of those areas."
Russi and Francis, the former OU women's basketball coach, first discovered Celebrate during the Summit League Tournament,  which has been held in Sioux Falls for the past six years.
"When we went there to play, I attended this church," Francis said. "This pastor [Keith Loy] ended up coming to the games. We developed a friendship. We kept the friendship going. He would sit with Dr. Russi at some of the men's games."
Eventually, Loy called Russi, asking him to be a part of the church.
"Dr. Russi had a lot of offers from a lot of different realms," Francis said. "We were taking the approach that he would take six months to spend time with his grandchildren and his family. This phone call and this offer really hit a sweet spot."
Family friends of Russi agree that Sioux Falls was the ideal location for his retirement.
"For me, I feel like it was the perfect place for Gary to go and use the gifts he has," said Gina Petherick who is also an OU donor and School of Education and Human Resources board member. "He is an amazing visionary, he's a great leader, he's used those gifts in so many areas that people don't even know of. It's the perfect place for him to go as the next step."
"We're just relieved that Gary and Beckie are here in Sioux Falls," said Pam Miller, a family friend of Russi's. "Having them here now is like having part of our family here."
Miller said the move has been good for both Francis and Russi − they're happy together.
"Beckie always seemed very happy with what they were doing," Miller said. "This is completely different. Beckie has childlike exuberance with what they're doing."
"It's been fun for him to see his grandchildren play football on a Saturday," Francis said. "Do things with his family. He was so busy as the president, it was hard to get away. That's why it was so gratifying"
As for future plans, Francis says her and her husband are enjoying living in the present.
"It's so nice to be in a position where you can just live for today," Francis said. "We really enjoy helping and serving the community right now. We'll see where it goes"
Still thinking of Oakland
Although miles away, the two still discuss Oakland University.
"We talk about the new buildings and all the projects he started," Francis said. "We're proud of the growth that Oakland is still exhibiting because of him"
"Oakland University is fortunate to have outstanding faculty, staff and students," Russi said via email. "It has been my pleasure to work with them the past 20 years. The growth, increase in national prominence and  transformative success have largely been an outcome of the faculty and staff dedication and commitment.  Going forward, the university's academic foundation and strategic position are incredibly strong. As a result, the future has great promise."