Oakland Symphony Orchestra gives second performance of the season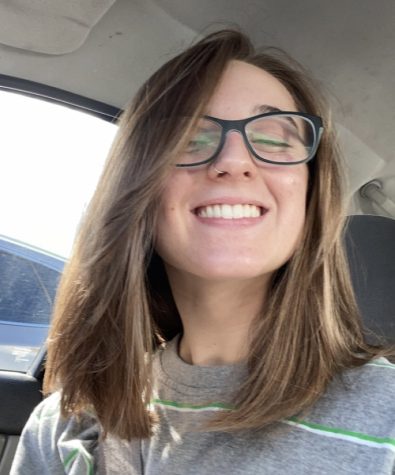 More stories from Grace Lovins
The Oakland Symphony Orchestra (OSO) returned to the stage with their second performance of the season on Sunday, Nov. 7 at 3 p.m. The concert was held in Varner Recital Hall and tickets were available for students and faculty as well as the public to enjoy the wonderful sounds of four orchestral pieces.
OSO performed works from composers Dmitri Shostakovich, Heitor Villa Lobos, Frank Zappa and Igor Stravinsky. Shostakovich's "Chamber Symphony, Op. 110a" was conducted by the founder of the Oakland University chamber orchestra and retired OU faculty member, Alan MacNair. The performance also featured bassoon soloist and newly selected applied instructor of bassoon at OU, Jaquian Sloan, in Villa Lobos's concerto for string orchestra and bassoon, "Ciranda das sete notas."
The OSO is a group of OU faculty and professors, selected OU music students as well as paid professional musicians from the southeast region. The faculty musicians sit in principal seats and selected students are offered the opportunity to play beside them as a type of mentorship training. Gregory Cunningham, conductor, director of OSO, director of bands and instrumental music program coordinator of OU, says that this unique opportunity allows music students to learn by example from the faculty they are seated under. The chance to perform in a symphony orchestra also offers students a professional experience in an orchestral setting as they prepare to enter the industry upon graduation.
The orchestra had ceased performances last year due to the pandemic and was thrilled to be back in action with rehearsals and planned performances. Cunningham noted the impact of the COVID-19 regulations on the OSO's program, but that safety is the number one priority for all members of the orchestra.
"It was pretty miserable when we couldn't be musical and we couldn't listen and do what we do," he said. "It's great to be back, but we're doing it very safely."
The OSO requires all members, whether faculty, staff, students or paid professionals, to be vaccinated in order to rehearse and perform. All aerosol-producing performers are also required to provide a negative COVID-19 test at least 72 hours before each performance. Cunningham also stated that he had decreased the length of the repertoire in the program incorporating chamber orchestra pieces in order to limit the number of performers on stage at a time. For Sunday's performance, there were roughly 30 performers on stage as opposed to the typical 70 from previous years.
Despite the challenges that resulted from the pandemic, OSO was once again ready to perform for live audiences. The concert, open to the OU campus community and general public, was a great way for music enthusiasts to re-enter a world of "normalcy" while remaining safe with the university's protocols. Cunningham reflected on the experience of listening to live music, saying that it is crucial to the human experience and that the concert served as a safe method of achieving that experience.
"I think performing arts in live experiences is so profoundly different than just listening or watching or looking," he said. "If you're in the space with the actual performers, there is sort of an electricity and the sound is unmitigated and pure. It's full out — everything that is coming out is represented in its truest sense."
The orchestra's next performance will be in February at the Macomb Center For The Performing Arts. Any and all interested in attending are encouraged to keep an eye on the events calendar for OU's school of music, theatre and dance for further details and links to ticket purchases.
Leave a Comment