My time as a member of Student Congress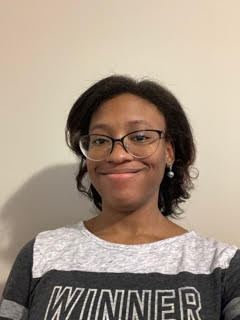 With the recent controversy of the Perhogan-Jankowski administration, it's time that people understood the truth of what really happened during the debacle that was their time in office. From lack of compensation to inexcusable personal attacks, as a Legislator I feel like the student body would benefit from hearing the truth about the conflicts between the Legislative Board and the Executive Board (E-Board). 
Since returning to school for the fall 2021 semester, the Oakland University Student Congress (OUSC) has been faced with scandal. Within the three weeks since the fall semester has begun, several members of the OUSC E-Board have sent in letters of resignation. 
An even more interesting fact is that three of those members have resigned before their trials after articles of impeachment have been forged against them. But why? How did problems between the boards even begin? Why did things escalate, leading to the current state of OUSC?
It depends on who you ask. If you ask a member of the E-Board they'd blame Legislators who are just trying to do their jobs. Even in their resignation letters certain members made a point to blame Legislators for the "toxic" environment that OUSC has become. 
If you ask the Legislators, you'd get a completely different answer. With the confusing state the organization is in, some people still blame us and refuse to cooperate with the interim president and vice president, even though they're supposed to. 
A big part of the problem was Legislator compensation. More specifically, the lack thereof. Legislators were promised compensation during the summer, yet it is the last week of September, and many of us have not seen a dime. After filling out the Handshake applications, many of us were expecting to be paid before the summer ended, but that never happened. 
Former President Perhogan said that everyone had to fill it out at the same time, even though E-Board paperwork was filed immediately without those same rules. They continued to get paid for their work while Legislators were left in the dust. 
Legislators raised concerns about not being paid, only to find out that Perhogan failed at filing paperwork. With that, our requests for back pay were consistently shut down. It seemed as though at every turn, the administration refused to compensate us. 
My biggest issue with the past administration is lack of accountability. What do I mean by that? It all started with the Slack app situation. One important piece of the puzzle for any organization is communication. So what happens when the main use of communication is banned, and threats are made to those who continue to use said means of communication?
Over the summer, the OUSC members, like many other campus organizations, used the Slack app to have group chats and communicate information that was vital to planning events and legislation that would benefit the student body. 
With no real reason, the former president deleted the entire chat, leaving us stranded in terms of communication. Not only that, she threatened to report us to the Judiciary Branch if we did have group chats. We were banned from communicating with each other, which is ridiculous. 
It was more like a dictatorship than a democratic organization. Especially when you realize the real reason the messages were deleted — to cover the tracks of the E-Board members using our chats to bully legislators, both as a whole body and personal attacks. 
We were always punished for their behavior. They got to freely disrespect us and diminish our efforts to help the student body, and then blame our "personal bias" as to why there was a wedge between the two branches. When we tried to pass bills or initiatives, our efforts were met with backlash and disapproving looks. In the meetings, we were talked over and no one saw where we were coming from, even after some of the messages were revealed. It was taxing and frustrating dealing with this administration's constant disrespectful behavior toward us as Legislators and as people. At the end of the day, OUSC is moving in a better direction than we were.