Professor Paul Kubicek talks OU's model U.N.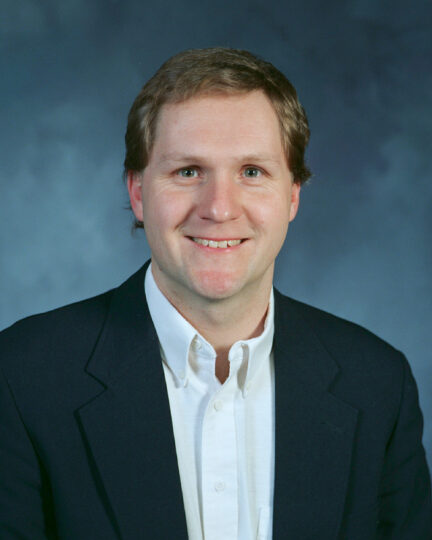 On-campus involvement has never been more important to collegiate life than now. In a time dominated by Zoom calls and daily forum posts, becoming involved with student organizations can be a way to take a break from online learning. No one knows this better than Paul Kubicek, professor of political science, and faculty advisor to the Model United Nations Club (MUN) at Oakland University. 
Kubicek has advised the MUN club since 2008. During his tenure, the club has won first place at an international MUN conference and participated in other competitions in Toronto, Washington D.C. and Chicago. 
"Model United Nations is an interactive simulation based exercise where students play the role of countries in a mock United Nations committee," Kubicek said. "They are representing the views of their countries and negotiating with others to hopefully reach a common solution to a given problem." 
Within the last year, the MUN club made the difficult transition from in-person class meetings and simulations to a completely virtual experience.
Its members attended three online conferences. At these conferences, OU delegates researched current international political issues, became more familiar with the nation they represented and engaged diplomatically as they portrayed nations on the United Nations Security Council, the United Nations Disarmament and International Security Committee, and even participated in the Egyptian Revolution of 2011. 
"I think there are a lot of benefits [to being in] Model U.N.," Kubicek said. "Students can learn about international affairs, gain insight into different perspectives on international issues and improve their research, communication and negotiation skills. It offers something to a variety of students — whether they major in political science, international affairs or something else. Model U.N. is open to all students, and we've had a variety of majors do well in it."
Having been the Model U.N. club's advisor for 13 years, Kubicek has seen the impact participation in the club has had on both increased political awareness and a developed worldview of multiple generations on OU students. 
"I really enjoy doing Model U.N., I always have — I enjoy working with students in a more collaborative environment" Kubicek said. "[The role of the United Nations] has changed over time. I recognize the U.N. gets bad press from time to time on various issues, [but] you can't expect it to magically solve some of the major hot button issues in the world. I think if you do, you will often be disappointed. At the same time, the U.N. slowly has moved the bar in positive directions on human rights, womens' rights issues, global health and education to make improvements in those areas." 
With the pandemic — and other issues — problem solving in the United Nations is a process. However, committing to that process may meaningfully affect change for future generations. 
This is similar to the commitment Kubicek makes to students in Model U.N. — guiding them to a better understanding of the world's foremost international organization. As COVID-19 vaccinations distributed by OU help in-person activities get back on track, Kubicek hopes to facilitate a better understanding of the United Nations and help students realize what he has come to value so dearly in his advising of MUN.