Professor Peter Markus talks education and writing during COVID-19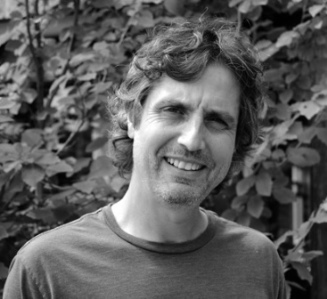 Oakland University Creative Writing Professor Peter Markus has spent the last ten months of his work as an educator and creative writer navigating the new socially distanced landscape of COVID-19.
An author and veteran-educator, with decades of experience teaching young writers as part of InsideOut Detroit Literary Arts project and OU's creative writing department, Markus has an old school reverence for the classroom. For him, the educational transition from chalkboards to keyboards, from face to face meetings to class sessions over Zoom, has been far from easy.
Amid the uncertainty of a global pandemic, Markus has found comfort leaning into what he knows best — the power of the written word. Alongside his students, he has persevered through the growing pains of remote learning and pushed his own creative writing to new places.
In this follow-up interview to the one he gave the Oakland Post last August, Markus answered my questions on his takeaways from the fall semester and what it's been like continuing his work as an educator and writer during COVID-19.
Jeff Thomas: The fall semester was the first semester that you had to teach entirely through remote instruction, in what ways was the experience eye-opening?
Peter Markus: Maybe one positive to come out of this pandemic is that it reaffirmed what I've long believed: that words have the power to connect people. That even despite all else that might be going on around us, no matter how bad things may get, words can bring us together. Yes, even remotely, or through the tiny camera lens and speaker of a laptop. Words can be spoken. Words can be listened to. Conversations can happen. Students can learn. Teachers can teach. 
JT: In what ways has your perspective on online instruction shifted? Do you feel better about teaching remotely now than you did when we spoke last August?
PM: I've grown used to doing what I do online, in my slippers and with my dog asleep at my feet. I've gotten used to this new routine. To stepping out of my slippers and into my duck boots drying by the heat duct to go for long walks with my dog at the marsh and the river that offers me a different perspective on what a pandemic might also offer us. Time with ourselves. Or what the poet Jack Gilbert speaks about in one of his poems, that "It is the pace of our living / that makes the world available. / …it is always our gait of being that decides / how much is seen, what the mystery of us knows, / and what the heart will smell of the landscape." I carry those words with me wherever I go. 
JT: When we spoke last August, you described the energy of in-person instruction as "a charged experience." At its best, how would you describe the energy experienced during Zoom class sessions?
PM: What remains "a charged experience" for me, despite how things might be delivered, is that at the heart of what I'm teaching we are talking about the human heart. That's my advantage in teaching young writers to write the writing that is theirs to write and to find the words of others to guide them and to be in conversation with.
JT: Creative writing classes are most productive when there's a healthy relationship between students and their instructor. Without the benefit of in-person class meetings, what kind of steps are you having to take to establish a relationship with your students?
PM: I take the time to check in to ask them how they are doing. It's a simple and easy way to let them know that I realize that they are people first, young people for the most part, and that they need to tend to those people matters of emotional well-being before they and I can begin to think of them as merely students — and beyond that to be or see themselves as poets or writers. 
JT: How would you say COVID-19 has impacted your students? Has the pandemic had a noticeable influence on the creative writing work your students are submitting?
PM: I'm sure it's informed what they've been writing. How could it not. But I've also encouraged them to use writing as a way to make sense of things and also as a way of going back through memory and language to a time, such as childhood, that might offer them some solace. That was especially true in the Fall with my course offered through the Honors College, "The Poetics of Childhood." That was an especially fruitful experience for me, to watch students, I mean people, connect and create a sense of real community through the stories that were told. Zoom as a kind of "campfire" experience where we were able to gather each week on Wednesday evenings for three hours to tell stories that might not otherwise have gotten told. Which is always, for me, as a teacher of creative writing, the end-all hope. 
JT: What are your thoughts on schools reopening, the decision to have students and teachers return to the classroom despite cases still being high?
PM: I think we're rushing things for the wrong reasons. I don't think we're thinking of the kids but only the economics of schools as being our primary means of daycare. 
JT: How has COVID-19 impacted your work with InsideOut?
PM: I'm still able to do my teaching with InsideOut in the same way that I'm still able to do my teaching here at OU. The biggest difference is how third graders are able to negotiate the mute button and other technical issues that aren't as big of an obstacle for college kids. But I do miss being able to walk around an actual classroom giving out high-fives when a nine-year old writes something sublime as they are prone to do. 
JT: You've been in the process of writing and publishing a book about your late father. How is this book going to be different from other books you've written? How did the process of writing this book compare to the process of writing your other books like "We Make Mud" or "Bob, or Man on Boat"? In what ways did COVID-19 impact the writing and publishing process of your upcoming book?
PM: This new book, "When Our Fathers Return to Us as Birds", which will be out in September from Wayne State University Press [as part of its] "Made in Michigan series", is different mainly in that it's a book of poems whereas my work up until now has been mostly prose fiction. The exception being "Inside My Pencil", my non-fiction book about the teaching that I do with InsideOut. I was writing these poems long before [COVID-19] came along and as you've noted what triggered this new book was the dying and death of my father. And even since [COVID-19] I've been still working on new poems, which feel like I'm working towards a new book which will also be a collection of poems which I've already begun calling by the title, "What Remains". Some of those poems definitely seem informed by the pandemic, as this title might suggest. I can't say I'm as interested these days in making stuff up. Fiction seems to have lost some of its magic for me of late since I started paying closer attention to the things around me, or what Jim Harrison says in a poem, "Listen to the gods. / They're shouting in your ear every second."
JT: How has your time as a creative writing instructor affected your work as a creative writer?
PM: I'm not the kind of writer who feels aggrieved by the teaching that I do. I don't see teaching as taking away precious time from my own pages. I find pleasure in talking about the pages of other writers and watching new pages rise up at the hands of other younger writers. On my desk right now are open books and notes and this machine that allows me to see into the lives of other humans in their houses. What a great thing to be able to do. To build a life this way and to help others build their own lives out of things, words, both temporary and, potentially at least, permanent. To borrow again from Jack Gilbert, a poem I turn to often, "When we slow, / the garden can choose what we notice."