The future of the Meadow Brook Ball
Depending on Oakland University's stance on in-person socialization in the winter semester, the Meadow Brook Ball could resume as usual, take a virtual approach or be limited to themed giveaways.
The Meadow Brook Ball has been an extravagant experience since 1974, complete with formal attire, a grand mansion background and community, but the tradition may require a twist this spring.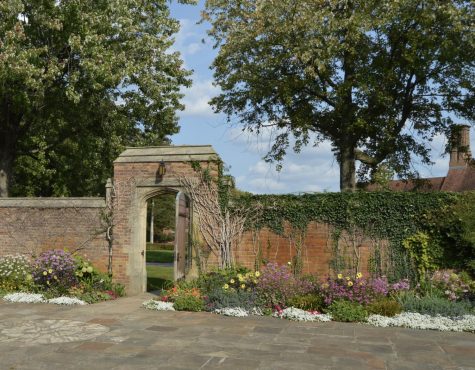 Giveaway
A virtual giveaway option would be the most drastic change from tradition. 
Originally, the impending Meadow Brook Ball was going to be masquerade mask themed. Party-goers would have the chance to design their own mask and show them off at the mansion. 
While social-distancing guidelines may prevent an in-person masquerade art show, students could still pick up a blank masquerade mask and decorate it at their home. Then everyone would virtually show off their designs via the Meadow Brook Ball Facebook — the favorite mask winning the giveaway. 
"It's going to be totally different completely regardless of what happens, but we want to try to do something no matter what," Sarah Anthony, president of the Meadow Brook Ball committee, said. "If it's a giveaway off of our Facebook, we just want to keep people involved."
Virtual Event 
Similarly, a virtual event may encompass a giveaway and a live stream of some sort. This would allow engagement and virtual socialization between attendees. 
However, a virtual event wouldn't have the same qualities as an in-person experience, according to Shannon O'Berski, director of external relations at the Meadow Brook Estate. The Meadow Brook Ball has established nostalgia that cannot be entirely recreated through a screen.
"[The Meadow Brook Ball] is about this location, the experience and connecting to the history of the university and its students here," O'Berski said. "These are unusual times, but we have to do what we have to do." 
Many students agree with O'Berski too. A recent poll from the Meadow Brook Ball committee suggests that most students have had their fill of virtual events this year. Roughly one hundred students have responded so far, and 73% of respondents are not interested in a virtual Meadow Brook Ball. 
"Honestly, I was expecting it, just based off of the participants and everything else that's virtual… I mean, it would be so different than what we would do with in-person," Anthony said. "So no, I'm not really shocked."
In-Person 
An in-person ball would be most similar to the Meadow Brook Ball from years past. There would still be some adaptations to follow state and university safety guidelines though. 
"Through our private and our community events, we've had to adjust them to reflect the COVID[-19] mandates and executive orders to make sure we're abiding by all the rules," O'Berski said. "We're very limited. We don't offer any sort of inside [event], unless it's a real small, intimate [event] package."
The Meadow Brook Ball couldn't have an extreme limited attendance without losing some of its party atmosphere. The venue has hosted larger outdoor events since the pandemic began though, which offers more flexibility.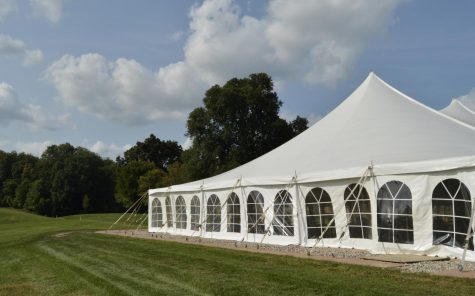 "Of course, in our outdoor space they have to stay within those capacities, as well," O'Berski said. "So it's definitely had its challenges."
Although more attendees would be allowed at an outdoor event, everyone would still have to be mindful of social distancing of at least six feet. 
Decision
There won't be a final decision made about the Meadow Brook Ball's format until November or December at the earliest, according to Anthony. Voting in their poll or getting involved as a committee member is the best way someone could help with decision making. 
"We are looking for committee members," Anthony said. "So anyone that's interested in event planning should definitely join or contact us with any questions." 
Currently, the committee has room to introduce 20-30 new members, according to Anthony. Interested students can reach out to Anthony ([email protected]) through email. Expanding the Meadow Brook Ball committee is one way that the event can stay alive for future years.