University officials provide updates one week after COVID-19 hits Michigan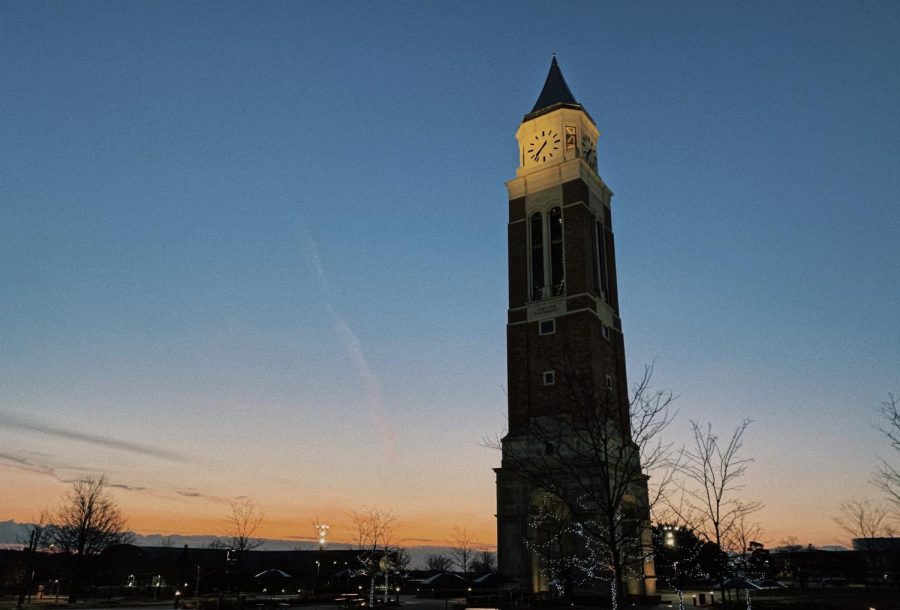 Campus administrators are still working diligently to repair much of the damage caused by the recent COVID-19 outbreak, which prompted the suspension of classes and other on-campus services for the remainder of the semester. A week after the first two confirmed COVID-19 cases reached Michigan, members of the university's coronavirus task force have provided updates with many of the changes affecting the Oakland University community.
Commencement ceremonies
Several universities across the state, including the University of Michigan, Michigan State University and Wayne State University, have announced plans to cancel or postpone their commencement ceremonies to prevent the spread of the COVID-19 virus, prompting speculation as to how OU would handle forthcoming graduation plans.
As of right now, President Ora Hirsch Pescovitz has expressed a desire to hold all winter 2020 commencement ceremonies as originally scheduled. However, Senior Associate Provost Michelle Piskulich confirmed administration is looking at "alternatives" if they are forced to postpone commencement.
Facility closures and campus dining
Kresge Library and the Recreation Center unexpectedly closed Monday, March 16 for an indefinite period of time, shortly after it was announced they would be remaining open with adjusted facility hours. Piskulich and Emergency Management Specialist Mike Crum confirmed the sudden change was due to an executive order passed by Governor Gretchen Whitmer.
Several students have expressed concerns that these changes would subsequently lead to the indefinite closure of the Oakland Center, but university officials reaffirmed the building would stay open for the time being.
However, Piskulich also noted some options for on-campus dining could change in lieu of an executive order from the governor's office that closed all bars, restaurants, gyms and theaters through Monday, March 30 in response to the COVID-19 outbreak.
"That [executive order] has affected what we can do within the building in that sense, but the building is still open," Piskulich said. "My preference was we'll keep it open as long as we can."
Student employment
According to data published at Georgetown University, more than 70% of college students are working while enrolled in classes, inevitably leading to concerns about student employment status at college campuses across the country. Many students are still being allowed to work on campus for the time being, though there is unease about their potential loss of employment if more facilities on campus shut down.
"I know many student employees are still working, depending on the office and the nature of the work and that type of thing," Dean of Students Michael Wadsworth said. "If there are students who are experiencing financial difficulties and want someone to talk to about it or try to help them resource, then they can reach out to the Dean of Students office and we will try to do whatever we can to help them resource and figure out their specific situations when we can."
Petitions on campus
Earlier this week, a Change.org petition was started by a concerned OU student asking university officials to evaluate classes for the current academic semester on a credit/no credit basis. The petition argues that a lack of resource accessibility and preparation, paired with the difficult and abrupt shift to online learning, could lower student grade point averages.
According to Piskulich, administration is aware of the petition but has no plans to change the distribution of grades.
"What we would want to do is make certain that we are taking into account the needs of all the students and, sometimes, what students want is not necessarily the best for another group of students," she said. "At this moment, we do not have plans to make that change … we're going to have to look into that more carefully, especially as the semester goes on."
Other updates
Currently, there are no scheduled changes for summer courses. However, Piskulich said her office is prepared to make decisions about altering summer classes if necessary.
According to Wadsworth, University Housing will remain open for the time being.
"University Housing is currently open and, you know, I can't say whether or not it remains open, but as far as we know right now, it remains open," he said. "There's things that are changing on a daily basis no matter how far out we plan. But for right now, they're open and we're running our services as best we can for all the students living on campus."
Crum also reiterated the importance of hand-washing and social distancing for the time being.
"We have no confirmed cases at OU and we really want to keep it that way, so we're asking to make good decisions in that regard."
For more information on efforts being made to combat the spread of COVID-19, visit oakland.edu/coronavirus or email [email protected]. Documents designed to assist educators and students with adapting to online learning are also available at oakland.edu/elis.