'Birds of Prey' — a ferociously fun celebration of female badassery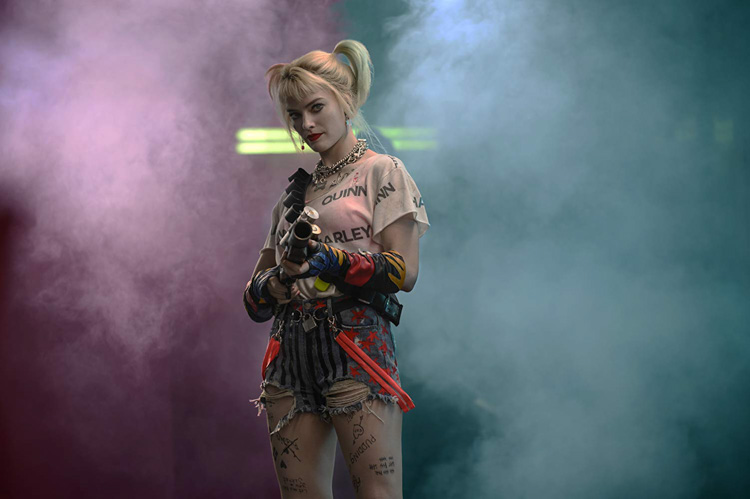 On the heels of Joaquin Phoenix's Best Actor win at the Oscars this past weekend, "Joker" is surely the DC film on most people's minds at the moment. But there's another face-painted antihero running around Gotham that's about to be the talk of the town — Harley freakin' Quinn.
The first of the five female-fronted films expected to dominate the box office this year, "Birds of Prey (and the Fantabulous Emancipation of One Harley Quinn)" reintroduces us to its titular lead, who has been absent from the big screen since making her debut in 2016's "Suicide Squad." Played once again by the flawlessly fun Margot Robbie, Harley has reached rock bottom since we last saw her. Now sulking in the aftermath of her breakup with the Joker (who — sorry, folks — does not make an appearance in this film), Harley is doing her best to embrace her newfound singlehood. 
Unfortunately, though, being single is anything but liberating. Harley becomes the victim of … well, pretty much all the people she's pulled a fast one on over the years. Knowing that she's left entirely defenseless without the protection of "Mistah J," her seemingly endless list of enemies comes forward to seek revenge. At the forefront of that list is the formidable crime lord Black Mask, played by an absolutely mesmerizing Ewan McGregor. Harley's not scared, though — she's just pissed. 
Fortunately for her, she's not the only pissed off woman in Gotham. To take on the city's dominating population of asshole men, she enlists the help of burlesque singer Dinah Lance (Jurnee Smollett-Bell), attempted murder survivor Helena Bertinelli (Mary Elizabeth Winstead) and disgraced police detective Renee Montoya (Rosie Perez).
Make no mistake — they don't willingly cross paths. The film's Macguffin is an expensive jewel that teenage thief Cassandra Cain (Ella Jay Basco) has conveniently swallowed, leaving her with a massive price on her head. 
"Birds of Prey" is, first and foremost, a celebration of female empowerment and all around badassery. Not only is it fronted by an almost entirely female cast, but it's also directed by Cathy Yan, making it only the second installment in the DC Extended Universe with a female director. (The first was Patty Jenkins' "Wonder Woman" in 2017.) While I'm sure this is much to the dismay of plenty of butthurt fanboys still living in their parents' basement, "Birds of Prey" embraces women lifting each other up, and does so without giving off the impression of trying to seem "woke" — a refreshing shift from DC's problematic attempt at tackling the mental health crisis in America with "Joker." 
While its box office numbers for opening weekend were disappointingly low — $33.25 million, the lowest opening for any installment in the DCEU — "Birds of Prey" excels in ways that most of its predecessors failed miserably. (Hell, for as much money as "Justice League" made, I still think it's one of the worst films I've ever seen.) 
"Birds of Prey" boasts a colorful energy matched by its wild and spunky lead. Robbie is unsurprisingly brilliant, bringing an irresistible charm to the role that makes us empathize with even the worst of Harley's behavior. The effortlessness she brings to the role is echoed in her equally charismatic supporting cast. 
While the screenplay occasionally feels a bit disjointed, the film as a whole is able to make up for the few issues it has. Its action sequences, though implausible in every sense of the word, are absolutely incredible — I'd even go as far as to say they're some of the best fight scenes I've seen in years.
It's not quite an origin story, but it certainly brings an exhilaratingly entertaining depth to the already compelling narrative built around its titular antihero, and it's one that I would very much like to see revisited in a sequel. If nothing else, "Birds of Prey" is feminism at its finest, and as far as Hollywood's concerned, there can never be enough of that.
From beginning to end, "Birds of Prey" is unpredictable, vibrant, chaotic, edgy and most of all, fun — much like Harley Quinn herself.
Rating: 4.5/5 Stars