2020 Oscar nominations prove the Academy is still out-of-touch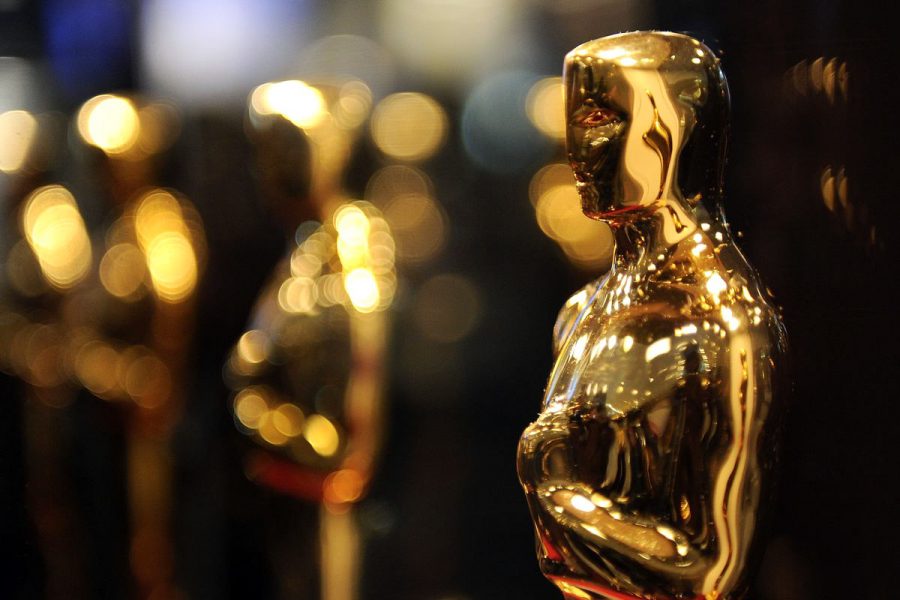 Five years ago, April Reign created the hashtag #OscarsSoWhite in response to the noticeable lack of diversity and inclusion among Oscar nominees. The hashtag started a movement that forced the Academy of Motion Picture Arts and Sciences to make significant changes to its standards for voting and recruitment, with a goal to double its number of diverse members by 2020.
Flash forward — the year is 2020, the Oscar nominees have just been announced and, lo and behold, diversity — or a lack thereof — is once again proving to be an issue.
2019 was a historic year for women in Hollywood, particularly those in the directorial chair. A recent study conducted by Dr. Stacy L. Smith and the University of Southern California Annenberg Inclusion Initiative revealed that women made up 10.6% of the directors of the year's biggest movies. While that number may seem small, it's the highest percentage of female film directors for major films in 13 years.
But in spite of this alleged progress, women in Hollywood have been repeatedly shut out of major categories this awards season. Following in the footsteps of the Golden Globes, SAG Awards and BAFTAs, the Oscars opted to completely omit women from the coveted Best Director category, sparking an overdue, yet justified, outrage. "Little Women" director Greta Gerwig and "The Farewell" director Lulu Wang were both thought to be frontrunners for the category, despite being ignored by almost every major award show this year.
Instead, the Academy opted for a pool of exclusively male nominees, all of whom are white, with the exception of "Parasite" director Bong Joon Ho.
"Congratulations to those men," quipped actress Issa Rae after announcing the best director nominees last Monday.
Historically, Best Director has always been a male-dominated category — in the show's 92-year history, only five women have ever been nominated for Best Director, and only one has ever won (Kathryn Bigelow in 2009 for "The Hurt Locker"). But the Academy had the opportunity to change things this year and chose not to.
A recent Fandango survey determined that five of the 10 most anticipated films of 2020 are helmed by female directors and center on female characters: "Wonder Woman 1984," "Black Widow," "Eternals," "Mulan" and "Birds of Prey." While the Academy's ignorance unfortunately mirrors that of our own society's, the statistics speak for themselves — there is a genuine interest in the work of female filmmakers, yet the Academy continuously demonstrates a failure to acknowledge this interest.
Women are not the only victims of the Academy's regressive stance on representation. "Missing Link" director Chris Butler and singer-songwriter Elton John ("Rocketman") were the sole members of the LGBTQIA+ community to be recognized, while "Harriet" star Cynthia Erivo was the only black actor nominated this year.
"It's not enough that I'm the only one — it just isn't," Erivo said in a recent interview with the New York Times. "Far too much work was done this year by incredible women and men of color that should be celebrated."
Don't misunderstand me, I'm not suggesting the Academy should be nominating individuals based on their race, gender or sexuality. However, these are traditionally marginalized groups that are finally being given an opportunity to be represented, both behind and in front of the camera. Their work is just as important as anyone else's, and Hollywood should be celebrating it instead of disregarding it to perpetuate the exclusivity of major awards for straight, white men.
In recent years, the Academy has shown some progress in its attempts to become more inclusive, much of which was significantly diminished last year with the controversial decision to award Best Picture to "Green Book," a film that tells a black narrative from a white perspective. There's an unsettling familiarity to this year's lineup of Oscar nominees, though, proving that the Academy — and, to a lesser extent, Hollywood — are still very much out-of-touch.
And until the industry learns to go outside of its own comfort zone, things will never change.