Letter from the editor: Changing the conversation around mental health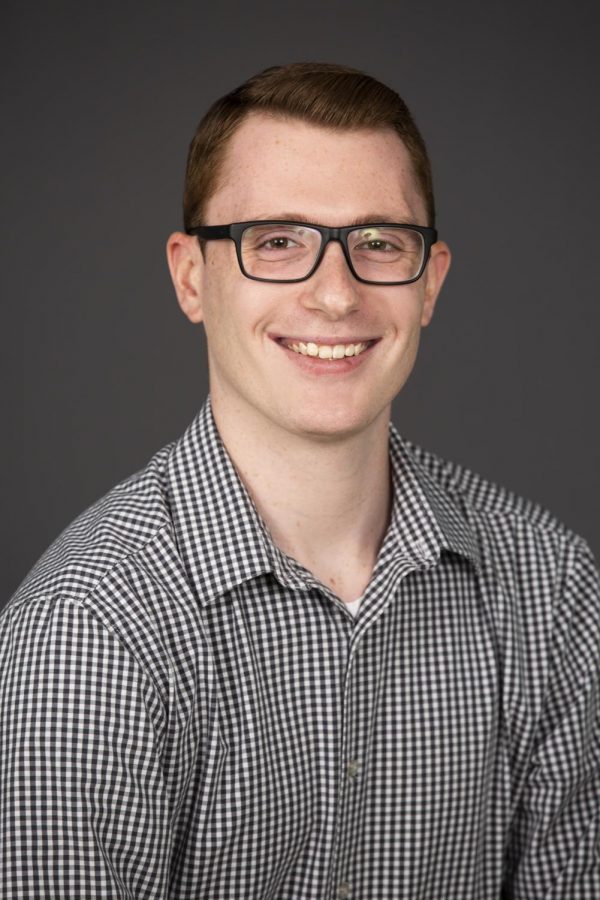 Dear readers,
While we rarely publish "themed" issues of The Oakland Post, this issue is rare in that much of the content is focused on improving the conversation around mental health, both on our campus and in the larger community. Tomorrow, Oct. 10, is World Mental Health Day, and while we shouldn't limit the conversation to a single day, it gives us an opportunity to acknowledge something that is largely ridiculed, misunderstood or completely ignored within our society.
As I expressed in my introductory letter from the editor, The Oakland Post serves as the voice for the students. As a staff, we collectively and wholeheartedly felt very passionate about devoting this week's issue to mental health because we recognize the effects it has on us and our campus community.
On page 5, we have a story on Active Minds at OU, a remarkable student organization on campus that works to educate and empower students to talk about mental health. On page 13, we've got a review of "Joker," a film that, for better or worse, has forever changed the way mental health is approached in cinema. One of our contributors also wrote a great piece on Channing Smith, a young man who died by suicide after being bullied for his sexuality, stressing the significance of actions having consequences. 
Our website this week also features a stunning piece from our content editor on former Detroit Lions quarterback Eric Hipple's visit to campus, where he openly described his efforts to destigmatize mental health on a broader level.
According to the Association for University and College Counseling Center Directors, 48.2% of college students suffer from anxiety, 39.1% suffer from stress and 34.5% suffer from depression. But the number of people who are openly discussing these issues does not match the height of those statistics.
We are all affected by mental health in some way, shape or form. If we ourselves don't suffer from it, someone we know probably does — and it's not always visible. In the past few months, I've come face-to-face with stress and anxiety in ways I never thought I would, and, to put it bluntly, it sucks.
But one of the things that made me OK with it was the knowledge that I'm not alone, a lesson I learned from one of my biggest influences, the incomparable Carrie Fisher. 
In addition to being a badass princess in a galaxy far, far away, she was a brilliant author and an outspoken mental health advocate. Fisher battled bipolar disorder, depression and drug addictions for most of her life, and if there's one piece of wisdom she imparted to us that really stuck with me, it's the importance of unapologetic self-acceptance.
"I've learned to celebrate my life, to embrace it," she told the Houston Chronicle in 2012. "If I have the problems, the problems don't have me. They're not something I'm ashamed of." 
One of the reasons why Fisher was so revered was because she could make people feel comfortable with something that can be impossible to feel secure about.
So, in honor of World Mental Health Day, I would strongly urge all of my fellow Golden Grizzlies to be more like Fisher, and talk about mental health. Listen to those who are struggling. It's not something to be afraid of, but rather, we should fearlessly embrace it so we can change the conversation for ourselves and our peers.
Sincerely,
Trevor Tyle, Editor-in-Chief