Letter from the editor: Cleaning slates and keeping gates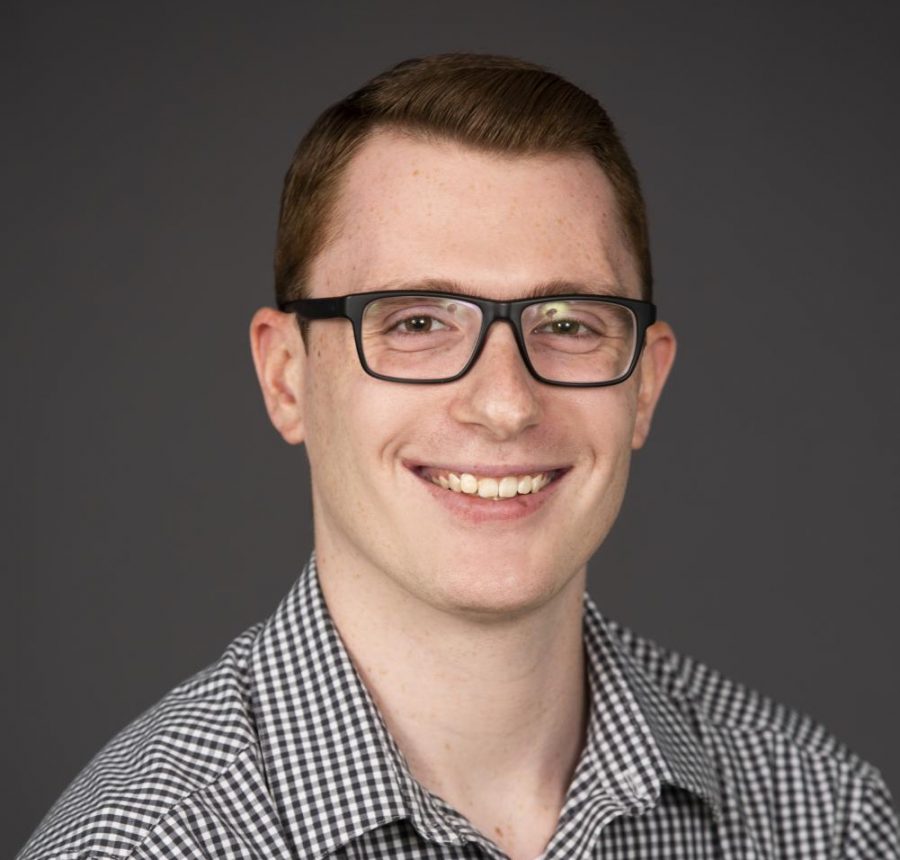 Dear readers,
Four years ago, I was an apprehensive kid with a wild stubborn streak and a private school-filtered perspective on life. My narrow-minded stance on college and the ominous imminence of adulthood loomed over me like a dark cloud — I wasn't there because I wanted to be, but because I had to be. 
The idea of "getting involved" in college irked me far more than it excited me, and nothing was going to change my mind. 
Or so I thought.
Needless to say, I'm not the same person I was back then, because if I was, I wouldn't be introducing myself as the new editor-in-chief of The Oakland Post.
But rather than dwell too much on my past, I'd like to focus on how it has impacted my future and where I hope to take The Post in the next year. 
One of the things that has inspired me so much in my time as a Golden Grizzly is the diversity reflected on Oakland University's campus. I spent the first 14 years of my academic career submerged in uniformity and surrounded by people who came from predominantly similar backgrounds. It's an unwelcome familiarity that, thankfully, OU's student body transcends. 
Yet, many of those students' voices still feel unheard.
As a journalist, my job is to tell stories, and as editor-in-chief, I've been given the platform to tell those stories in a way that few individuals are able to do. While it may seem hard to believe coming from someone who physically embodies white male privilege, this job has given me the chance to meet people whose stories are far different than my own and just as worthy of being told. I understand the opportunity I've been given to lead this newspaper and hope to use it to foster an environment of empathy and inclusion, not only in our newsroom, but in the broader OU community as well.
There's a communication theory that synonymizes journalists with "gatekeepers" in that we have the power to control what information is public knowledge, a role that our staff wholeheartedly embraces. The Post is in the rare position of operating independently from the university itself, and as such, we have an obligation to hold the university accountable for the things it does, both right and wrong. We are the voice of the students, not the university, and in the coming year, it is my top priority to firmly establish and progress our role as advocates for the student body.
As a news organization, we will not only continue to cover the things that define OU at its surface — administration, academics, athletics and activities — but also what defines OU at its core: the community that comprises it. 
As I mentioned earlier, my transition to college was far from smooth. I felt like the world had thrown me to the wolves, and I had no one to call for backup.
But once I realized there was more to college than classes and found my place in the campus community, it completely changed my perspective. I stopped viewing college as a punishment and started seeing it as an opportunity for new beginnings. 
With that in mind, I implore you all to make the most of your college experience. Whether this is the beginning or end of your journey, it's never too early or late. College is all about opportunities — it's where you get to be who you want to be, not who somebody else tells you to be. Once I learned that, my time at OU became some of the most informative and transformative years of my life.
So, to the panic-stricken freshman or the terrified transfer student reading this, know that I've been where you are. I know what it's like to feel like no one is there or listening. That's why I owe it to the student body to use my platform to be the person who is there, fighting and writing for them. 
Don't be afraid to put yourself out there. If I didn't have someone tell me that three years ago, I wouldn't be signing this letter now as the editor-in-chief of The Oakland Post.
Sincerely,
Trevor Tyle, 2019-2020 Editor-in-Chief