Stabenow wins U.S. Senate race for Michigan
Originally elected to the United States Senate in 2000, Senator Debbie Stabenow has now added six more years to her run, in a win the polls have been predicting for months.
"Stabenow is a long-time elected official, she had served in the Michigan legislature for a while before she ran for the U.S. Senate, and she's been at least a three-term senator for Michigan for quite a while now," said John Klemanski, professor of political science at Oakland University. "She's got a long-standing record and a long career in government."
Among her top running points is job growth and the economy. On Nov. 1, she was instrumental in getting President Donald Trump to sign a tariff on cherry imports from Turkey which was hurting Michigan cherry farmers.
"In recent years she's taken on more of a 'let's fight for Michigan against unfair trade policies' stance, almost kind of reminiscent of Trump saying that some countries are using unfair tactics," Oakland University Student Congress President Ryan Fox said.
She also promoted being a big supporter of protecting the Great Lakes through fighting to fund Great Lakes cleanup, prevent oil and gas drilling, and sponsoring legislation against the invasive asian carp threatening the Great Lakes.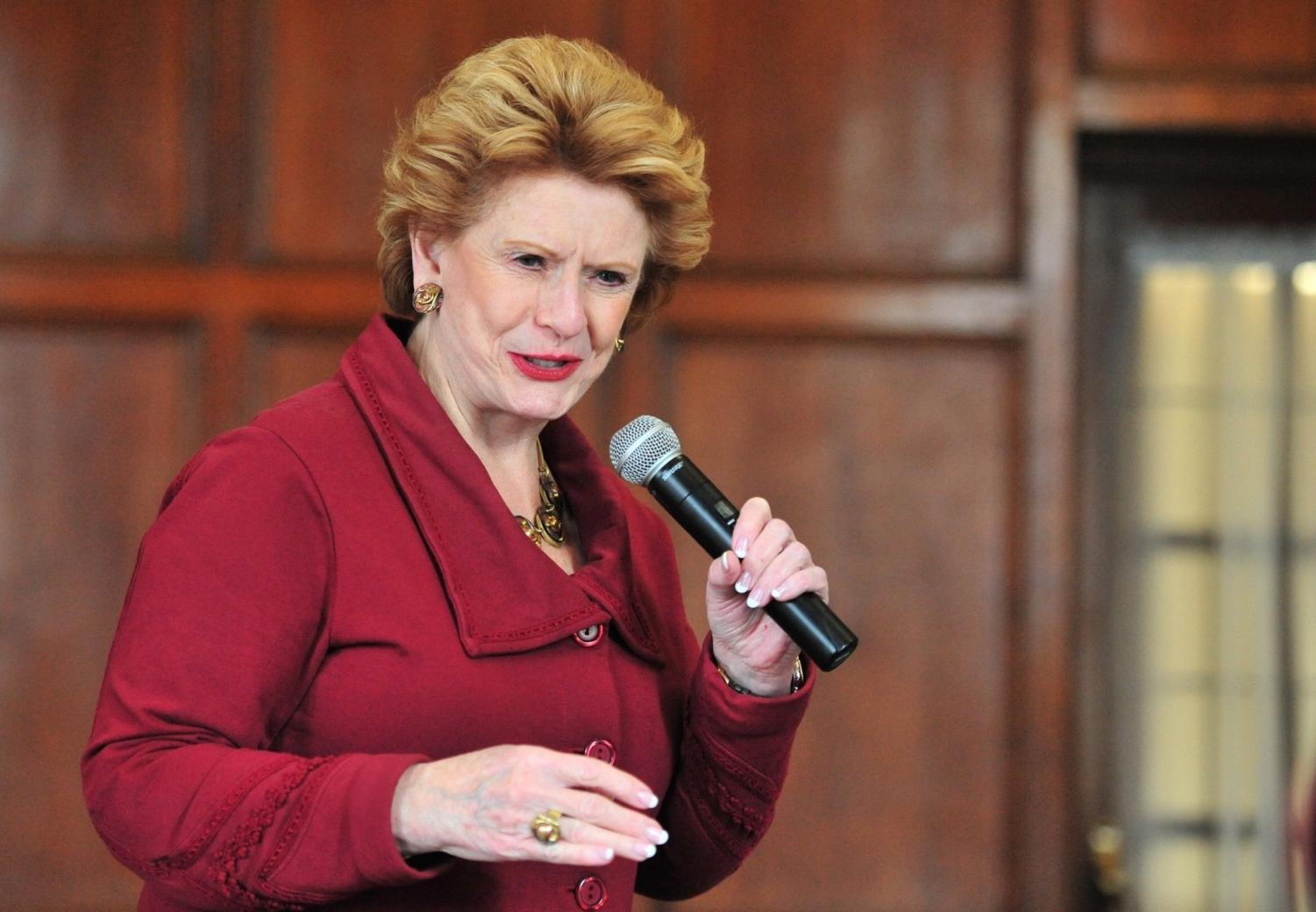 "I think what Debbie Stabenow will try to do is fight the president on issues that deal specifically with the state of Michigan, and she's done that a couple of times already," Klemanski said, referring to her support in the fight to stop Trump from pulling support to protect the Great Lakes.
While Stabenow was largely running on experience, in fact she has been in office longer than republican candidate John James has been alive, her ability to glean bipartisan votes was likely a significant factor in her win according to Klemanski.
This is due to her continuous support of Michigan agriculture as the ranking member among democrats on the agricultural committee, which allowed her to co-sponsor multiple recent farm builds.
"While she's a democrat, she's also done a lot of things for farmers in Michigan," Klemanski said. "Farmers are probably more likely to vote republican normally but she actually has quite a bit of support, or at least potentially so, from farmers in Michigan because they appreciate all the work she's done in the past for them."
Aside from what Stabenow brought to the table, as always, the winning candidate was largely determined by which voters turned out.
"We always say that in political science but it's true," Klemanski said. "And particularly true now because we've got [a] seemingly enthusiastic group of voters on both the democratic and republican sides this year."
Now that she has been re-elected for another term, Stabenow will likely remain working largely on already established goals according to Klemanski.
"What Senator Stabenow has done in her career has been to advocate for the state of Michigan in some pretty important ways, both in terms of the Great Lakes and on farming especially," he said. "She does talk about other issues of importance including the economy and jobs, [and] she has a plan for bringing jobs back to the United States."
Other key issues Stabenow stands for include:
Keeping promises to veterans
After holding 13 roundtables over the past year, Stabenow has developed plans to improve transition assistance, housing for student veterans, health care, and support for farmer veterans.
Lowering costs of prescription drugs
With the price of the most popular brand-name drugs having risen 208 percent from 2008-2016, Stabenow plans to negotiate better prices through Medicare as well as import safe, affordable medicine.
Debt-free college
The average Michigan student graduates with around $30,000 in debt, which Stabenow plans to combat with the Reducing Educational Debt (RED) Act. This would allow borrowers to refinance high-interest loans, provide two years of free community college and increase Pell Grant awards.
Expand mental health services
Stabenow is working toward crisis psychiatric services being available on a 24-hour basis, expanded peer support and counselor services for individuals and families, and preventive screenings including for diabetes, hypertension and cardiovascular disease.
Support for those with Alzheimer's
185,000 people in Michigan have Alzheimer's disease, leading to the proposed Health Outcomes, Planning and Education (HOPE) for Alzheimer's Act. This would provide information on the disease, potential treatment options and education on caring for loved ones with the disease.
*All information is according to Stabenow's website.