The quest for metro Detroit's best margarita
Margaritas are the staple of Mexican cuisine, the sweet taste of lime mixed with the tangy orange liqueur combined with the ever-regrettable taste of tequila. The drink is also the poster child for long nights with friends, be them at trendy bars or your local Applebee's, yet not all margs are the same. Some are great and others…others can be horrific and should be avoided. Oakland University is surrounded by many places in which you can find this drink, yet to save you the trouble of dealing with a terrible drink, a list of the greatest margs in all the land follows.
Mex Mexican Cuisine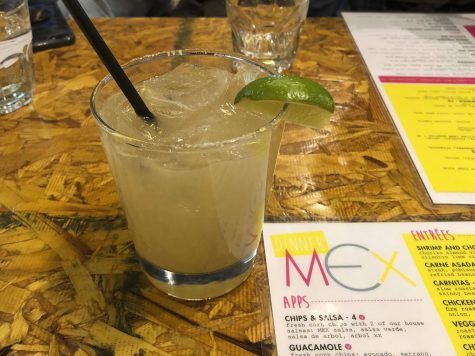 Mex is a trendy New Mexican restaurant that puts a very American spin on its food, and the same goes for its drinks. The margarita I tried from Mex was hard to come by given the dozen or so other margaritas made with various ingredients. But all that aside, the drink was all right. Made with a little too much lime and not the slightest hint of tequila, this $8 margarita is not worth the price. If you can afford to eat at Mex and want to spend the money, I would recommend a different drink than this.
Rating: 3.5/5
Applebee's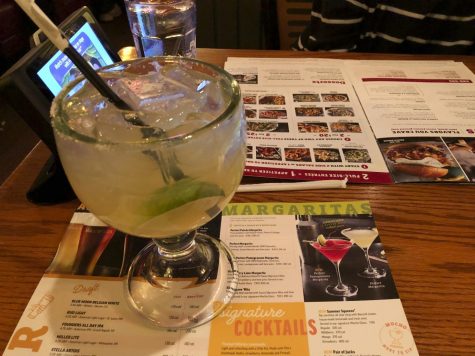 Oh, Applebee's. Located right across from campus, this semi-decent establishment is known for its drink deals and "OK" food. However; the margaritas from Applebee's should be avoided at all costs. The drink was colossal, which would have been amazing had the drink not tasted like a wine glass filled with tequila. Tasting like feet, this drink lacked the iconic salted rim, and the delicious taste that usually accompanies a margarita. To be safe, I would recommend this drink is avoided at all cost. The only time it should ever be consumed is when it's offered as one of the restaurant's $1 drink deals.
Rating: 1/5
Miguel's Cantina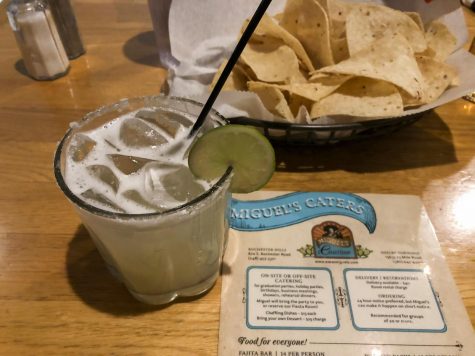 Located on Rochester Road, the lesser-known eatery has great food and a damn good margarita. This drink was not wallet breaking, and was made with an exceptionally good mixture of all the essential ingredients that make a great margarita. With its salted rim and complementary lime wedge, this margarita paired exceptionally well with the terrific food available from this one-of-a-kind cantina.
Rating: 4/5
BD's Mongolian Barbeque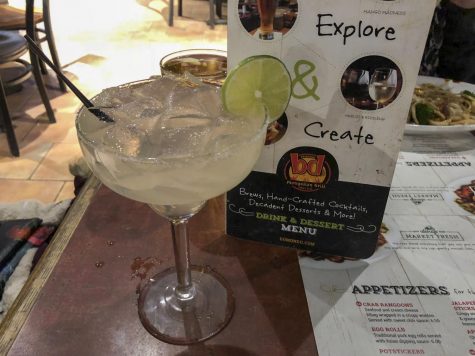 A mongolian barbeque doesn't normally sound like your typical place to find a great margarita, but I would highly recommend this eatery. Located across the street from Oakland's main campus, the margarita is both cheap and delicious. With a sweet tangy taste, this massive drink is sure to satisfy. And for the meager price of $6, this drink is more worth the money than a similarly priced beer.
Rating 4/5
Imperial Mexican Grill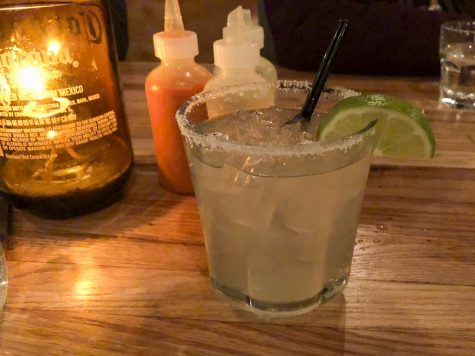 Located somewhat of a drive from campus in downtown Ferndale, this bar is a must for anyone who enjoys phenomenal food and amazing drinks. With a limited food menu comprised of hotdogs and small tacos, it's the drinks that help this restaurant stand out, most particularly its margaritas. While slightly hefty in terms of price, both the house margarita and the imperial margarita are worth it. The house margarita is incredible to say the least, salted rim and all. With a wonderful blend of triple sec, tequila and lime juice, this drink is sweet with the right kick of alcohol in every sip. If you can take the time to make the drive down to Ferndale, I would highly recommend trying this margarita.
Rating: 5/5
On the Border Mexican Grill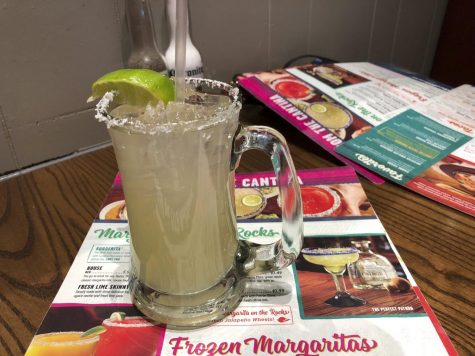 Located just outside of Great Lakes crossing, On the Border is both a family restaurant and a bar, and like most bars it offers decent drinks. The margarita acquired from this eatery was good, but I would leave it at that. Coming in a beer glass instead of your normal margarita glass, there was really nothing special about this drink besides it's different glassware. It tasted like a bottled margarita mixture, you know your regular store bought Jose Cuervo mix you can pick up at your local grocery store. This drink wasn't bad, but it wasn't really good, it was just meh and that's the best way to put it. A restaurant with good food and an okay margarita, I would recommend the drink only if you're really feeling a normal boring margarita.
Rating: 3/5
Red Ox Tavern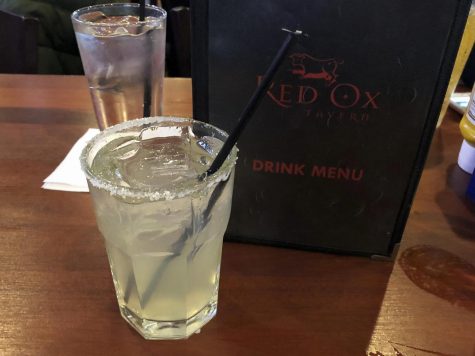 Anyone who lives on campus and is of age knows about Red Ox and its weekend drink deals it offers students. If you're looking for a margarita and you're not feeling Applebee's, this is the next best place you can go that's within walking distance. The margarita was pretty typical, like most restaurants it was sweet and tasted of sweet lime, yet the absence of the strong alcoholic taste made this drink seem more like a soda than an alcoholic beverage. The price was what you would expect for a tavern like Red Ox, and in such I would say the drink didn't live up to the price. In the end I would recommend the food but not the drink. If you find yourself at Red Ox save your money and buy a beer.
Rating: 2/5