Meet the Pioneers
Taylor Stinson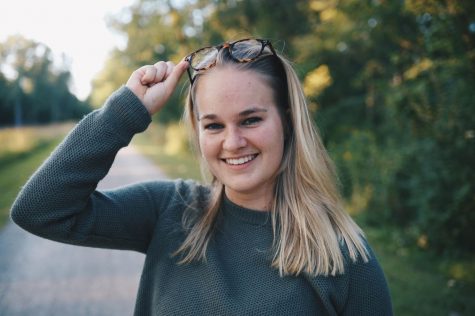 Elyse
Taylor Stinson is an OU alum who graduated in Dec. 2017 with a double major in Cinema Studies and English. She's a local here in Rochester, Michigan. When she's not watching The Office, she's running her own photography business: Stintography. Photography is hands down her favorite thing to do. Capturing moments for others is a way to allow them to have those memories forever. She loves to take natural pictures that shows people's personalities and stories. Pictures tell stories, and being the author of them is the coolest way to create something out of nothing. She took photos for several of the stories and is the mind behind our cover photo.
Jessica Leydet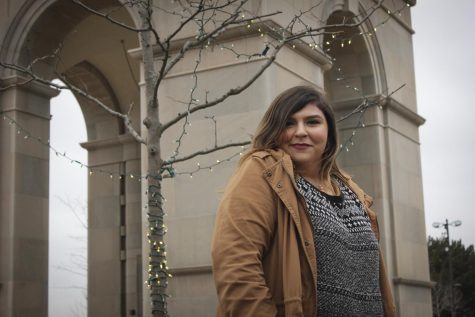 Jessica Leydet is a senior journalism student here at Oakland University. She's a Saint Clair Shores native and a transfer student from Saginaw Valley State University. She likes to dabble in most things creative and has recently discovered her love for media design. She's also a self-diagnosed poetry addict and a total music junkie. One of her dreams is to be a music writer for a major publication like Rolling Stone or NME. In her free time, she loves hanging out with her friends, watching movies and scavenging local record stores. Check out some of her design work on page 6 & 7.
Laurel Kraus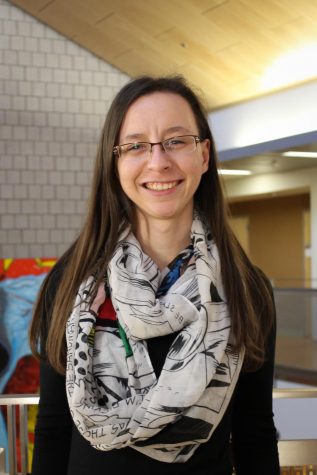 Laurel Kraus is a junior journalism major at Oakland University with a minor in communications, as well as the Life Section Editor at The Oakland Post. Hailing from Clinton Twp., when she isn't working or having a date with her bed, you can usually find her writing or watching Marvel. Her favorite things in life are God, hiking and creativity, while her greatest self-proclaimed accomplishments consist of naming her fish Michael Phelps, meeting Chris Hemsworth and interviewing actor Anthony Mackie. Her dreams are to one day publish a novel and travel to Australia. Check out her story of a 16-year-old entrepreneur on pages 8 & 9.
Alexa Caccamo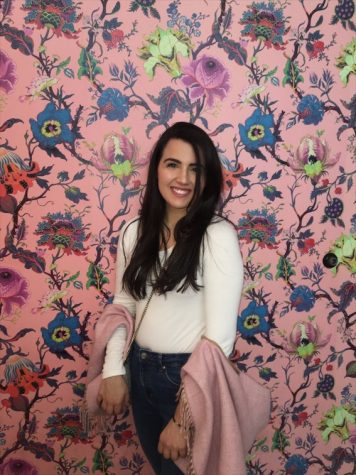 Alexa Caccamo is a junior here at Oakland University pursuing a Bachelor's degree in journalism with a minor in public relations. Her hobbies include shopping, blogging and writing, going out to brunch with family and friends, watching Audrey Hepburn movies, going on coffee runs and doing cardio. When she first entered college, she knew what her interests were, but she wasn't really sure which career path follow. But, after having two internships and working at The Oakland Post, she realized she would like to work in a communication/marketing department for a fashion brand after she graduates from OU. She also designed this spread!
Megan Luttinen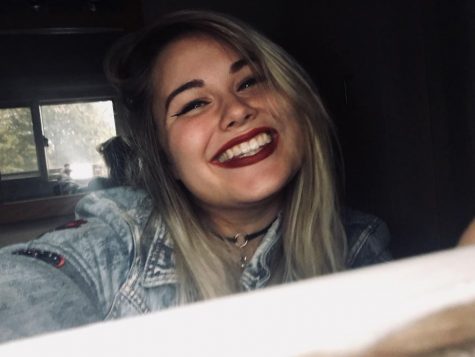 Elyse
Megan Luttinen is a senior English major at Oakland University, graduating in April 2018. This gal loves her job more than she ever thought was possible. She has been working as a copy editor for The Oakland Post since May 2017 and wishes she had more time there. While the OP employees view Megan as a source of laughter in the office, Megan views them as some of the best friends she has ever had. After graduation, Megan plans to use her English degree working in editing and publishing. She is excited to see The Pioneer magazine come to fruition. You can see some of her page design on pages 28-31. 
Dakota Brecht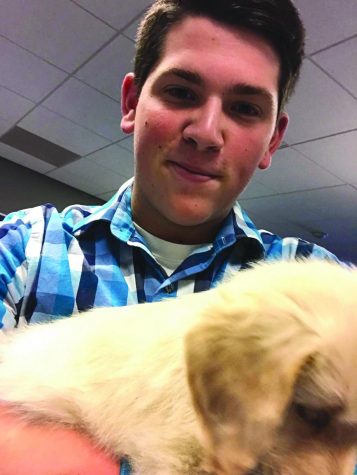 For as long as Dakota can remember he has wanted to become a sports broadcaster. It has been his dream since I was a little kid and he knows for a fact that he is on the right path at Oakland University. He is a sports reporter at The Oakland Post, and he absolutely loves the work he does here. He co-hosts three sports talk shows at 88.3 WXOU and is part of the broadcast team for the men's basketball games. He lives in Hamlin Hall, but back home he lives on a farm with two horses, three ducks and 27 chickens. He likes to golf, hunt, fish and go canoeing. Check out his sports feature on pages 12 & 13.
Simon Albaugh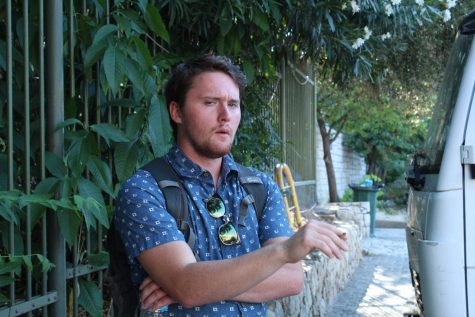 Simon Albaugh is a junior at Oakland. Usually the satire writer, he's beginning to find his feet at the more serious side of the journalistic spectrum. Calling on sources from years of accrued friendships, Simon always had an interest in telling the stories that are hardest to tell. But it was only after writing this story that Simon became more confident with the difficult information that is shared with him. The goal of his piece in The Pioneer magazine is to provide tools that could help anyone experiencing similar circumstances to the sources used. Check out his story on pages 24-27.
John Bozick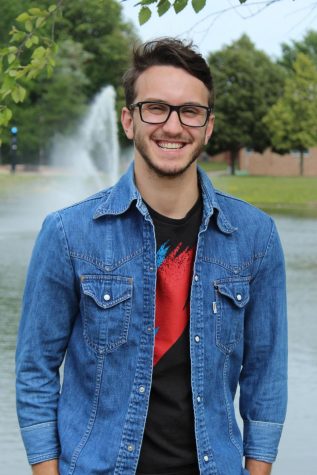 John Bozick is a senior journalism major, his role models in life are Bernie Sanders, Han Solo and Karl Marx. John's main interest in writing for The Post is the Political Focus column due to his background with political science, which also happens to be his minor. He has been a member of The Oakland Post since his sophomore year when he worked as the social media editor for some time before being promoted to web editor. His dream job after he graduates would be to work as a White House correspondent for a major news outlet. Read his town review of margaritas as pages 32-35.
Cheyanne Kramer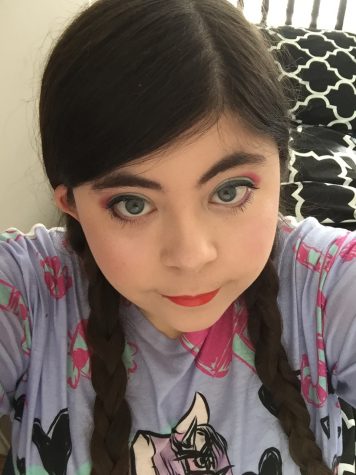 Cheyanne Kramer is a soon-to-be graduate of Oakland University, who's worked with various news organizations throughout her journalistic career. Currently she serves as the Managing Editor of The Oakland Post, as well as working with The Movie Sleuth, Fangirl The Magazine and Anime News Network. She is hoping to continue her education by pursuing a master's in gender studies or communication studies following her undergraduate work. When she's not writing, you can find her cosplaying or working on her own convention-based business, FBStudios. Check out her baby, Flashback, on page 19.
Erin O'Neill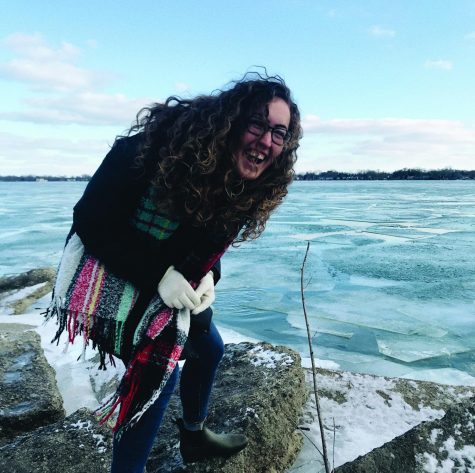 Erin O'Neill is a sophomore graphic design major originally from Flint, Mich. She's been working for The Oakland Post since October 2017 and considers working there the highlight of every week. When she's not working at The Post or rolling burritos as a crew member at Chipotle, Erin loves exploring new places and drinking every cup of tea she can get her hands on. She loves spending time with people and has a passion for developing others' strengths. Erin hopes to eventually aid small business-owners in designing their brand identities. She also drew our killer masthead by hand!
AuJenee Hirsch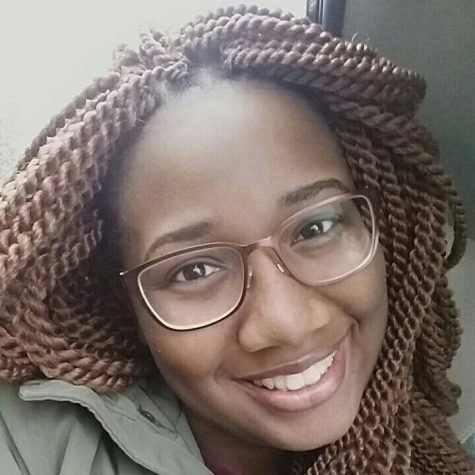 AuJenee Hirsch is sophomore journalism and graphic design double major. She's always struggled to find her true passion in writing and graphic design but found she could have the best of both worlds at OU. She currently serves as the chief copy editor of The Oakland Post and absolutely loves her job and fellow Posties. She also works at Tropical Smoothie Cafe where she constantly reminds people that she doesn't make the rules, she just works there. In her free time she enjoys watching anime, listening to old Disney Channel songs and playing with her younger siblings. Check out her work on pages 20-23.