Eminem makes a radiant return with "Revival"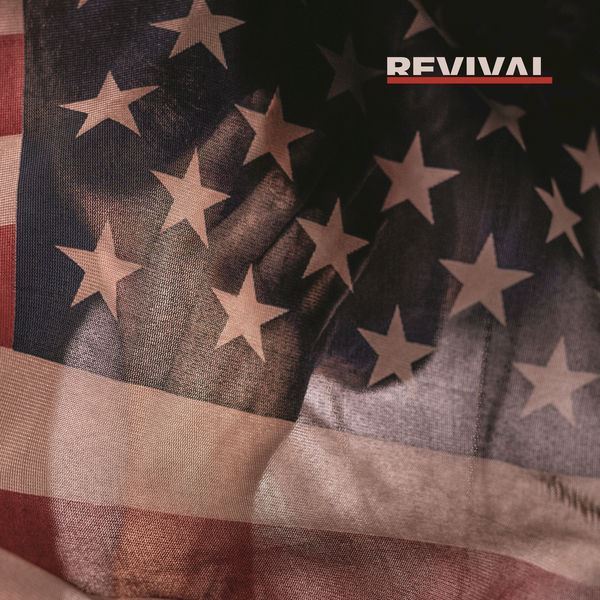 The ever-resilient king of hip-hop, Marshall Mathers—better known as Eminem, has finally released his highly-anticipated ninth studio album, "Revival," with minimal promotion and maximal impact.
Preceded by the Beyoncé-assisted lead, "Walk on Water," the Detroit rapper returns on a rather simple—though appropriate—note. Combatting his inner demons on the deeply personal track, he shows us a side of himself that we rarely see. Pop hitmaker Ed Sheeran also teamed up with Eminem on "River," a track whose recurring Detroit radio airplay most definitely foreshadows its inevitable hit potential.
Meanwhile, P!nk delivers an album highlight with "Need Me," a power ballad with production as strong as P!nk's vocal prowess. Backed by pounding drums, rising emotional tension and Eminem's surprisingly decent chops, P!nk soars for the first half of the track before letting Mr. Mathers finish the deed. Though "Need Me" may have better fit P!nk's "Beautiful Trauma" album, on which Mathers also makes a guest appearance, its place on "Revival" feels both welcome and necessary.
The album frequently samples well-known rock songs, proving to be extremely effective from a sonic perspective. However, "Remind Me" and "Heat," both produced by legendary music producer Rick Rubin, sound like Eminem's 2013 single "Berzerk," another Rubin cut. His heavy reliance on rock samples, though worth their recurrence on this album, is tiring, proving to be a stale formula for a producer of his caliber.
Eminem relies tremendously on the success of previous themes and sounds to carry the weight of the album, though the familiarity of "Revival" is still far from a rehash. "Framed" could pass for a "Slim Shady LP" cut—however, it serves as little more than a nice nod to fans of Eminem's early work and could easily be cut from the lengthy album. "Offended," meanwhile, ends with him spitting lyrics at a speed matched only by himself on 2013's "Rap God."
Thematically, his tumultuous relationship with ex-wife Kim Scott has long been the inspiration for some of his most spiteful and passionate lyrics. On "Bad Husband," though, those years of anger and ridicule turn into a heartfelt apology that packs a true emotional punch and showcases Eminem at his most vulnerable.
However, the politically charged anthems are what really drive "Revival" from good to great. "Untouchable" finds Eminem fearlessly addressing the hypocrisy of American ideals and the "racial biases that plague our society"—police brutality, racism and white privilege. On "Like Home," Mathers fiercely spits, "You ain't ruining our country, punk, you won't take our pride from us" at President Donald Trump, while collaborator Alicia Keys' powerful vocals boast an authentic national pride in spite of our seemingly hopeless political state.
Growing wiser with his age, on "Revival," the 45-year-old rapper has crafted something true to his artistry, but perhaps more relevant and reflective of the times than anything he has ever done. Though it never touches his magnum opus, 2010's "Recovery," "Revival" continues that story in a way that never lets its spark die.
On the album's triumphant final track "Arose," it feels like watching a movie where the hero makes one final noble sacrifice. Though the king of hip-hop claims to have an uncertain future after this album, if "Revival" is indeed the final offering of his career, it's a fitting end to Slim Shady's eternal reign.
Rating: 4/5 stars