P!nk proves she's still got it with new album, "Beautiful Trauma"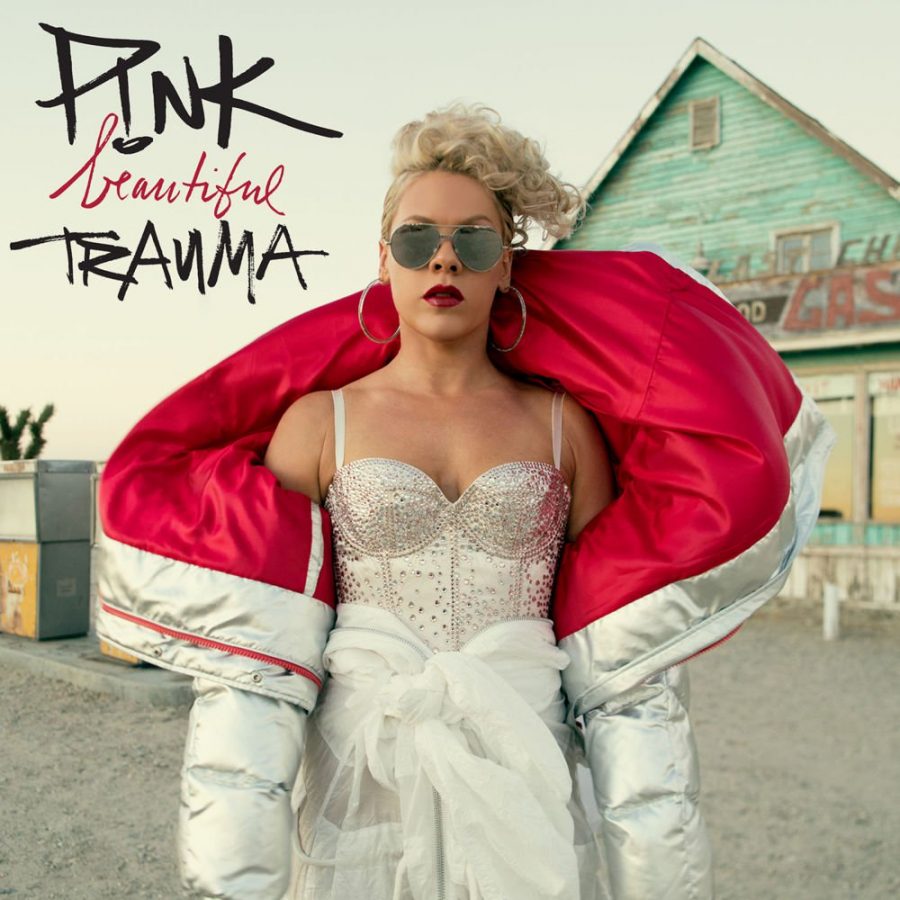 P!nk is one of the most successful musicians in the world. The unapologetic pop star's irresistible charm, brutal honesty and catchy hooks have helped her maintain appeal for 17 years. The self-proclaimed "underdog" of pop music has delivered countless hits and with the release of her seventh studio album, "Beautiful Trauma," the 38-year-old superstar proves she's not slowing down.
It's been five years since P!nk's last studio album, "The Truth About Love." Aside from a few standalone songs, she's been pretty quiet. In 2014, she recorded a folk album with Dallas Green of City and Colour under the moniker You+Me. Elements of the album's raw and stripped down production can be heard at various points on "Beautiful Trauma," but for the most part it's classic P!nk.
On the album's opening title track, she almost immediately is confessing to "slashing [her lover's] tires" and describing the "messed up" relationship she shares with husband Carey Hart in classic P!nk fashion. Despite this, she refers to him as "my love, my drug," and by the second verse you can't help but notice a subtle beat reminiscent of her angsty 2002 hit "Just Like a Pill" which similarly uses a drug analogy for love.
Her aggressive devotion carries over into the album's second single, "Revenge," featuring Detroit's own Eminem. The song marks the duo's third collaboration—with a fourth, taken from Eminem's upcoming ninth studio album, rumored to be on the way. The song is reminiscent of Eminem's own "My Name Is," expletives and all. Despite this, you'll probably find yourself singing along in between chuckles at the brilliant ridiculousness of it all.
However, most of the album is more mellow. Songs like "Whatever You Want" and "I Am Here" have a much more contemporary sound, with the latter sounding like a OneRepublic cut.
The album is also more ballad-heavy than its predecessor. P!nk definitely doesn't sugarcoat the difficulties of marriage, particularly in songs like "But We Lost It," "For Now" and album closer "You Get My Love." The latter, co-written with Tobias Jesso Jr. (Adele's "When We Were Young"), offers one of the best vocal performances of P!nk's career.
There's still plenty of pop P!nk to go around, though. The album's lead single, "What About Us," is a pounding club track written as a direct response to the current political climate in the United States. "Where We Go" and "Secrets" follow similar music trends, although the former is more sonically pleasing.
While the album's songwriting credits are predominantly familiar faces, newcomers like Jack Antonoff (Taylor Swift's "Look What You Made Me Do") and Julia Michaels provide the album with a refreshing change in tone from her previous work.
With "Beautiful Trauma," P!nk has remained herself while exploring new and more mature themes and sounds. Although there's nothing as energetic or anthemic as "So What" or "Blow Me (One Last Kiss)," the authentic vulnerability of "Beautiful Trauma" is a much-needed change of pace for pop music.
It doesn't quite match P!nk's magnum opus, "The Truth About Love," but "Beautiful Trauma" is brilliant in its own way,  reminding us why P!nk will forever be the hidden treasure of pop music.
Rating: 4/5 stars