Why Oakland Is Becoming A Residential Campus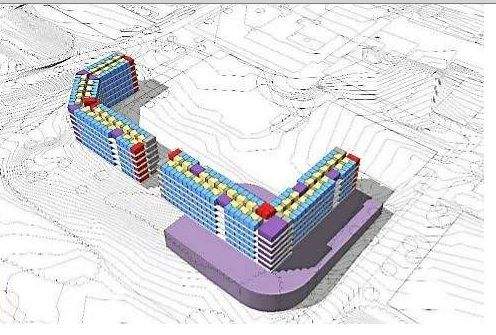 With over 20,000 students, and over 17,000 of those being commuter students, it may not seem obvious that Oakland University is putting a new focus on its housing facilities and the 13% of the OU population that lives there.
However, after the Board of Trustees meeting last week, a new dorm proposal is in the works with an estimated cost of $77 million.
Director of Oakland University housing James Zentmeyer said that when students come to college, there is often the mindset that they are "going away to school," which can include moving onto campus.
"There's a nice mix of an urban environment and a lot of green space and elbow room", Zentmeyer said, "this mix gives Oakland a unique look and feel."
Below is a list of the top reasons why Oakland is becoming a residential campus, courtesy of James Zentmeyer.
The campus culture
Zentmeyer explained that on campus, you can rarely walk from one end to the other without running into someone who waves to you and knows you by name.
"And we're intrusive!" Zentmeyer said, "If a student has a shaky mid-semester evaluation, someone will be knocking on your door to help you onto the right path. There's always support, and someone who can help".
There's no housing requirement
At most universities, at least the first year students are required to live on campus, which leads to many more disciplinary actions, according to Zentmeyer.
However, at Oakland University, there is no requirement, meaning the students who are living on campus are living there because they want to.
"The students are more committed to a positive outcome than students who feel forced into a housing system," Zentmeyer said.
Housing has changed, and is still changing
In the past 6 years, University Housing has changed a lot. Today, there are 24 Academic Peer Mentors (APMs). However, 6 years ago there was only one. According to Zentmeyer, there is a higher student-to-tutor interactions at tutor nights than even at the tutoring center.
In addition to the new proposed dorm, OU Housing has changed the way in which students can voice complaints about food quality and issues regarding the meal options.
Zentmeyer told the Oakland Post that there is now Chartwells Focus Groups on October 7th, from the mid-morning until 2pm. These groups are chosen by Chartwells to gather responses about food quality from students, and get responses on what they can do better.
In addition, the next Town Hall Meeting is coming up in a few weeks, and the date will be announced on the Oakland Post Facebook page when more details are available.