The Blitz for April 20-27, 2016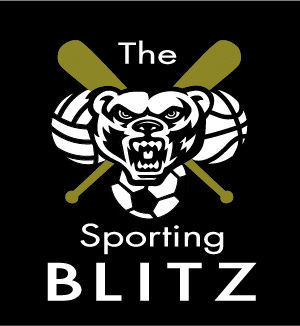 Here are all of the games/matches/meets the Post did not cover in a separate story the past week.
Men's golf
Evan Bowser shot a 70 (-2) in the first round of the Horizon League Championship, tying him for first out of 40. The team finished at 291 (+3), leading the field of eight.
Jake Kneen shot a 68 (-4) on the second day to end up in first place; Kneen tied for the best league championship round in Oakland history. The team shot a 298 and finished the second day +13, in second.
After shooting an 82 (+10) on the second day, Bowser came back with a 73 (+1) and finished 11th. The team shot a 301 and finished in second place. Cleveland State came in first, beating Oakland by eight strokes.
Before the tournament, three Golden Grizzlies received All-Horizon League honors. Bowser was named to the First Team, Jake Kneen was named to the Second Team and Marc Norton was named Freshman of the Year.
These accolades proved the iceberg theory, as there is achievement behind the achievement. This is Bowser's fourth year in a row to receive all-league honors, the first Golden Grizzly men's golfer to do so. Oakland has produced a Freshman of the Year for two years in a row; Kneen won it last year.
Baseball (17-15, 8-5)
W 4-3 vs. Northern Kentucky: Tyler Pagano went 3-for-5 and hit a walk-off single. Joe Buchalski threw 112 pitches and struck out eight players in seven innings.
W 5-3 vs. Northern Kentucky: Ian Yetsko went 2-for-4 with two RBIs and leads the team with 21 RBIs. Nate Green got his sixth save of the season and closed out the fifth-straight win against the Norse. Jake Lee pitched 7.1 innings in his fourth win of the season.
L 7-2 at Youngstown State: Ian Yetsko went 2-for-3. Zach Sterry and Ben Hart had an RBI each.
W 9-1 at Youngstown State: Collin Gee struck out six in five innings to get his third win of the season. He allowed no hits. Yetsko, Hart had three RBIs each. Pagano scored three runs.
L 7-4 vs. Central Michigan: Central scored five in the eighth inning after Chris Van Dyke pitched five innings and allowed one run. Tyler Pagano went 2-for-4 with two RBIs.
Oakland plays Rochester College at 1 p.m. ET on Thursday, April 28 at the Oakland Baseball Field.
Softball (11-25, 6-8)
L 1-0 at Wright State: Oakland got eight hits but scored no runs. Haley Zemmer pitched six innings and struck out three. She allowed nine hits and one earned run. Abbey Walewski, Brittney Miller and Danielle Szajna got two hits each.
L 3-0 at Wright State: Mikayela Marciniak went 1-for-3 with a double. The Golden Grizzlies out-hit the Raiders 6-4 but didn't convert. Kaley Waalkes pitched 4.2 innings and didn't allow an earned run.
W 8-1 at Wright State: Haley Zemmer pitched a complete game, struck out four and gave up one hit and one earned run. Oakland got nine hits and this time converted. Miller and Carah Pletscher got two RBIs.
L 7-1 vs. Cleveland State: The Vikings out-hit the Golden Grizzlies 11-5. Marciniak went 1-for-1 with an RBI and two walks.
L 5-2 vs. Cleveland State: Danielle Szajna went 2-for-5 and sent the game to extra innings in the bottom of the seventh with her first career home run. Oakland lost in the tenth inning. Kaley Waalkes pitched nine and a third.
W 3-1 vs. Cleveland State: Haley Zemmer pitched six innings. She put Oakland up 3-1 in the sixth with a two-run double.
Oakland plays three games at Valparaiso. The first one is at 3:00 p.m. ET on Friday, April 29.
Track and field
School records fell like toothpicks at the Jessie Owens Memorial Classic. Matthew Jordan tumbled one with a 45 ft., 10 in. triple jump which netted him eighth place. Meghan Daly dropped one with a 116 ft., 10 in. javelin throw which got her 13th place. And the 4×400 relay team of Andrea Koenigstneckt, Odette Ingall, Elizabeth Girardot and Sydney Sterling broke one with 3:53.43, ninth place. Ashley Burr got first in the 5000m section 1 with 17:14.04, for which she was named the Horizon League Women's Runner of the Week. Kailey Weingartz got fourth in the 3000m steeplechase with 10:53.57.
Andrew Bowman broke into the top-25 of the 2016 NCAA East Region Qualifying List in the 3000m steeplechase with 8:59.17, 14th place and a school record, at the Virginia Challenge. Bryce Stroede scored 23rd place in the 5000m with 14:26.87 and George O' Connor got 22nd in the 3000m steeplechase with 9:11.43.
Oakland won 18 of 32 events in the 11th annual Detroit Dual hosted by the Titans. Glenn Scott got first in the 800m with 1:56.83. Gino Vitella got first in the discus with a throw of 150 ft., 10 in. Kynihay Brown got first in the 100m (12.33, a personal record) and 200m (25.47). Mary Moore got first in the shot put with a throw of 29 ft., 5 in.
Oakland competes at the Hillsdale Gina Relays in Hillsdale, Mich. April 28-30.