Creating compliance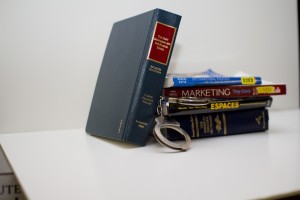 On Jan. 7, three Oakland University baseball players were issued minor in possession citations by the Oakland University Police Department.
Officers received information that there were some students who smelled of alcohol. After some field investigation and admission on the part of the students, the officers issued the tickets to the students, who mentioned they were part of the baseball team.
Enforcement of OU Laws
"Getting an appearance ticket is an arrest," Lt. Mel Gilroy said. "If you're arrested, we give you the ticket on the street and you take it to court. Appearance tickets allow us to streamline the process. OU has a zero tolerance with drugs, alcohol and weapons. If you're found in violation of one of those statues you're going to have an enforcement action taken against you."
For OUPD, there is no differentiation between student-athletes and students when it comes to enforcement on campus.
OUPD ships all of their reports to the Dean of Students office, meaning there is an internal disciplinary process that the students are liable for even when they are being prosecuted by the police department. There is an extra tier for student athletes as well, because there are expectations placed on them by the athletic department.
Dean of Students processes
In the case of an MIP, the Dean of Students office addresses it as a developmental matter.
"If a student is arrested for a MIP matter and we discover that there is a drinking problem, the question becomes, 'what do we want to do? What are our university resources and what do we want to do to help that student?'" Karen Lloyd, assistant dean of students, said.
There are also resources available on campus through the Graham Counseling Center. If a student is arrested for an MIP on campus, they are required to complete a drug and alcohol awareness class that is facilitated through the center.
"How do we help the student, is the overarching question for us," Lloyd said.
If a student shows an extreme case of alcoholism, the Dean of Students office may suggest to the student or counseling center that a more structured kind of care is needed. The family could even be called in for help.
The incident with the baseball players took place in Hamlin Hall. According to Lloyd, if an MIP is issued in OU housing, the housing department will deal with the incident. However, if the situation occurs outside of housing or is severe enough, it will be passed through to the Dean of Students office.
"We're all expected to abide by university ordinances and demonstrate appropriate behavior," Lloyd said.
Sanctions are in place, which range from a university reprimand to expulsion from the university, with the circumstances being considered.
If expulsion is an option, there is a committee that meets to decide whether said student fits into the OU environment.
"Being developmental, we are going to focus on helping and empowering the student as opposed to punishing the student," Lloyd said.
The athletic procedures
The future of the arrested baseball players is unclear because the athletic department maintains a policy of not publicly disclosing disciplinary action for student-athletes who violate university policies.
Student-athletes are expected to meet expectations laid out before them by the university and the NCAA. Everything from appropriate behavior to GPA is covered in these expectations.
Blake Cushingberry was cut from the men's basketball team in December due to his grades, making him academically ineligible.
"All student-athletes are handed an Oakland Student-Athlete handbook that outlines policies and procedures," said Scott MacDonald, director of athletic communications. "They also are required to sign an NCAA form stating they will comply with NCAA guidelines. Student-athletes are not declared ineligible for any discipline actions. If a student-athlete violates team policies, then they can be disciplined by the coach and/or sport administrator."
At the start of every year, each sport has a compliance meeting with Compliance Director Adrian Kowal. The purpose of these meetings is to make sure that Oakland abides by NCAA rules and regulations regarding student athletes.
The NCAA manual can be found online at www.ncaa.org and the Oakland Handbook at www.ougrizzlies.com. 
Contact Damien Dennis via e-mail at [email protected] or follow him on Twitter @djdennisOU